The Heiresses, by Sara Shepard
Publication: May 20, 2014, by Harper
Genre: Adult Fiction, Contemporary, Mystery, Romance
Pages: 320
Format: Paperback
Source: Gifted
Rating:
You know the Saybrooks. Everyone does. Perhaps you've read a profile of them in People or have seen their pictures in the society pages of Vogue. Perhaps while walking along that choice block on Fifth Avenue, you've been tempted to enter the ornate limestone building with their family name etched into the pediment above the door.




The only thing more flawless than a Saybrook's diamond solitaire is the family behind the jewelry empire. Beauties, entrepreneurs, debutantes, and style mavens, they are the epitome of New York City's high society. But being a Saybrook comes at a price—they are heirs not only to a dizzying fortune but also to a decades-old family curse.




Tragedy strikes the prominent family yet again when thirty-four-year-old Poppy, the most exquisite Saybrook of them all, flings herself from the window of her TriBeCa office. Everyone is shocked that a woman who had it all would end her own life. Then her cousins receive an ominous threat: one heiress down, four to go.




Was it suicide... or murder? In the aftermath of the tragedy, the remaining heiresses—Corinne, the perfectionist; Rowan, the workaholic; Aster, the hedonist; and Natasha, the enigma—wrestle with feelings of sadness, guilt, and, most of all, fear. Now they must uncover the truth about their family before they lose the only thing money can't buy: their lives.




The Heiresses is a whip-smart mystery that simmers with the wicked sense of humor and intrigue that made Sara Shepard's number one New York Times bestselling Pretty Little Liars series a must-read, must-watch phenomenon.
My Thoughts:
The most obvious thing we see from Sara Shepard's writing is that she's obsessed with using a mystery concept to change the lives of young women. And here, in her—third?—adult novel, she enlightens her over-used plot and concept with a bunch of heiresses. At least, that's what it seemed to be like even before I picked this book up. Seeing the catastrophic reviews kind of left me afraid, to be quite honest.
The Heiresses was a great read. I REALLY ENJOYED IT, YOU HATERS! Despite its awful, slow-paced start, Shepard has enlightened me with her brilliant writing, as always. Screw the fact that this is an adult novel, because it works for my liking, and my opinion's very happy with the impact the whole novel has given me. And plus, it has such a gorgeous cover that I can't get my eyes off of. I'm very glad to have my own copy in my shelves.
"And be careful what you wish for, because if you were a Saybrook, you'd be haunted by secrets as deep as a mine and plagued by a streak of luck just as dark. You'd have to go to a hell of a lot of funerals too. Larger-than-life though the family might be, they also have to contend with a lot of death." (1)
Hell yes you do. This a mix between contemporary (well it certainly is) and mystery, where a family curse is basically hitting the Saybrooks, the richest and most well-known family in New York. There are five heiresses who the title speaks of: Poppy, Natasha, Corrine, Aster and Rowan. They're all cousins and related to each other somehow with the same well-known last name. When tragedy strikes and Poppy 'jumps out of the window' of her office building, the news channels state that it's a suicide, but the four remaining heiresses know that it's too good to be true, and a note is then left afterwards: One heiress down, four to go.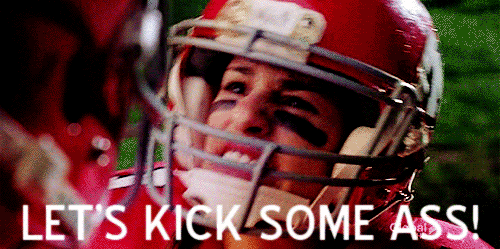 That's what happens. Before reading, I never really had a broad understanding of what Shepard was planning of this new adult novel to be. I was initially hoping that it wouldn't be a series like Pretty Little Liars, which it definitely isn't. It's full of suspense and a mystery that of course, affects the fate of people who haven't done anything wrong and are continuously being envied of.
As authors must do when writing a novel, they have to create characters who are wide open and ready to solve their own issues. The four remaining girls did do this. Once Poppy was killed in some kind of murder, they knew that they had to protect themselves from the killer who's out there, watching them, and solve this mystery once and for all. Rowan, Aster, Corrine and Natasha were all kick-ass, giving a bright light to readers as great characters. I mean, they all weren't fantastic, but my favourites were Aster and Rowan. They had more of an interesting life, filled with an endless amount of drama that the news channels would go nuts over, really.
It's not like Shepard intended to create characters who firmly believed that they were the next Nancy Drew. She didn't. Yeah, she did create tons and tons of characters which I first had an issue with, trying to remember who was who and what role they played in the mystery. In the first part of the book alone, everyone was introduced and I was going nuts, trying to figure out who's perspective it was. But that's nothing new with Shepard's writing. Every novel/series she writes, the more characters are introduced and I feel like dunking my head in a huge pool of confusion.
"It felt as if anyone could be after them. Anyone could be watching. Any one of them could be next." (223)
When I first started reading, I was sure that I would DNF this book. It started off horribly. I kept thinking about my personal rating in my head, thinking that I'd drop the book at 150 pages. But slowly and gradually, Shepard began to impress me and more of the story began to include better, interesting details of the girls' lives. The mystery unfolded and things got pretty crazy. I ended up adoring it, woo. Thank goodness I didn't DNF it. I would've missed out on so much awesomeness, especially towards the end! The book gods allowed me to keep seeing and enjoying it!
Around the last fifty pages, hell broke loose, literally. The ending came to a close and we discovered the motive and truth behind the whole case. Envy's such a disgusting thing is my only hint for you. Everybody in this world just wants to get more and more rich is what the four heiresses seriously picked up after some life-shattering moments, I'll tell you tha
t.
Shepard then helps readers get in the spirit of the ending, a year later when yet another catastrophe occurs, and I sat there with a shocked expression. That tells you to pay attention to the appearances of characters. *smirks*
All in all, The Heiresses left me quite impressed. I normally don't read adult books, but when I do, I'm either impressed or disappointed, nothing in-between. I'm so glad to have continued to give this one a chance because I adored it afterwards. And you'll learn some things about the Saybrooks as well: You know them, you may know some family, but you can't ever know them too well, that's for sure. Take the chance to get to know this book and keep your patience, because it all turns out nasty (in a good way) and fabulous by the end. Paris Hilton would approve of this.
Are you a fan of chick-lit mixed with mystery? Girls who party and then lead themselves into a horrible situation? (If you are, then this is for you.)