Immaculate,
by
Katelyn Detweiler
Publication:
May 26, 2015, by Viking
Genre:
Young Adult Fiction, Contemporary, Romance
Pages:
464
Format:
Hardcover
Source:
Purchased
Rating:
Mina is seventeen. A virgin. And pregnant.




Mina is top of her class, girlfriend to the most ambitious guy in school, able to reason and study her way through anything. But when she suddenly finds herself pregnant—despite having never had sex—her orderly world collapses. Almost nobody believes Mina's claims of virginity. Her father assumes that her boyfriend is responsible; her boyfriend believes she must have cheated on him. As news of Mina's story spreads, there are those who brand her a liar. There are those who brand her a heretic. And there are those who believe that miracles are possible—and that Mina's unborn child could be the greatest miracle of all.
My Thoughts:
I spotted this beauty in the midst of being on Goodreads when it was recommended to me. I figured that I NEED IT SO BADLY. What other novel has been written with the same premise like this? You're probably thinking of it being another Nativity story, but it's actually nothing like that. Katelyn Detweiler delivers a premise that's not-so religious as you may assume, but more looking upon fate and teen pregnancy, of course. Bullying's a huge thing, too.
After reading, I feel like this is kind of like 'The Boy Who Cried Wolf,' you know? This girl, Mina, is pleading and telling all of her schoolmates that this is true, that she's pregnant but has no idea how. And then when it all happens, she gets this insane amount of support, possibly and probably. Detweiler kind of leaves readers off with an open ending that we have to guess in the end. At least we discovered the gender of the child and the name of course! No, this isn't your Nativity retelling. It's a modern day tale of friendship and discovery, mixed in with some religious aspects. Some.
"I was being ridiculous. My life was on track. I was going places. We were going places. And no strange old lady would have the power to change that." (16)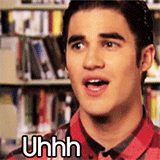 Isn't it hilarious when you look over some quotes like the one which I mentioned above, the ones where the protagonists seem so confident in their conflicted situations and they firmly believe that no one can change the way life is? And now you reread them and laugh, because hell yeah the 'old lady' had the power to change her life. Is it for the best, you ask. Of course it's for the best. Contemporary stories always talk about life being life and fate controlling everything, including your soulmate, who's somewhere out there. Mina did agree to have the child to just get out of the situation. There was basically a 50/50 chance for her to say yes or no.
Mina = Mary, Jesse = Joseph? I kind of had that prediction from the moment where Detweiler introduced Jesse's character as the nephew of one of the owners of the restaurant/diner that Mina works at. Whoops for predictability? Though I'm actually not even sure if his character becoming Mina's 'boyfriend' was initially supposed to be some kind of plot twist or whatnot. Let's just say that their romance was adorable and totally meant to be as love is. His caring and affection for Mina from the moment he met her (NOT insta-love) was everything I could've asked for. *tingling smile*
So what you guessed about the story is probably right. But at the same time, I'm sure this is just meant to be a smooth read that you read without expectations or trying to predict anything. It goes with the flow of life. Mina works at a restaurant, has a gorgeous boyfriend and are perfect for each other. One day when she has an evening shift, an older woman comes in and automatically tells Mina that she'll be having a child (without a father, of course) and asks her if she agrees to it. Mina says yes just so she could get out of the situation more easily and finds that she is pregnant after a few weeks. When her secret is exposed, people begin tormenting her and bullying her because they think she's lying. This tale goes immediately from the start to the birth of her child.
"But how could I know—how could anyone in the world know—that miracles were, by necessity and without a doubt, the plan, the doing, the sign of God? Of a god, of any god? And if so, which god? Whose god? Last I checked, there was more than just one perception of God, so why should I assume that this was the work of the same god as in my Bible?" (300)
Mina's a character who's so innocent and you'll find yourself feeling so bad for her. She's young, intelligent and has a whole life ahead of her, until this 'catastrophe' comes out and no one believes her except: Jesse, her best friend Hannah, her younger sister and possibly her mother. She has no one there for her and everyone keeps spreading lies. Just because she's having a kid, a stupid brat starts a website about her and creates a chat forum where people post insulting comments. News channels start contacting her family and things go out of control. Why do other pregnant women have no troubles like this but this sixteen year-old does?
It kills you, it really does. I never cried, but my feels exploded here and there and I felt like I had no one there for me, like if I was in Mina's situation. Thankfully the relationships that still stuck with her were memorable and utterly fabulous, which was a definite plus. I can't help but wish for books to follow the steps of this one.
You know how everyone's TBR reviews are stating that the premise of this sounds perfect and unique? Well, it definitely is. This is such a memorable read that touched my heart and has tweaks and sprays of contemporary-romance all over it. You don't have to understand anything of the Nativity story, because Mina has her own, and it's stuck in my head to this very date. Everything about this seemed intriguing to me, including the cover, title and summary. Now it's your turn to find that captivation by reading this!



I don't even have to ask you if there are any books like this out there. But I'll ask you this: What is your opinion of miracles? Do they exist in your opinion?