Anatomy of a Misfit,
by
Andrea Portes
Publication:
September 2, 2014, by HarperCollins
Genre:
Young Adult Fiction, Contemporary, Romance
Pages:
336
Format:
Hardcover
Source:
Gifted
Rating:
½
Outside, Anika Dragomir is all lip gloss and blond hair—the third most popular girl in school. Inside, she's a freak: a mix of dark thoughts, diabolical plots, and, if local chatter is to be believed, vampire DNA (after all, her father is Romanian). But she keeps it under wraps to maintain her social position. One step out of line and Becky Vilhauer, first most popular girl in school, will make her life hell. So when former loner Logan McDonough shows up one September hotter, smarter, and more mysterious than ever, Anika knows she can't get involved. It would be insane to throw away her social safety for a nerd. So what if that nerd is now a black-leather-jacket-wearing dreamboat, and his loner status is clearly the result of his troubled home life? Who cares if the right girl could help him with all that, maybe even save him from it? Who needs him when Jared Kline, the bad boy every girl dreams of, is asking her on dates? Who?




Anatomy of a Misfit is Mean Girls meets The Perks of Being a Wallflower, and Anika's hilariously deadpan delivery will appeal to readers for its honesty and depth. The so-sad-it's-funny high school setting will pull readers in, but when the story's dark foreboding gradually takes over, the devastating penultimate tragedy hits like a punch to the gut. Readers will ride the highs and lows alongside funny, flawed Anika — from laughter to tears, and everything in between.
My Thoughts:
I used to be a misfit. I used to have almost no friends because there wasn't anyone out there with common interests as me or who were actually like me. Life was hard, for ten years. Until high school, I couldn't find anyone who had the same thought process as me or who liked reading and anything that I did—who enjoyed school and studying. Picture me like a little nerd, if you want. I expected to adore Anatomy of a Misfit, because I believed that I'd be able to relate to Anika Dragomir a hundred and ten percent. I did, in a way, except I've never been in any kind of "popular stage." This chick had, so things were different.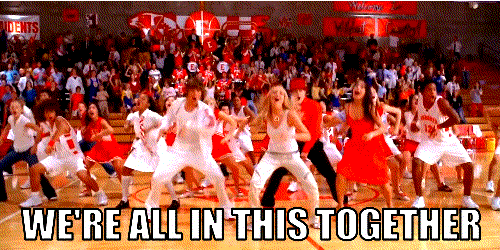 When I met a big group of friends in my first year of high school, I couldn't wait to head to school every morning and greet them all with a huge hug of gratitude. They don't know how thankful I am for them. I really wanted to purchase this book for different reasons, like for the fact that it was fall's buzz book last year, but also for the fact that I'd might be able to relate to it more than any other book. As for relation, I definitely could see the similarities, but the whole story seemed more boring. But maybe that was because I've heard it and lived through it before.
I'm not here rambling about how I could relate to this so someone could feel bad for me or anything. I don't feel bad for myself, either. It's like I was meant to have no one in elementary school because high school would practically bless me with more friends and people who I can relate to than I could've ever imagined. I wasn't bullied, no. I wasn't picked on too often, no. It's all about the present, and I don't like to think about the negativity of the past. Anatomy of a Misfit made me feel so much better about everything.
"What other things does this person, this person who I thought I knew, who I thought was gentle, who I thought was kind and erudite and sophisticated, this Logan who I almost kissed in that movie moment and who I thought I was maybe kinda in love with... what else does he have up his sleeve?" (192)
Anika is a different person on the outside than she is on the inside. Outside, she's popular and your average queen bee. Inside, she has a heart for music and living a happy life that doesn't include picking on the "lower class of social standards" or spending all of her life talking about gossip and boys. Well, she does have a boy on her mind, Logan, but that's a different story. He's basically the one who has converted her into the real person that she actually is inside, and flipped it onto the outside, too.
This book has: tragedy, humour, wit and cute romance. Andrea Portes adds suspense and surprising moments that you'll never forget. Even though it's been more than a month since I last read this book, I remember the events vividly and Andrea's writing is part of that to thank. She writes it in the perfect perspective, where we all feel like Anika is telling the story right to us. Her story is cute, different but then VERY, VERY heartbreaking. Like seriously, gather up all of the tissues that you could find, with a huge tub of ice cream and be prepared. This one's going to hurt like hell.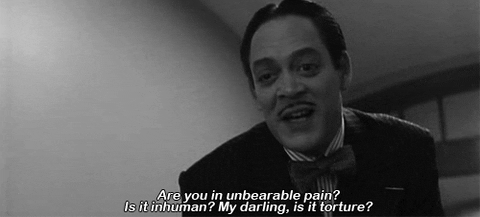 I ADORED LOGAN AND ANIKA TOGETHER. They both were so similar, more similar than Anika was ever to her snobby friends, and he was the only one that she could open up to. I fell in love with their relationship. Agh, and then it kind of crashed. But I'm not here to deliver the news, sadly. I HOPE YOU READ THIS, FRIENDS.
This book will certainly act as your new friend. Portes describes an easy-going story about an easy-going young girl and her first experiences with love, loss and losing a strong friendship. Instead of losing a character and this book by the end, we gain so much more. I see why the hype is all over the place, and I agree that you should be part of this imaginary fan club as well, somehow.
Do you enjoy books about coming-of-age subjects and a character's transformation from different friends and/or personalities? What's your favourite?