Starters (Starters #1),
by
Lissa Price
Publication:
July 23, 2013, by Ember
Genre:
Young Adult Fiction, Dystopian, Romance
Pages:
384
Format:
Paperback
Source:
Gifted
Rating:
You can't get them out of your head.




Callie lost her parents when the Spore Wars wiped out everyone between the ages of twenty and sixty. She and her little brother, Tyler, go on the run, living as squatters with their friend Michael and fighting off renegades who would kill them for a cookie.




Callie's only hope is Prime Destinations, a disturbing place in Beverly Hills run by a mysterious figure known as the Old Man. He hires teens to rent their bodies to Enders—seniors who want to be young again. Callie, desperate for the money that will keep her, Tyler, and Michael alive, agrees to be a donor. But the neurochip they place in Callie's head malfunctions and she wakes up in the life of her renter.




Callie soon discovers that her renter intends to do more than party—and that Prime Destinations' plans are more evil than she could ever have imagined.
My Thoughts:
I've decided to be as honest as I can possibly can during this review, and we're all going to start off with this one sentence: I was ready to hate this book. It's one of those books that has been sitting on your bookshelf since who could possibly recall? It's one of those books that you once were ready to adore and hug with everything you have, but then you kind of grew out of the subject that it lights upon and you kind of set it aside. I couldn't stare at the cover of this book because it's been sitting in this tiny pile of books that I once was ready to read and then kind of displaced on the side of things.
Let me tell you: Starters was freaking awesome. I'm so glad I gave it the chance. It's like I've finally become so thankful for everything, and this book is one of those things. I'm so very glad that I enjoyed it as well because I've been having tough luck with reading interesting, unique dystopian science-fiction books, but this was definitely it. Keep that word "unique" in mind for a little bit, because it'll surely jump back at you and remind you of why this book actually shone and stayed excellent throughout. This was a pleasure to read. It all begins with a horrible system, which is usually the government, but Lissa Price ended up spicing some things up a little and gave us a company that allows people to let their bodies be rented by some older people so they can experience what it's like to be young again. Callie, the main character, has lost both of her parents in a horrible war and is left with her younger brother, Tyler, all on their own. She decides to head to this company, Prime Destinations, where she lets her body be rented three times. The first two go as normal, but when the last rental takes place, which is supposed to be for a month, Callie realizes that she's now in the life of her renter, Helena, and basically has no way out.
Every dystopian novel contains lies. It's like it's practically written in the guidebook for science-fiction YA authors: Do make sure that you contain some kind of secret that will be discussed in the end of the book or be found out by the protagonist. I enjoy those secrets and vengeance stories, because it's either that us readers know the truth or we don't, we end up exploring through the whole novel trying to uncover the hints and clues and put the puzzle pieces together, you know? The lies in this book, those were some lies. Callie ends up being the person who discovers the truth behind the system of Prime Destinations, and how all Enders and Starters are so messed up. Make sure that you're mentally ready for some plot twists and suspense, my fellow friends. This one's going to be a shocker.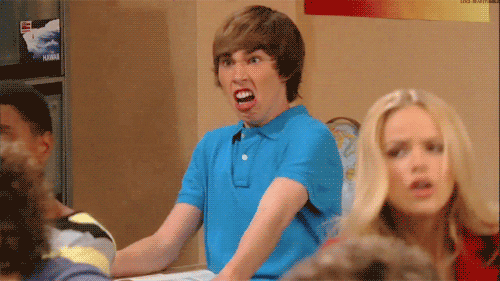 Callie's a super-cool protagonist who is a risk-taker. In science-fiction, I admit that she's the kind of person readers are looking to relate to: She would do anything to help her brother out and stay alive. And I bet that this whole storyline will continue throughout the next book as well, which I still am surprised that I'm ready to read. I NEED IT, NOW. But even if I am not able to purchase/borrow it as soon as possible, I conclude that Lissa Price is the kind of author who'll give the best recap in the world. I'm gearing up for that, honestly.
This has romance, okay? Of course, Callie meets a guy who she has to keep her secret from, and things get juicy. But it's not instant romance because the guy, Blake, isn't who Callie thinks he is, either. He's basically in love with a hundred year old woman who is rich and has anything that money can buy. I'm not sure if I'd want to be with a guy who's only looking for that in a girl... But back to the unique thing.
Price plays with science-fiction in a different, diverse way—I love the concept and world. It's like it's still modern day, today, but with more scientific technology and ways of living. Don't expect a world full of robots and androids walking around. This is what you may dream about at night, but not that you want something like this. Let's get to the virtual reality technology first before we dream of Starters and Enders.
This is the new dystopian book that'll shatter your heart once you finish it. I'm kind of late with reading it, but I hope that you have already by know, because it's utterly fabulous. Distinct and different of its kind, Starters has the perfect concept and not much I can complain about. I could totally see a film coming out of this. I NEED ENDERS now. My heart depends on beating for Lissa Price's writing.
Do you ever get sick and tired of a book when it's been sitting on your shelves for a long time?