So a couple of weeks ago I was fortunate to spend an entire afternoon with bloggers. This is honestly a dream of mine and it became fantastic a week after school began at a gorgeous library in downtown Toronto, where I met some familiar faces and some new ones! What do you call this strange, eerie, new event, you say? RAINCOAST BOOKS' EPIC TEENS WINTER/SPRING PREVIEW!
So not only am I going to ramble and blab about how I met awesome people and got to eat brownies (that was a plus, I must say), but I'll let you all know about some of these amazing books that are being released very very soon! (And I'll squeal over them too, I promise.)
I'm in love with bookish events, and I'd love to give a huge THANK YOU to the wonderful people who set this event up! Raincoast Books and the awesome people from Toronto and Vancouver, you all rule!
Le bookish squad!


What was cool was that I got to meet Nova and Jessica IRL! I wish we had a longer time so that I could've "connected" with others!
The Books: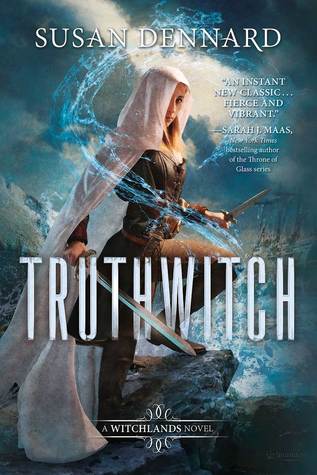 Publication: January 5, 2016, by Tor Teen
Genre: Young Adult Fiction, Fantasy
Pages: 416
On a continent ruled by three empires, some are born with a "witchery", a magical skill that sets them apart from others.
In the Witchlands, there are almost as many types of magic as there are ways to get in trouble—as two desperate young women know all too well.
Safiya is a Truthwitch, able to discern truth from lie. It's a powerful magic that many would kill to have on their side, especially amongst the nobility to which Safi was born. So Safi must keep her gift hidden, lest she be used as a pawn in the struggle between empires.
Iseult, a Threadwitch, can see the invisible ties that bind and entangle the lives around her—but she cannot see the bonds that touch her own heart. Her unlikely friendship with Safi has taken her from life as an outcast into one of reckless adventure, where she is a cool, wary balance to Safi's hotheaded impulsiveness.
Safi and Iseult just want to be free to live their own lives, but war is coming to the Witchlands. With the help of the cunning Prince Merik (a Windwitch and ship's captain) and the hindrance of a Bloodwitch bent on revenge, the friends must fight emperors, princes, and mercenaries alike, who will stop at nothing to get their hands on a Truthwitch.
This is actually the book that I was lucky to receive in my swag bag! I WANTED THIS FOR THE LONGEST TIME. For those BEA NYC 2015 peeps, you must remember the Truthwitch incident. I missed a chance to get it because of fans... and my life was over. So excited for this, everyone!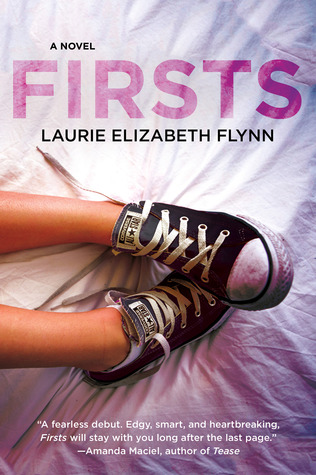 Publication: January 5, 2016, by St. Martin's Griffin
Genre: Young Adult Fiction, Contemporary, Romance
Seventeen-year-old Mercedes Ayres has an open-door policy when it comes to her bedroom, but only if the guy fulfills a specific criteria: he has to be a virgin. Mercedes lets the boys get their awkward, fumbling first times over with, and all she asks in return is that they give their girlfriends the perfect first time- the kind Mercedes never had herself.
Keeping what goes on in her bedroom a secret has been easy- so far. Her absentee mother isn't home nearly enough to know about Mercedes' extracurricular activities, and her uber-religious best friend, Angela, won't even say the word "sex" until she gets married. But Mercedes doesn't bank on Angela's boyfriend finding out about her services and wanting a turn- or on Zach, who likes her for who she is instead of what she can do in bed.
When Mercedes' perfect system falls apart, she has to find a way to salvage her reputation and figure out where her heart really belongs in the process. Funny, smart, and true-to-life, FIRSTS is a one-of-a-kind young adult novel about growing up.
Interestingly, the author, Laurie Elizabeth Flynn, used to be a model, went to school for journalism and volunteered in Africa. A huge journey throughout her life like that certainly takes a part in writing an enchanting story like this. It is compared to Easy A, and is all about love, sex and friendship, and especially about being a teenager, because things are definitely hard for us! I love this cover as well!
Publication: January 5, 2016, by Entangled Teen
Genre: Young Adult Fiction, Fantasy
Gia Kearns would rather fight with boys than kiss them. That is, until Arik, a leather clad hottie in the Boston Athenaeum, suddenly disappears. While examining the book of world libraries he abandoned, Gia unwittingly speaks the key that sucks her and her friends into a photograph and transports them into a Paris library, where Arik and his Sentinels—magical knights charged with protecting humans from the creatures traveling across the gateway books—rescue them from a demonic hound.
Jumping into some of the world's most beautiful libraries would be a dream come true for Gia, if she weren't busy resisting her heart or dodging an exiled wizard seeking revenge on both the Mystik and human worlds. Add a French flirt obsessed with Arik and a fling with a young wizard, and Gia must choose between her heart and her head, between Arik's world and her own, before both are destroyed.
I love when books cross between middle grade and YA... and this is a perfect example of it! Entangled Teen will be releasing this soon, which is the first in a magical series that is very promising!

Publication: January 15, 2016, by Sourcebooks Fire
Genre: Young Adult Fiction, Romance, Contemporary
Bandmate, best friend or boyfriend? For Ramona, one choice could mean losing them all.

Ramona and Sam are best friends. She fell for him the moment they met, but their friendship is just too important for her to mess up. Sam loves April, but he would never expect her to feel the same way--she's too quirky and cool for someone like him. Together, they have a band, and put all of their feelings for each other into music.
Then Ramona and Sam meet Tom. He's their band's missing piece, and before Ramona knows it, she's falling for him. But she hasn't fallen out of love with Sam either.
How can she be true to her feelings without breaking up the band?
This actually reminds me of Leila Sales' concepts! The main character is in love with her best friend, Sam, but doesn't want to tell him. She then meets Tom and realizes that she has feelings for both, and this whole fiasco continues with music, which also helps Ramona out in a ton of ways!
I See Reality, by Twelve Great Authors
Publication: January 26, 2016, by Farrar, Straus, and Giroux
Genre: Young Adult Fiction, Contemporary
Twelve original stories by top MCPG authors explore real issues for real teens.
Through prose and comics alike, these heart-pounding short stories ask hard questions about a range of topics from sexuality and addiction to violence and immigration. Here is the perfect tool for starting tough discussions or simply as an introduction to realistic literary fiction. In turns funny, thought-provoking, and heartbreaking, I See Reality will resonate with today's teens long after the last page has been turned.
Contributing authors include Jay Clark, Kristin Clark, Heather Demetrios, Stephen Emond, Patrick Flores-Scott, Faith Hicks, Trisha Leaver, Kekla Magoon, Marcella Pixley, James Preller, Jason Schmidt, and Jordan Sonnenblick.
This is a contemporary anthology filled with immigration, addiction and sexuality stories by Canadian authors! They're short stories and this is the other novel I also received from the awesome publisher!
Gena/Finn,
by
Hannah Moskowitz
and
Kat Helgeson
Publication:
April 5, 2016, by Chronicle Books
Genre:
Young Adult Fiction, Contemporary, Romance
Gena (short for Genevieve) and Finn (short for Stephanie) have little in common. Book-smart Gena is preparing to leave her posh boarding school for college; down-to-earth Finn is a twenty-something struggling to make ends meet in the big city. Gena's romantic life is a series of reluctant one-night-stands; Finn is making a go of it with long-term boyfriend Charlie. But they share a passion for Up Below, a buddy cop TV show with a cult fan following. Gena is a darling of the fangirl scene, keeping a popular blog and writing fan fiction. Finn's online life is a secret, even from Charlie. The pair spark an unlikely online friendship that deepens quickly (so quickly it scares them both), and as their individual "real" lives begin to fall apart, they increasingly seek shelter online, and with each other.
This is one of my most anticipated reads of next year! It's a LGBTQ romance taken place in texts, message boards and blogs! The two characters met talking about their favourite television show and Gena spends time online talking about it. Hannah also wrote A History of Blood and Glitter!
Flawed (Flawed #1), by Cecelia Ahern
Publication:
April 5, 2016, by Feiwel and Friends
Genre:
Young Adult Fiction, Dystopian
Celestine North lives a perfect life. She's a model daughter and sister, she's well-liked by her classmates and teachers, and she's dating the impossibly charming Art Crevan.
But then Celestine encounters a situation where she makes an instinctive decision. She breaks a rule. And now faces life-changing repercussions.
She could be imprisoned. She could be branded. She could be found FLAWED.
In her breathtaking young adult debut, bestselling author Cecelia Ahern depicts a society where obedience is paramount and rebellion is punished. And where one young woman decides to take a stand that could cost her-everything.
This is all about someone breaking society's rules, written by the author of Love Rosie! (I love that movie, by the way.) The main character was found flawed where her society runs on obedience and punished rebellion. The sequel is expected to be out in 2017 and I NEED THIS. NOW.
No Love Allowed,
by
Kate Evangelista
Publication:
April 19, 2016, by Swoon Reads
Genre:
Young Adult Fiction, Contemporary, Romance
Caleb desperately needs a new fake girlfriend. Either he attends a series of parties with a pretty girl on his arm to schmooze for his father's law firm, or he gets shipped off to Yale to start a future he's not ready for and isn't sure he wants. And sadly the last unattached girl in his social circle has just made the grievous mistake of falling in love with him. Fortunately, Didi, the waitress at the Country Club — who just lost her job due to Caleb's too-public breakup — is open to new experiences (and art supplies are expensive!). It's the perfect setup for them both. Caleb has only one rule for the arrangement: Didi mustn't fall in love with him.
I NEED THIS TOO. So—a rich boy is in a high society who hires a fake girlfriend. Didi can't fall in love with him but she obviously does and it's a Great Gatsby retelling that MAY HAVE A SEQUEL! A new book would be released from the perspective of another side character.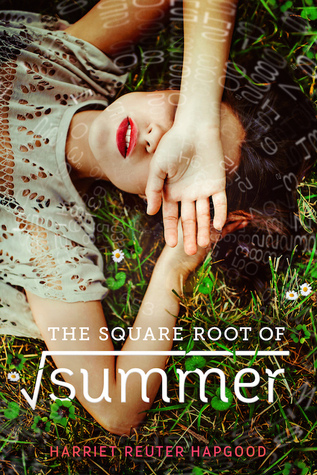 The Square Root of Summer,
by
Harriet Reuter-Hapgood
Publication:
May 3, 2016, by Roaring Brook Press
Genre:
Young Adult Fiction, Contemporary, Time Travel
Connie Hsu at Roaring Brook has acquired at auction The Square Root of Summer by debut author Harriet Reuter Hapgood. The novel follows 17-year-old physics prodigy Gottie Oppenheimer as she navigates a summer of grief and rips in the space-time continuum, all while trying to reconcile heartbreak.
This is a contemporary about a teenage physics prodigy who time travels and goes through an amazing summer. The author's grandfather was actually a mathematician who helped her write the book. SO, I'M READY FOR EQUATIONS AND CUTE STUFF!
Thanks for a great event! I can't wait to do it again sometime! What are your most anticipated reads of next year?