Guy in Real Life,
by
Steve Brezenoff
Publication:
May 27, 2014, by Balzer and Bray
Genre:
Young Adult Fiction, Contemporary, Romance
Pages:
400
Format:
Hardcover
Source:
Borrowed
Rating:
From the acclaimed author of Brooklyn, Burning comes Guy in Real Life, an achingly real and profoundly moving love story about two Minnesota teens whose lives become intertwined through school, role-playing games, and a chance two-a.m. bike accident.




It is Labor Day weekend in Saint Paul, Minnesota, and boy and girl collide on a dark street at two thirty in the morning: Lesh, who wears black, listens to metal, and plays MMOs; Svetlana, who embroiders her skirts, listens to Björk and Berlioz, and dungeon masters her own RPG. They should pick themselves up, continue on their way, and never talk to each other again.




But they don't.




This is a story of two people who do not belong in each other's lives, who find each other at a time when they desperately need someone who doesn't belong in their lives. A story of those moments when we act like people we aren't in order to figure out who we are. A story of the roles we all play-at school, at home, with our friends, and without our friends-and the one person who might show us what lies underneath it all.
My Thoughts:
So I expected this to be something like Ready Player One. Excuse me, but I hadn't really paid much attention to the summary! I borrowed this from my library, added it into my TBR list because I wanted some alternative reality kind of book where the whole story takes place in a video game. Of course, this turned out to be a coming-of-age contemporary romance. One that really doesn't have any plot, any wonderful things about it except maybe a small portion of the actual story. It's weak, and definitely not for me. I would've been better off DNFing it instead.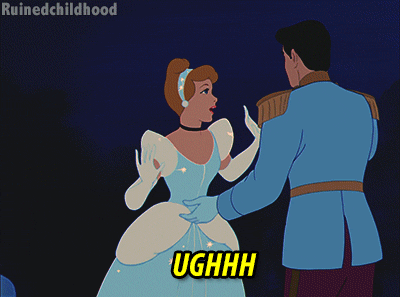 Guy in Real Life didn't have much to it. It's about four hundred pages, which seems long, but it was just lagging around. Brezenoff tried to focus on romance, but he couldn't quite catch it wonderfully and deliver it to readers memorably. Lesh and Svetlana are two characters whose qualities I can barely put together. Although as I'm writing this review, I've only read two books after this one, I can weakly put their personalities and qualities together. I just remember them as bland.
This story is just a lucky romance, if that's what you're able to call it. The couple "luckily" finds each other on Labour Day, in a definite hipster way. They like playing video games, which is probably where the title and cover came from. *frowns* They're complete opposites, in a way, just like a "nerd and jock" would be. And that's it.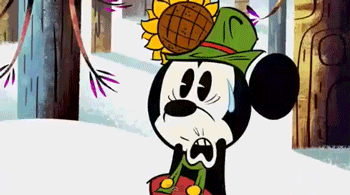 That's it? you may be asking. Yeah. The story just lags around, gets worse and worse, but I stood there on a field, waiting for it to be better because contemporary romance is my ultimate favourite genre. I just can't remember the last con-rom that I've read with a super low rating like this one. It's been months. Maybe half a year? I'm not even sure. If I gave a book like this two stars, you should be frightened. I'm just not interested into what the author has to offer with this set of characters, characters who are supposed to be remembered by enthusiastic readers as a pair who are able to battle anything, as long as they're together. Cheesy might be it, but that's what I was originally looking for in a couple like them.
This turned out to be boring. The beginning was nice, catchy like a favourite song, but at some mid-middle point, it's like we hit a dead end. I just felt the book's plot and characters crashing, falling off a hill, not even getting to some kind of climax. It was slow-paced, and not for me. I guess it turned out to be too hipster and trying hard, in a way.
I'm the type of person to totally judge books by their covers, and I expected this to be different, better. There's not much hype surrounded by it, either, but I recommend it if you're the biggest fan of coming-of-age stories, because this one is the perfect example of it. I'm not really, so that can stand to why I didn't really care about the progression of the characters and how things turned out to be. Stay away if you're looking for brilliant writing, that's for sure.
What do you look for in a good coming-of-age story?