Lola Carlyle's 12-Step Romance,
by
Danielle Younge-Ullman
Publication:
May 5, 2015, by Entangled Teen
Genre:
Young Adult Fiction, Contemporary, Romance
Pages:
304
Format:
Paperback
Source:
Borrowed
Rating:
Lola Carlyle is lonely, out of sorts, and in for a boring summer. So when her best friend, Sydney, calls to rave about her stay at a posh Malibu rehab and reveals that the love of Lola's life, Wade Miller, is being admitted, she knows what she has to do.Never mind that her worst addiction is decaf cappuccino; Lola is going to rehab.




Lola arrives at Sunrise Rehab intent solely on finding Wade, saving him from himself, and—naturally—making him fall in love with her…only to discover she's actually expected to be an addict. And get treatment. And talk about her issues with her parents, and with herself. Plus she has insane roommates, and an irritatingly attractive mentor, Adam, who's determined to thwart her at every turn.




Oh, and Sydney? She's gone.




Turns out, once her pride, her defenses, and her best friend are stripped away, Lola realizes she's actually got a lot to overcome…if she can open her heart long enough to let it happen.
My Thoughts:
I constantly find myself reading books about cheesy romances. I originally picked this one up because of the many positive reviews that have been floating around the bookish blogosphere. It's not a Michelle-read, that's for sure. Danielle Younge-Ullman's Lola Carlyle's 12-Step Romance sits around with the weakest kind of concept and plot that I've read about in a long time. Sociologists should definitely take a look at how the characters behave in this book and their reasons for things because... You wouldn't really like Lola if you discovered what she did.
It's stupid, basically. She pretends to be an alcoholic so she can get into this posh rehab and find the guy that she's "attracted" to. Would I call this nonsense? Absolutely. I can't picture myself ever giving this book more than a three point five rating, because the whole concept ruined it all. It's supposed to be realistic contemporary romance, not something about a dumb teenager who doesn't know what she's doing and makes bad decision. I hated Lola. Ugh. I guess that I wouldn't like a character if they do something that I would never be able to do.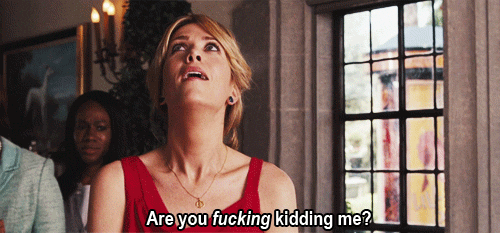 What Younge-Ullman's story gave to readers was
utter confusion.
I'm not confused in a literal, legitimate way, but in a way onto why the author made this story up. I'm completely feeling weird. Sure, it's a summer read, but everything didn't make sense for the kind of novel that it turned out to be. So the main character, Lola, is having a boring summer, but when her best friend Sydney lets her know about this rehab that she's in and that Lola's ULTIMATE CRUSH (picture me being sarcastic here) is getting admitted, Lola decides to fake it and get in.
WHAT? I hated a lot of things in this book, but the premise frustrated me the most. I found myself continuously rolling my eyes, feeling weird about everything and not really knowing what to expect. I just can't picture many people enjoying it, and I feel like it turned out to be more of a drama-filled, trashy contemporary. It was predictable, yet enjoyable at times when I was ready to let out a few giggles. It depends on which perspective you look at. The romance? That was cute. But everything else seemed more underwhelming than impressive.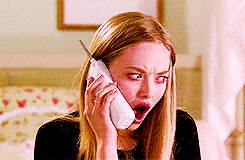 Lola Carlyle's 12-Step Romance is a read that not everyone can get into easily. For a contemporary romance, it's more fictional than realistic—which was the opposite of what I was planning for. I would've preferred more of an in-depth, fun novel, but at the same time, if you're looking for something entertaining and trashy, then this is definitely for you. It could be defined as that "perfect chick-lit for teens."
What do you think of trashy contemporaries when you least expect them? Do you enjoy layers and layers of cheesiness in books?