Tease,
by
Amanda Maciel
Publication:
April 28, 2015, by Balzer and Bray
Genre:
Young Adult Fiction, Contemporary, Romance
Pages:
336
Format:
Paperback
Source:
Borrowed
Rating:
Provocative, unforgettable, and inspired by real-life incidents, Amanda Maciel's highly acclaimed debut novel Tease is the story of a teenage girl who faces criminal charges for bullying after a classmate commits suicide. With its powerful narrative, unconventional point of view, and strong anti-bullying theme, this coming-of-age story offers smart, insightful, and nuanced views on high school society, toxic friendships, and family relationships.




Emma Putnam is dead, and it's all Sara Wharton's fault. At least, that's what everyone seems to think. Sara, along with her best friend and three other classmates, has been criminally charged for the bullying and harassment that led to Emma's shocking suicide. Now Sara is the one who's ostracized, already guilty according to her peers, the community, and the media. In the summer before her senior year, in between meetings with lawyers and a court-recommended therapist, Sara is forced to reflect on the events that brought her to this moment—and ultimately consider her own role in an undeniable tragedy. And she'll have to find a way to move forward, even when it feels like her own life is over.
My Thoughts:
Tease really was a book that touches readers. There's so many five star ratings all over the place, and it really is an inspiring read that touches upon a concept that's usually overly used in YA, but we all can never get enough of. We usually read about victims, victims of horrible, horrendous things that have happened that makes the world want to cry. This time around, we read Amanda Maciel's writing from the perspective of a perpetrator, Sara Wharton. Some may call her a complete bitch and loser for bullying a poor girl to suicide, while others may understand her story from their own experiences. I guess it just depends on what view you look at this at.
This was an awesome read, when I look back at it. Being one of the most anticipated 2014 reads for me, I already had that feeling in my guts that I'd find it so enjoyable. I'm actually solemnly in love with this plot and the characters, to be honest. I feel guilt for anyone, even the bully of a girl who committed suicide afterwards. At first, I think we all hated her, but I grew to love her character and everything about her. WE ALL FEEL GUILT, PEOPLE, EVEN FOR PEOPLE WHO AREN'T SUPPOSED TO DESERVE IT. It's either that, or I'm too much of a good person. *winks*
"So here I am, expected to tell the lawyers more bad stuff about Brielle. Because basically, that's what this is all about. Like that stupid day in the locker room...that was really Brielle. Everything about what happened to Emma—it wasn't me. I mean, actually, it wasn't any of us. It was Emma. No one hung the rope for her. And even before that, it's not like Emma was innocent. At all."
You see that quote? It literally made me hate Sara. But an opinion always has a reason, and that quote kind of made me want to slap her in the face. She blamed everyone but herself, even the victim. YOU FREAKING BULLIED HER, YOU MADE HER COMMIT SUICIDE EVEN THOUGH YOU DIDN'T DO IT YOURSELF. But thankfully, by the end, we can all say she realized the truth behind it all and realized that it was her fault, no matter what.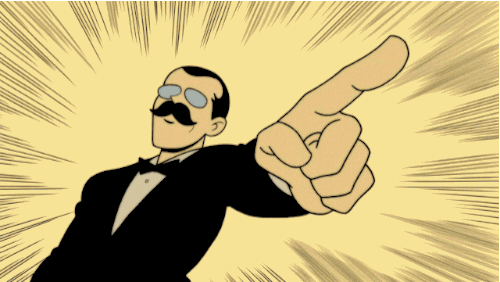 So Maciel jumps between two different perspectives, even though they both focused on Sara. It was Sara in the past, in January when everything happened, and Sara in August, where all of the law and court trials are occurring. She realizes that she can't get out of it and everything falls apart. She complains about complaining, about how everyone is making fun of her and telling her that's she's an idiot. The truth is, she kind of was in the past, but she grew out of it. Amanda's storytelling is more coming-of-age than you ever expected.
I loved the characters, especially the side ones. To tell you the truth, it may seem cliché at first for you. It's about a bunch of popular kids picking on this "stupid chick" who's stealing their boyfriends and is acting too sexy for what they think is okay. I rooted for Emma, thought that there was nothing wrong with her the whole time that Sara spent her chapters complaining about her and everything she did wrong. But by the end, Sara was the one apologizing to Emma, telling her that she was stupid and made stupid decisions. That's a nice ending, if you ask me. Aside from the bullying, Brielle was an interesting personality who definitely was more entertaining than I expected. Snarky too.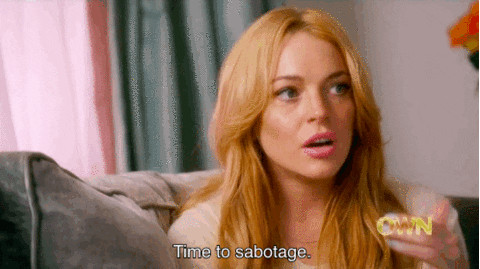 This wasn't focused on the romance. Of course it wasn't. Sara acted like she'd be together with her jock boyfriend forever, even after graduation and everything, but she didn't realize that she's only a teenager and she can't have everything. But it makes sense, because no teenager knows anything about life, even after what Sara went through. It's just a horrendous event that she acted stupid in, learned from, and will never repeat again, ever.
Go for Tease, I'm kind of obsessed with it to be honest. Woo! I recommend it for anyone looking for a great contemporary read that'll send you tears and guilt. Amanda Maciel is a fantastic author who'll be impressing for years and years to come. She can probably write about any hard subject and make it rock!
What is your favourite book that deals with bullying? Would you enjoy reading from a perpetrator's perspective?