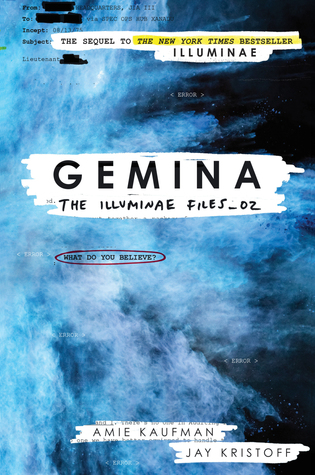 Gemina (The Illuminae Files #2),
by
Amie Kaufman
and
Jay Kristoff
Publication:
October 18, 2016, by Knopf BFYR
Genre:
Young Adult Fiction, Science Fiction, Romance
Pages:
659
Format:
ARC
Source:
BEA/Publisher
Rating:
Moving to a space station at the edge of the galaxy was always going to be the death of Hanna's social life. Nobody said it might actually get her killed.
The sci-fi saga that began with the breakout bestseller Illuminae continues on board the Jump Station Heimdall, where two new characters will confront the next wave of the BeiTech assault.
Hanna is the station captain's pampered daughter; Nik the reluctant member of a notorious crime family. But while the pair are struggling with the realities of life aboard the galaxy's most boring space station, little do they know that Kady Grant and the Hypatia are headed right toward Heimdall, carrying news of the Kerenza invasion.
When an elite BeiTech strike team invades the station, Hanna and Nik are thrown together to defend their home. But alien predators are picking off the station residents one by one, and a malfunction in the station's wormhole means the space-time continuum might be ripped in two before dinner. Soon Hanna and Nik aren't just fighting for their own survival; the fate of everyone on the Hypatia—and possibly the known universe—is in their hands.
But relax. They've totally got this. They hope.
Once again told through a compelling dossier of emails, IMs, classified files, transcripts, and schematics, Gemina raises the stakes of the Illuminae Files, hurling readers into an enthralling new story that will leave them breathless.
My Thoughts:
HECK YEAH. Gemina by the fabulous best sci-fi-author-duo, Jay Kristoff and Amie Kaufman, is just as GOOD AS Illuminae. THAT IS A WONDERFUL HONOUR. Listen, folks: I am not the kind of person who admires high science-fiction with blasts of spaceships, weird technical terms, intergalactic fighting and communicating between different planets and ships. A few years ago before the idea of this series ever existed, I would have never wanted to pick this one up. NEVER IN A MILLION YEARS. Now? I admire these authors so much for putting so much difficult work into writing this series, and how they so intelligently mastered the format and characters. The Illuminae Files is one of my favourite series to read because of its super-awesome format and how every time, we are introduced to another batch of characters (who always do fall in love), emails, IMs and the coolest classified files that will make you feel as if you were a chief on the Hypatia or whatever space shuttle is flying through space, carrying a huge population of people whose lives are on the stake and in the hands of teenagers.
THIS SERIES IS SO DAMN COOL AND KICK-ASS AND *INSERT FIFTY THOUSAND ADJECTIVES HERE* I cannot help but fangirl. I have been waiting a year to read Gemina after Illuminae ruined my life (in a good way, obviously), and after waiting in that mega-huge line at BEA this year, filled with ecstatic fangirls such as myself, feeling doubtful that I would end up getting a copy, I HAVE IT IN MY HANDS. I honestly recommend this series to every sci-fi fan out there, even if you're sick and tired of the usual dystopian phase that many YA authors are still stuck in, even though the best, like Ally Condie, are done writing books like that. THIS IS JUST AWESOMENESS. I rather read the third book of this series than have pizza for a year. It's that big of a sacrifice for me. This is waaay better than many contemporaries that seemed promising, but ended up letting me down in the end.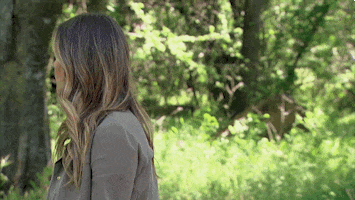 For this sequel, things are better and badder when we are thrown into a new ship, called the Hypatia, where our previous protagonist (Kady)'s dad (Issac Grant) is on and is a chief. THANKFULLY WE GET TO HEAR FROM KADY AND EZRA AGAIN. This time around, we are introduced to a set of protagonists, Nik and Hanna, who, just like Kady and Ezra initially, have issues. In this case, Nik has this mega-crush on Hanna, who is the rich daughter of the station commander. Whenever Hanna wants something, she basically gets it. Nik, on the other hand, is orphaned, and the only family he knows of is his cousin, Ella. Their family is known for their previous crimes, and Nik is doing whatever it takes to clear that image of himself from the world, and especially from Hanna, whose attention he would like to catch. The thing is, Hanna is already dating someone, Jackson, who already has some secrets of his own. The romance isn't the worst issue of them all, though: THE HYPATIA IS INVADED.
DUN.
DUN.
DUN.
Seriously, it gets chaotic from there. The BeiTech strike team is the most outrageous horrible team on the face of the universe. I hated every member with all the hate that I have inside of me. But don't fret, it was healthy hate. Hopefully. You guessed what happens from there—Hanna and Nik ought to join forces and save their home, alongside other characters who stunned me appearance after appearance, including Ella.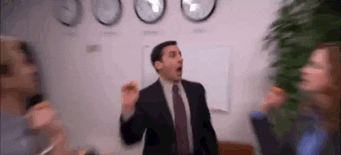 "Hurting she might be, but Hanna Donnelly was raised by a man who thought talking military tactics was a fun way to spend daddy-daughter time. And judging by the set of her jaw, she's ready to change the rules of the game" (161).
There is no way that someone could classify Gemina as a quick read. IT'S FREAKING HUGE. I never wanted Hanna and Nik's story to end, even after those 600+ pages of details and encryption. Although there was a mix of formats, many documents that I still am wondering how Kaufman and Kristoff were able to create, so much was happening all of the time. I occasionally get a little antsy when I realize that an author (or authors) is taking a long time to write a novel, but the wait is well worth it for this sequel. But seriously: HOW ARE KAUFMAN AND KRISTOFF ABLE TO WRITE THIS HUGE BOOK IN LESS THAN A YEAR? It is released in October, and I received a copy of it in early May. That means that it was probably written so quickly. I am shocked.
The best thing in this novel are the characters. Every character has a strong role in the story, and although Hanna and Nik are really the heroes, I would call everyone's addition something. I loved Hanna even more than I loved Kady in the first book, and guess what? We even get to see the two kick-ass girls communicate with one another as Kady tries to contact her father, who is with Hanna occasionally as they try to fight BeiTech. I really felt for Hanna and Nik, especially during the moments after page 505. THE PAGE 505. I THOUGHT... well, I won't spoil it, but your jaws will literally drop to the ground. What you think happened... well, it didn't, and the whole outcome of this book has to do with its title.
When Kaufman and Kristoff info-dump, it's not that they do it horribly. They do it wonderfully. I often get worried when reading sci-fi because I expect a ton of info-dumping in terms of the world that the characters live in and so on. Without the information given to us in this novel, I would have been so confused, because honestly? You need a huge attention span to read this story, as well as the first novel in The Illuminae Files. This isn't an easy book to read. I began reading it last week, but decided that it wasn't the right day for it because I would need a nice, quiet setting to binge-read it all, not small bits where I won't be connected to the characters and world-setting. We kept being introduced to new characters, new ideas that our intelligent "squad" came up with in order to save themselves, but it felt natural. I never was confused. I would seriously like to give Kaufman and Kristoff an enormous round of applause, because damn—it's so difficult to perfect information in science-fiction these days.
Just like Illuminae, I have to rate Gemina four stars for the same reason: occasional boringness. This was a heart-pounding novel, but the first hundred-fifty pages of the story were action-less. We quickly are introduced to characters who will play big roles in this story, like the BeiTech team, but it was all filler. I needed the deaths (sadly), I needed the heart-pounding moments where I began to wonder if I would even survive after finishing the book. It came, only after a few shockers splatted out at us. I still loved this, either way. We needed a good beginning, because Hanna and Nik are characters who did not have a place in Illuminae. Oh! And I wish The House of Knives (and everything about Nik) was explained better. *tear rolls down cheek*
"There's this moment, this tiny moment, in between the time you decide to pull a trigger and the time the death arrives, there's just you and it and everything you're about to take away. It's too big. It goes forever" (248, extracted from IM messages).
I just want to stroke the cover for the rest of my life, buy fifty copies of this series and send them to all of my friends who are non-book-nerds. Anyone could find something to love in this whole series. It is best that you read Illuminae first, but I loved how this is a continuation and not a direct sequel to Kady and Ezra's story slash romance. Thank goodness they got an appearance, or else I would have began to freak out. Literally.
WHEN WE DISCOVERED WHAT GEMINA REALLY IS, I FREAKED OUT. It's so intelligent, so imaginative and seems so real. Brace yourself for parallel universes, interesting calculations that are not random in any way, MEANINGFUL ILLUSTRATIONS THAT ARE ACTUALLY PUT THERE FOR A REASON AND NOT FOR OUR ENTERTAINMENT AND COOL ALIEN PREDATORS. If my parents really knew what this series is about, they would think that I'm nuts because I always refuse to watch sci-fi films like Star Wars or Star Trek, that have similar concepts. BOOKS ARE ALWAYS BETTER, WHOOPS.
Hanna and Nik are destined to be the world's best fictional couple. I LOVE THEM TOGETHER SO MUCH. I have noticed that with this series, romance is not everything, thankfully, though it is a big part that makes the teaming-up-together work well for the characters. We see a romance bloom in the later part of the book, where things don't end well with Jackson and Hanna and she realizes the truth behind everything he has ever told her. I wanted to punch that guy in the face ever since we were introduced to him.
Gemina is seriously a beautiful addition to the YA fiction world. It's just as good as Illuminae, and although there is a minor bit of boringness in the plot itself, I would just fade that away and look at the bright side of things: everything else! Hanna and Nik had the most adorable relationship, and everything else was perfect. This is the most intelligent book you'll read this year. Pre-order it, enjoy it and let's make a club and wait for the third book all together! But most importantly, thank you Amie and Jay for this beauty. I STRONGLY APPRECIATE IT.
*A review copy was provided by the publisher via BookExpo America in exchange for a honest review. Thank you so much!*
What have you heard about The Illuminae Files? What is your uttermost favourite sci-fi read?