Lab Girl,
by
Hope Jahren
Publication:
April 5, 2016, by Knopf
Genre:
Non-Fiction, Memoir
Pages:
290
Format:
ARC
Source:
Publisher
Rating:
Acclaimed scientist Hope Jahren has built three laboratories in which she's studied trees, flowers, seeds, and soil. Her first book is a revelatory treatise on plant life—but it is also so much more.
Lab Girl is a book about work, love, and the mountains that can be moved when those two things come together. It is told through Jahren's stories: about her childhood in rural Minnesota with an uncompromising mother and a father who encouraged hours of play in his classroom's labs; about how she found a sanctuary in science, and learned to perform lab work done "with both the heart and the hands"; and about the inevitable disappointments, but also the triumphs and exhilarating discoveries, of scientific work.
Yet at the core of this book is the story of a relationship Jahren forged with a brilliant, wounded man named Bill, who becomes her lab partner and best friend. Their sometimes rogue adventures in science take them from the Midwest across the United States and back again, over the Atlantic to the ever-light skies of the North Pole and to tropical Hawaii, where she and her lab currently make their home.
My Thoughts:
Hope Jahren has just converted me, has just converted me into loving research and plants and all things that have to do with the ground that we walk on, the smells that we smell and the things that we see. I mean, I have always been a science fanatic, been interested in the field of science and labs and all of that cool stuff that Hope expresses about in this whole non-fiction research-based novel. Lab Girl has just opened a new light for me, and showed that hey, women and girls can be interested in these kinds of things too, and we can all make a living out of it. I'm probably not going to go into the field that has to do with plants, but Jahren explains many things that have to do with science as a whole. If you are interested in modern events or themes, such as feminism, being eco-friendly, caring about the Earth and traveling, this is perfect for you. If you're like me, and adore taking breaks from ordinary fiction and deciding to begin reading non-fiction, this is a perfect start. Lab Girl is simply adored by myself and I would recommend it to everyone out there for a nice read with a cup of lemonade by your side. Don't forget a swirly straw to patch things up, too!
I'm not the gardener in my house—my mom is. I've always enjoyed nature and taking photos of the world and the things I see, though. Jahren has caused me to appreciate more of the things around me, and I believe that she hadn't meant to, either. This is no way was a self-help book where readers were supposed to learn 100% from the author and the things that she studied and believed in. Instead, this was a book about Jahren—it's a memoir, if you would really like to know. It's a memoir that has Jahren's special touch and is not one of those books that you'll find anywhere. It's not similar to a memoir written by a celebrity where they talk about their struggles. This contains some of Jahren's struggles, of course, as we all struggle from time to time, but a lot of this was focused on Hope's passions and job and career, and how much hard effort she put in to succeed and make things happen. I learned so much about the world, about Hawaii, about different flora, about universities that she attended/taught at, and I would certainly like to see this at this year's Goodreads awards come December. I imagine it being a high bestseller already, and feel so fortunate to have read it before it was actually released.
This was absolutely fabulous, from my perspective. Jahren knows exactly what she's doing when it comes to writing or talking about science and all of that. She gave so many explanations that seem absolutely correct, that have so much meaning to them and made me want to read forever and want to do something different with my life, other than medicine or your ordinary science fields. We got the ability to learn about her family, friends, the people who changed her life during her long journey towards PhDs and all of her accomplishments that still wow me. I feel inspired now to go out and follow her on all of her social media accounts and catch her attention. She is one strong and amazingly intelligent woman. Women rule.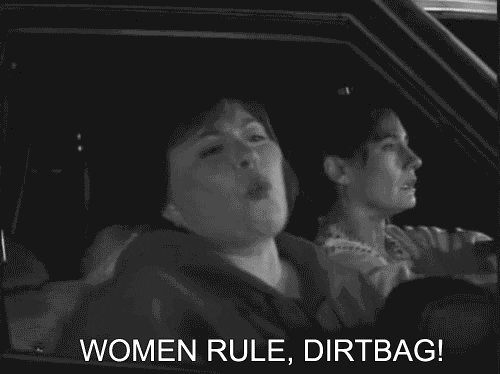 "My mother believed that there was a right way and a wrong way to do everything, and that doing it wrong meant doing it over, preferably a few times".
I now will never, ever take down a tree. I will never think about saying, "that plant is ugly" or "what's the use of having a garden?" I know that if I did think that, this book would somehow try to fit itself in my life once more. This is a fabulous memoir that I just want to recommend to everyone, and perhaps, eventually, read it again and again for more laughs, and seeing more of Hope from a different perspective in a different period of time. (Did I mention that I shipped her with her research partner? Truth: they did not get together. This is not a story about love!)
"People are like plants: they grow toward the light. I chose science because science gave me wha I needed—a home as defined in the most literal sense: a safe place to be".
Lab Girl is a seriously easy book to read because it's coming straight from Hope Jahren's mind—she seems so easy to talk to, so naturally, she writes as if she's speaking straight to someone. It turned out very lovely, and teaches us to appreciate nature and the amazing people around you, all of these ideas being proved by science. She explains her discoveries, and the many accomplishments that she has gained, without making them sound too big of a deal. (THEY ARE ASTONISHING THOUGH.) The astonishing things for her, are plants.
*A review copy was provided by the publisher in exchange for a honest review. Thank you so much!*
What are some other memoirs written by scientists? Do you appreciate plants and trees with great love?