The Sky is Everywhere,
by
Jandy Nelson
Publication:
March 22, 2011, by Speak
Genre:
Young Adult Fiction, Contemporary, Romance
Pages:
277
Format:
Paperback
Source:
Purchased
Rating:
Seventeen-year-old Lennie Walker, bookworm and band geek, plays second clarinet and spends her time tucked safely and happily in the shadow of her fiery older sister, Bailey. But when Bailey dies abruptly, Lennie is catapulted to center stage of her own life - and, despite her nonexistent history with boys, suddenly finds herself struggling to balance two. Toby was Bailey's boyfriend; his grief mirrors Lennie's own. Joe is the new boy in town, a transplant from Paris whose nearly magical grin is matched only by his musical talent. For Lennie, they're the sun and the moon; one boy takes her out of her sorrow, the other comforts her in it. But just like their celestial counterparts, they can't collide without the whole wide world exploding.
This remarkable debut is perfect for fans of Sarah Dessen, Deb Caletti, and Francesca Lia Block. Just as much a celebration of love as it is a portrait of loss, Lennie's struggle to sort her own melody out of the noise around her is always honest, often hilarious, and ultimately unforgettable.
My Thoughts:
I have retried Jandy Nelson's writing once more, and I must say, I am still disappointed and confused with the outcome of her writing. Over a year ago, I ordered a copy of her newest novel, I'll Give You the Sun, which was promising. It especially promised me a good read, one that will make me smile and feel as if I obtained the sun. I actually purchased The Sky is Everywhere before her newest, and I have heard so many positive things that I just knew that I would adore it. When I first read the synopsis and started putting the book into consideration for me, I expected this to be similar to anything written by John Green—with so much heartfelt moments that will make me cry. This turned out to be a good book, but nothing quite miraculous or special than what I would have usually enjoyed. We read about a character, Lennie, who is going through so many drastic changes in her life after the surprising death of her sister, Bailey, and I found that the main theme of this all turned out to be grief. It really did put me in a sad mood, that's for sure.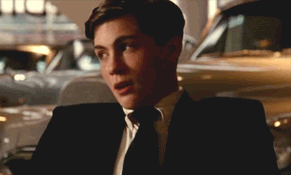 Jandy Nelson is one of the most adored authors of today's current YA fiction. I just don't see it a hundred percent. Sure, her writing is poetic (this book features a ton of poetry that Lennie supposedly writes), but I found myself bored and uninterested for a majority of the time I spent reading this. It's 277 pages long, but it felt more like 500 as it was so slow-paced and un-fluffy. I began reading this for a spin of contemporary-romance, but instead, I was able to obtain a book that just made me feel depressed and uninspired to do something or smile or look at the bright side. I'll Give You the Sun was supposed to have the complete opposite effect where I would be inspired and be SO HAPPY. Both just made me feel numb in a weird way.
I could definitely relate to Lennie and her personality. She and Nelson classify her personality as nerdy, bookworm-y and geeky. I would definitely call myself the same thing. Lennie would rather turn to a book than head out to a party. I certainly agree with that mentality. But there were times where I felt that Nelson forcefully tried to change her personality to make her look more like her older sister, Bailey, who died. We see Lennie's goals in life changing, her trying to get into Julliard, because her sister wanted to. I totally get that you would like to make your sister's dreams come true, but for yourself? That's selfish.
The Sky is Everywhere is a book that has tons of raving, positive reviews, and I could actually understand why. Many readers of Nelson's debut novel read it before the millions of contemporary-romances that followed. This was surely one of the first of its kind, but that doesn't seem to make me pleased because I chose to read it after I have read the best ones. I love how the concept of grief is shown throughout the story, and how our shy protagonist, Lennie, uses two boys to forget and remember Bailey and everything that has happened to Lennie personally. It's just... I had problems relating to the actual story and really feeling it. It's so monotone and weird compared to, say, Looking for Alaska, or If I Stay. Those two, I would call great grief-related novels.
After giving The Sky is Everywhere a go, I am speechless and have nothing much to say. I seriously wish that it could have been better, but it still turned out not-too-horrible. I'm praying that this book won't throw me into a reading slump, giving me a feeling that there aren't any good sad YA books out there anymore. I won't let that happen. Aside from a relatable protagonist, there isn't much that I took away from this one, sadly.
What is a book that upset you after you expected it to be good? What do you think of Jandy Nelson's writing?