Vassa in the Night,
by
Sarah Porter
Publication:
September 20, 2016, by Tor Teen
Genre:
Young Adult Fiction, Fantasy, Romance
Pages:
304
Format:
ARC
Source:
Publisher
Rating:
In the enchanted kingdom of Brooklyn, the fashionable people put on cute shoes, go to parties in warehouses, drink on rooftops at sunset, and tell themselves they've arrived. A whole lot of Brooklyn is like that now—but not Vassa's working-class neighborhood.
In Vassa's neighborhood, where she lives with her stepmother and bickering stepsisters, one might stumble onto magic, but stumbling out again could become an issue. Babs Yagg, the owner of the local convenience store, has a policy of beheading shoplifters—and sometimes innocent shoppers as well. So when Vassa's stepsister sends her out for light bulbs in the middle of night, she knows it could easily become a suicide mission.
But Vassa has a bit of luck hidden in her pocket, a gift from her dead mother. Erg is a tough-talking wooden doll with sticky fingers, a bottomless stomach, and a ferocious cunning. With Erg's help, Vassa just might be able to break the witch's curse and free her Brooklyn neighborhood. But Babs won't be playing fair. . . .
Inspired by the Russian folktale Vassilissa the Beautiful and Sarah Porter's years of experience teaching creative writing to New York City students.
My Thoughts:
Sarah Porter's Vassa in the Night is one of the books that many of us book bloggers, especially us YA ones, would adore. It's unique, carries a plot in a setting rarely explored—a city that we all love and find enchanting beyond its billboards, New York City. In fact, Porter explores the city of Brooklyn, a city that still holds the glitz and glamour beyond Times Square. I ached to purchase this one—I ached to buy it and fall in love with it after BookExpo America this year. I was one of the unfortunate ones who wasn't able to grab a copy, but I was so happy to have been offered a spot on this blog tour. Vassa in the Night originally seemed that it would stun us readers so incredibly that it would pop up on many Top 10 lists this December. I was a little bummed, expecting a five star read, though, nevertheless, I would definitely recommend it.
We immediately are thrown into this day-and-night imagery cycle, really reminding me of something that Shakespeare would write about.
Sarah Porter uses Night as the most enchanting part of the day in the world we're reading about.
The characters, especially Vassa, seem so much more intriguing when they are described side by side in accordance with Night. We never hear much about "Day," which could be some kind of religious reference or allusion, but we usually read about Night. Everything, everything that was written about in the story has meaning to it. No matter if you look at this book as a page, or as a chapter, everything had extreme imagery and meaning. Thank you, Sarah Porter, for that.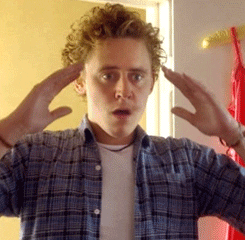 One of the issues I had with this all was the pacing and concept.
Fantasy is a hit or miss for me, as I constantly mention, and I do have to say that this was more of a miss from my perspective. Something that bothered me was the fact that I got constantly bored with the story. I didn't get some of the plot points and all of that. I did get extremely emotionally attached to the characters, if I do say so myself.
ERG. VASSA. EVERYONE. Can I just cry right now? (I feel like I need them in my life and I do not want to spoil anything about them because they're mine. Okay? *giggles*) Is there romance? Heck, yes. THE SHIPS ARE REAL.
I just adored reading the story and it was so enjoyable. I don't know if I would a hundred percent want to go ahead and read a sequel, but I must say that Porter is a talented author who keeps on impressing readers again and again. I have read the first book of her Lost Voices trilogy, which hadn't gone well for me, but many have adored it so… *twiddles eyebrows* This definitely can go perfectly well for many people. I was somewhere in the middle.
*A review copy was provided by the publisher in exchange for a honest review. Thank you so much!*
EXCERPT TIME!
I pick her up between my thumb and forefinger and wrap her in a hand towel. She's a pretty thing with her swooping violet eyelids and tiny ruby mouth, her thin arched black brows and perfect curls. She has a carved wooden dress, sky blue with white painted loops standing in for lace at the collar and cuffs. Her exposed skin is just varnished pale wood, then her legs end in white socks with more of that curly trim and black Mary Janes, all painted. Her knees, elbows, and waist are jointed and she can pivot her head. Nice workmanship. Too bad they didn't spend more time on her personality.

In spite of myself, I kiss the top of her shiny head. She tries to bite my lip, but I yank her back in time and her little wooden jaws snap on empty air.
When I said that magical things in Brooklyn should be shunned like the plague? I'm sorry to say that's not always an option. I was leaving Erg out of the equation although, with her being a talking doll and everything, she'd be magic by anyone's standards. I don't have much chance of avoiding her, since we're bound to each other for life. And no, I didn't name her that. It's what she calls herself. When I was younger I tried to get her to accept names like Jasmine or Clarissa but she wasn't having it.
I plonk Erg down on my lap and get out the bottle of lemon oil from under the sink. It's her favorite and I always try to keep some around. Dab the oil on some toilet paper and give her a nice rubdown, working it up and down her limbs while she makes little purring sounds. Getting oiled makes her sleepy and she rolls on my black flannel pajamas and rubs her face against me like a kitten. She can be cute sometimes. She'd better be cute, really, considering all the trouble she causes.
What is your newest favourite fantasy read? What are some good books featured in NYC?