The Loose Ends List,
by
Carrie Firestone
Publication:
June 7, 2016, by Little Brown BFYR
Genre:
Young Adult Fiction, Contemporary, Romance
Pages:
346
Format:
ARC
Source:
Publisher
Rating:
½
Maddie has big plans to spend the last months before college tying up high school "loose ends" alongside her best friends. Then her beloved grandmother drops two bombshells: (1) Gram is dying. (2) She's taking her entire family on a round-the-world cruise of dreams come true—but at the end, Gram won't be returning home.
With a promise to live in the now without regrets, Maddie boards the Wishwell determined to make every moment count. She finds new friends in her fellow Wishwellians, takes advantage of the trip's many luxuries, gets even closer to her quirky family, and falls for painfully gorgeous Enzo. But despite the copious laughter, headiness of first love, and wonder of the glamorous destinations, Maddie knows she is on the brink of losing Gram, and she struggles to find the strength to let go in a whirlwind summer shaped by love, grief, and laughter.
My Thoughts:
Cover designs these days are actually pure gold. I'm no artist, but I am absolutely in love with everything that has do with books and art put together. Honestly, with all of the amazing aesthetics out there these days, who would not want to read this gorgeous book with THAT COVER? No one would not want to read this, most likely. I must say that Carrie Firestone's debut is no way as beautiful as the cover is. I feel tricked, but I guess that's what happens when one judges a book by its cover. At the same time, I would label The Loose Ends List as a bronze-medalled story instead of the gold that its cover promises. This is an interesting take on bucket lists, except it's not really about death pertaining to the protagonist, but to her grandmother. Firestone shows so much creativity in this story, but it surely didn't end up a five star read. I love the originality, setting, and the many themes that come out of the story, especially in the sad ending that definitely sparked some tears in some readers.
The Loose Ends List is narrated by a snobby, rich girl who keeps expecting more than she already has. She is so unoriginal that I just expected her to not be the designated driver and to drink all of her worries away. That would be your typical contemporary teenage romance. Thankfully, the partying thing was out of question, but Maddie seemed to complain about everything else. Especially the traveling aspect of the Wishwell, the cruise ship that she and her family were exploring the world on. I would do just about anything to attend the Wishwell and travel to exotic places like Rio, Venice, Rome and the imaginary Wishwell Island on, but Maddie seemed like she dreaded all of the traveling part, but just kept looking for opportunities to hook up with her "love at first sight" interest, Enzo, who she basically sees on the first day of her trip.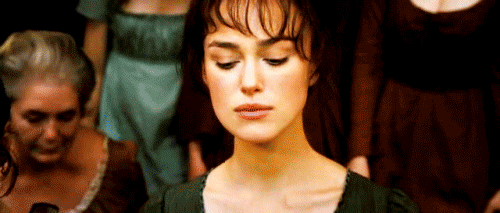 I think I need to stop ranting about Maddie as a whole or else I would probably end up rating this a little lower than I initially had. 3.5 stars suits this book because other than the fact that I thought that Maddie was a complete brat for most of the novel (besides the parts where she got intimate with her grandmother and family), everything else was swell. I enjoyed reading about the Wishwell itself and the concept of it, although that even sounded so absurd that I don't think anyone would take the cruise's goal into consideration and make it real in reality. Wondering what the absurdity is? The Wishwell is basically a death trip. People who are dying with terminal illnesses go on this cruise with their families, and after exploring the world and going to different destinations, they decide that it's time to let go, if you know what I mean in a casual way.
"I watch her lips move and wonder what the cancer looks like inside her. It is a dream. I will wake up and she will be fine" (24).
And that's basically what happened with Maddie's grandmother. As mentioned above, their family is filthy rich, living lives in New York City and Connecticut, and one day, out of the blue, Maddie's Gram announces that she has pancreatic cancer. There is mixed reactions, including some hysterical bawling, some straight faces, some passing out, but everyone has the same thoughts: what will they do without Gram? She decides that the whole family will go on the Wishwell and enjoy her last moments with her. In the midst of it, Maddie falls in love with Enzo... obviously.
I adored Enzo and Maddie together. It seemed that when they had their scenes together, Enzo completed her and made her a better person than readers initially knew her as—see my snob rant above. And I also loved the reason why he was on the Wishwell and how that all mixed in with Maddie's family and other close friends who they meet on the ship. The best thing? The huge group of family members and people that the O'Neill/Levines got to hang out with on the ship. Firestone rapidly introduces all of the family members to us within the first few chapters, and then a huge group of people who they will hang out with on the ship afterwards. I kind of began singing "We Are Family" by the end because I felt so physically attached to them. Heheh.
The Loose Ends List was honestly so easy to read. Firestone is such a casual writer, but a smart one at the same time. She created a story that just screams "teenagers" and "grief" and all of those themes/motifs that would make you sob. I didn't sob, because I guess I was just strong the day I read this, but it seemed right if one ended up bawling on the pages. IT'S SO SAD. Maddie had to let go of some people who were very dear in her heart, but I felt the same way in the end. See above: physical attachment. (I also was very attached to Enzo, but that's a different story. *giggles like a little girl*)
The Loose Ends List is seriously a lovely summer read. I brought it with me when I went on vacation, but sadly never got to it, though began it right after and it carried that mood that makes me just want to hop on a cruise and travel the world, once again. It has a definite catchy synopsis and concept that has never been written about before, and I am very curious to see what else Firestone has in mind (she is such a creative author) with her future stories. I would certainly read them all, if they stay contemporary-romance. I don't even want to imagine what absurdity she would create with fantasy.
*A review copy was provided by the publisher in exchange for a honest review. Thank you so much!*
What is an interesting/weird contemporary romance that you have recently read? Would you pick up weird/different novels that have mixed reviews?