The Woman in Cabin 10,
by
Ruth Ware
Publication:
July 19, 2016, by Gallery/Scout Press
Genre:
Adult Fiction, Contemporary, Mystery, Thriller
Pages:
352
Format:
ARC
Source:
BEA/Publisher
Rating:
From New York Times bestselling author of the "twisty-mystery" (Vulture) novel In a Dark, Dark Wood, comes The Woman in Cabin 10, an equally suspenseful novel from Ruth Ware—this time, set at sea.
In this tightly wound story, Lo Blacklock, a journalist who writes for a travel magazine, has just been given the assignment of a lifetime: a week on a luxury cruise with only a handful of cabins. At first, Lo's stay is nothing but pleasant: the cabins are plush, the dinner parties are sparkling, and the guests are elegant. But as the week wears on, frigid winds whip the deck, gray skies fall, and Lo witnesses what she can only describe as a nightmare: a woman being thrown overboard. The problem? All passengers remain accounted for—and so, the ship sails on as if nothing has happened, despite Lo's desperate attempts to convey that something (or someone) has gone terribly, terribly wrong…
With surprising twists and a setting that proves as uncomfortably claustrophobic as it is eerily beautiful, Ruth Ware offers up another intense read.
My Thoughts:
A year ago, I was fortunate to read Ruth Ware's debut novel that changed the way I currently look at psychological thrillers. In a Dark, Dark Wood was absolutely gorgeous, stunning and life-changing. I read it in a matter of sittings, adored it and couldn't stop reading once I began. A few months later, I heard about this upcoming thriller by her, taking place on a cruise ship—we certainly don't see that often. In fact, I don't think I have ever heard about a thriller taken place on a cruise ship or plane or anything that's not land. Obviously, things like this occur in reality, but in fiction? I truly appreciate Ruth Ware's smart idea to attract readers to her writing from this setting, and having characters like Lo in store for us to read about. The Woman in Cabin 10 initially had me expecting the woman to be our protagonist, Lo, but as I kept reading, I discovered that this is a mystery/murder/thriller novel being told about someone else on the cruise ship that our travel writer protagonist is staying on... someone we don't know anything about and someone we can just rely one appearance on to start making a mystery.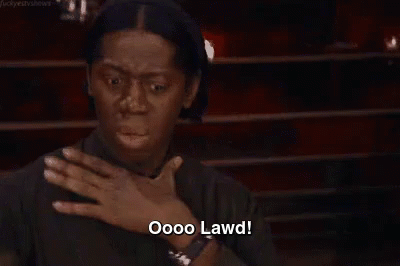 You see, with Ruth Ware's writing, we don't know the truth to the mystery until the end. I seriously did not know what the truth behind the mystery of the body that was thrown overboard until the last chapter or so. I wouldn't call this as good as Ware's debut novel, but it seriously comes as another amazing addition to her accomplishments that I seriously recommend. We have yet again another protagonist who, to some, can look bratty and absolutely selfish, but does act completely independent in terms of how she tries to find out the truth to everything she does not know about the setting around her. Why I love Ware's writing in her psychological thrillers is because we are on the same basis as her protagonists. If her protagonists do not know something, we don't know it, either. And there's no way that a reader would be able to predict the truth behind it all. I believe that it's mentally impossible to guess the truth. I had no idea, and I had no idea that the people who were involved were going to be involved prior the truth being revealed.
Before I go off about the synopsis and what Ware actually wrote about, I must say that the cover is spectacularly beautiful. It's stunning, and suits the book so well. Now I'm actually fearing to ever go on a cruise again. And never to Finland/Norway and North Europe. As much as I would like to see the Aurora Borealis, I'll jet off to see that on my own. That's something on my bucket list. (Not the cruise thing, though.) We immediately meet Lo Blacklock, our protagonist, who freaks out in the beginning of the book because she gets an intruder in her home... when she was home alone. Her boyfriend, Judah, was off on a trip the night when Lo suddenly woke up and found an unwanted man in her bedroom, who later attempted to hurt her. Flash forward a few days, and this travel journalist is on a cruise ship, a luxurious one, in fact, setting sail to the Northern Baltic Sea. Lo gets her own private cabin, and things seem swell until one night, she spots a body being thrown overboard from the room next door. She borrowed mascara from a girl who stayed there, and Lo freaks out right away, thinking that she was dead. No one believes Lo's accusations, because no one is supposed to be staying in the room next door.
Dun, dun, dun. I freaked out from the beginning of the story, especially after Lo had an intruder in her house. I just felt tension throughout the story and didn't want nothing to happen to her. I've always thought about being a writer and traveling the world, but this has made me absolutely traumatized. I felt that Lo had no one to trust, not even her boyfriend, Judah. I felt attached to Lo and was addicted to her story, though I did see parts of her that made me want to roll my eyes. You know how independence is good, right? Lo took it to another level and seemed to complain about everyone around her. We never were able to get the opportunity to read about why she previously had depression in the past and why she needs those pills. It's just something about her that's placed into the book that was just for filling, to step up the actual mystery's truth. And I would have loved to see more of Ben as a character, find out more about their past together. Occasionally, a book shouldn't only focus on the main point, you know?
The Woman in Cabin 10 is a novel that is so different than others out there. I don't see it as a copy of anything else we've ever read recently—instead, it has its own flair that will probably make other authors look at Ruth Ware as an inspiration. THE ENDING IS THE BEST PART OF THE BOOK. If you're crazy and feel like you need to stop reading the book, DON'T. You can stop once you finish reading it. *winks*
*A review copy was provided by the publisher via BookExpo America in exchange for a honest review. Thank you so much!*
What is your favourite 2016 mystery-thriller? What have you heard about Ruth Ware's writing?