Twisted Fate
by
Norah Olsen
Published On:
January 20, 2015 by HarperTeen
Genre:
Young Adult Fiction, Mystery/Thriller/Murder, Contemporary
Pages:
259
Format:
ARC
Source:
Publisher
Rating:
½
When Alyson meets Graham Copeland, the new boy next door, she instantly feels like he's a kindred spirit—shy and awkward like her, someone who has trouble making friends. It's impossible to resist having a crush on him.




As usual, her sister, Sydney, sees things differently. In Sydney's mind, Graham's odd personality and secretive past scream psychopath, not sweetheart. Her gut is telling her to stay away from him, and to protect a love-struck Alyson from her own naïveté. But despite her instincts, Sydney is surprised to realize that a part of her is drawn to Graham, too.




And the more Sydney gets to know him, the more she realizes just how right—and wrong—she is about everything.




Perfect for fans of Michelle Hodkin, and E. Lockhart's We Were Liars, Twisted Fate is an unputdownable novel, teeming with suspense.
*A review copy was provided by the publisher in exchange for an honest review.
Thank you so much!*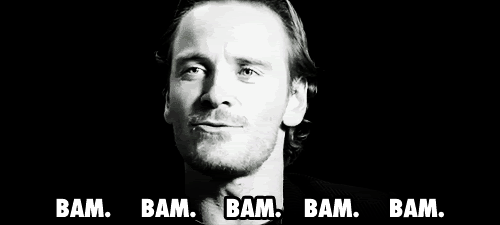 And just like that, my experience of reading this gorgeous novel came to an end. I'm sitting here, 10 minutes after finishing the book, thanking and praising the book lords for granting me such a blessed journey with this book. My heart is still racing and I am unable to stop shaking.
"Then she told me the worst part. Every night she went over there and he made another film of her. She was becoming his most popular subject, she said. His girl-next-door series. He said he wanted to have a thousand films of her. To film her entire life."
Twisted Fate
has honestly left me with and beyond words. I'm like Eddie Murphy in that hilarious movie,
A Thousand Words.
I feel like I can only say a few words without spazzing out or wishing for more from fantastic author Norah Olson. She has captured my attention with her fantastic writing and deep storyline that truly is not expected.
It's really funny, because I actually received this book yesterday in the mail (as I'm writing this) and I was so captivated, thinking about it all during the day today, feeling the
need
to read it because I needed another psychopathic story to brighten up my day, as they always do. After this, I'm sure that 2015 will be the hit for dark contemporary-thrillers.
If you honestly close your eyes and imagine this story in your mind's way, you won't picture it as it is written. How is that possible, you may ask? It just is—because it's Norah Olson. This is her debut YA novel, and I've felt like I've never read anything like this. It's so easy to describe her work by not spoiling anything because there's just so much to say. I could be sitting here writing and talking for hours and hours and gushing about this excellence and I still won't be even close to finished.
"And the films. I can barely describe them to you... It makes me want to... It makes you sick to think that this is the world we live in. That all this was going on in this beautiful treelined neighborhood among all these decent people."
As many stories begin, we're introduced to a small-town setting—where most dark contemporaries happen. Sisters Allyson and Sydney don't really have a connection, as they are both complete opposites. Allyson is the pale beauty of the duo and quiet while Sydney smokes, and is a complete gothic rebel. But what happens when a boy gets in between them and pushes them even farther apart? What happens when he's not even close to their fate.
I'm just going to give you a hint here—you'll need to brace yourself for a loss. And it's tragic, horrible, but fitting and unexpected. I just am not able to speak a word and hint about my love for this concept. It began off so simple and sweet, and you'll probably be starting off thinking that this is a regular contemporary romance novel. But there's so much more to it and what happens later... you'll end up realizing that the hints all led up to something.
"I remember it so clearly, the day that would change our lives forever: watching the moving van pull out of the driveway of the big old post-and-beam house across the driveway. It was the nicest house in the neighborhood."
After reading, I've come to realize that this book was all about
fate and luck,
as the title notes. You never know if one encounter will change your life forever—and if one situation will put you in an even-worse situation that will stun you forever.
I must say that this book was like an artistic piece—certainly not like something Graham would come up with. It was sweet, sour, bittersweet, and sculpted to perfection, minus a little chip on the nose. But as the cheesy thing is always noted, imperfections are perfections. So why not choose to read such a gracious novel? Why would you let it go because of one small miniature problem of not enough suspense?
The thing is, you won't let it go.
The utterly most brilliant thing in the book were the characters. I found that I built a bond with both Sydney and Allyson, and Olson has given us a mixture of two different blends of personalities that just suited this book perfectly. Sure, they made mistakes, but that's why I must say that we had a blend of fantastic characters that fitted the masterpiece. Even sure, the psychopath was a nice diverse character for a change.
Just kidding, he gave me panic attacks.
I must say, this book was everything I was looking for in a perfect dark contemporary. There were so many points-of-view that made sense, and I was captivated from the inner first page, no, let me say outer.
Forget about the half star, let's rate it a 5!