Genre: Young Adult Fiction, Contemporary, Romance
Publication: August 26, 2014, by Empire Books
Goodreads Summary: After her father's untimely demise in a mining accident and her mother's abandonment, Lauren Lindsay is no stranger to loss. She's used to living life for one person: herself. That is, until another family tragedy thrusts three children into her care and uproots her life in ways she could never imagine.
Lauren's first instinct is to run, until she meets their striking, mysterious neighbor Dean Powell. Their immediate chemistry and his connection with her late father just might be enough to keep her in town long enough to uncover pieces of her past that she never had answers to. Dean's shady past and her reluctance to trust him could cost her the life she's always been searching for, but will she run back to her old life?
Or will she choose to stay and live the life her father always imagined for her?
Review:
Review copy provided by author via publisher in exchange for an honest review. Thank you!
NA books always are difficult to please me. It's very difficult to master a romance that is so powerful compared to a teenage romance. The romance between Dean and Lauren, in fact, is actually PG related. So don't get any misassumptions over here. NA is NA, but this is actually YA. And I've really got to say, this book was phenomenal. Lily Paradis is an extremely talented author, and I'm so excited for her next works in the series and beyond!
I seriously didn't know what to expect when beginning this book. 5 star ratings have been blown all over the place, and of course I'm usually the black sheep in the crew. But coming to this moment, it has become one of my most favourite books of the year.
Lauren is broken. To this moment, she feels alone, and that's all because of everyone leaving her. She's used to being left behind. Her mother left her, her brother's in university on the other side of the country, and her father died in a mining accident that shed her to pieces. Then she meets Dean Powell, her mysterious neighbour that girls are easily attracted to. He has a dark past, but he is shockingly drawn to Lauren and her own past. Lauren eventually finds out that she has long-lost step-siblings and secrets about her own family comes to life, at the same time that Dean and her have an attraction.
I felt like I was a piece of paper being blown around in the strongest wind gusts that you can imagine. The author wrote Lauren's story so strongly and amazingly. Her writing was addicting and got me obsessing over everything that was happening. I was captivated and unable to let go of everything that was happening.
The story was unbelievable. It was real, believable and justifying. It's been an hour (when I was writing this) since I've finished this book and I still don't know how I'm able to write this review because I'm on such a massive book-hangover because this was full of drama and amazing things. I felt like this book was written for the drama and beautiful romance. *claps*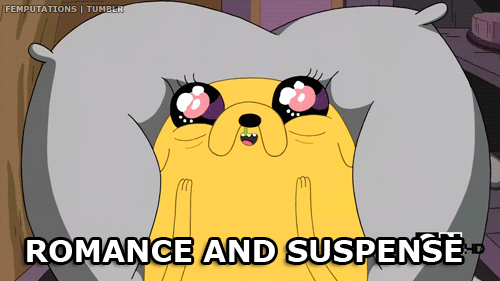 DEANANDLAURENARETHEBESTCOUPLETHATYOUCANPOSSIBLYDREAMABOUT. *sighs* Dean and Lauren are perfect. They're like the Romeo and Juliet of 2014. I don't know how else I can possibly say this—but they're so adorable. They match each other, like Bonnie & Clyde. Think of the couple that you see who love each other the most, multiply their love x1000. That's Dauren's love. (I HAVE A SHIP NAME TOO!) They're perfect, and perfect as characters. They gave me the feels, made my heart race, made me laugh, smile like an idiot and tear up.
That's what Dean did to me. Is it weird that I'm loving every fictional YA guy out there? x'D
I feel like this review is all feels. I'm obsessed with this book, this fictional world, and everything that's part of it. This is totally worth the 5 blast stars and more, and that's especially because of the heart-stopping romance and gorgeous characters. This book truly ignited me, and left me on fire.