Genre: Young Adult Fiction, Contemporary, Romance
Publication: June 26, 2014, by Createspace
Summary: When seventeen-year-old Natalya's dreams of being a ballerina are killed in a car accident along with her father, she must choose: shut down—like her mother—or open up to love.
Last year,seventeen-year-old Natalya Pushkaya was attending the School of Performing Arts in New York City. Last year, she was well on her way to becoming a professional ballerina. Last year, her father was still alive.
But a car crash changed all that—and Natalya can't stop blaming herself. Now, she goes to a regular high school in New Jersey; lives with her onetime prima ballerina, now alcoholic mother; and has no hope of a dance career.
At her new school, however, sexy soccer player Antonio sees a brighter future for Natalya, or at least a more pleasant present. Keeping him an arabesque away proves to be a challenge for Natalya and his patient charms eventually draw her out of her shell.
When upsetting secrets come to light and Tonio's own problems draw her in, Natalya shuts down again, this time turning to alcohol herself.
Can Natalya learn to trust Antonio before she loses him—and destroys herself?
Review:
*Review copy provided by Xpresso Book Tours in exchange for an honest review. Thank you!*
"Dancing's always been my escape from reality: from the fights my parents had more and more often, from my babushka passing away all alone at the hospital because no one told me she was sick, from my fears of letting anyone get really close. Dancing's always been my future. Dancing's always been who I am."
This may sound cheesy, but I truly believe that something that you love to do so much can save your life. Music and writing are part of my majorities needed. Surprisingly, One Two Three was a really deep, dark, and emotionally terrifying read that was full of bliss at times. Natalya, the protagonist, needed dancing to save her life. And boy, did she have troubles.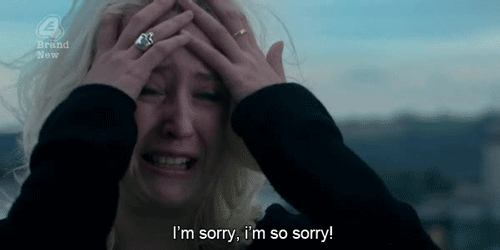 More than anything, I felt such strong sympathy for Natalya. She was ruined; wrecked, whatever adjective you can possibly think of that describes someone who's been broken down because of someone, or a traumatic experience. An experience that Nata went through can definitely compare to something like and of If I Stay.
As many books suggest through their ideas, love saves. Natalya is basically alone now. Her mother is a pure alcoholic who drinks herself to sleep and to forget about everything everyday 24/7. Her dad is dead and she was with him when he died—both in a car accident. This accident has prone her to stay away from dancing, which was her life and future. She now is beginning her senior year in a school close to her home, and everything is going unwell until Tonio comes into her life, and he truly brings her back to realize what's really worth the most in her current life.
"He makes me move the way I used to. With everything I have, with my body, with my mind, and with my heart. I'm one with the music. I'm one with my partner. I'm one with me. Every time his hand grazes my stomach or my shoulders, I shiver."
Elodie Nowodazkij is truly a fantastic writer—and I am in such admiration of her interrogation and power of such tragic events that change a person into someone else. The whole plot was set out so wonderfully and I was obsessed with knowing what will happen next.
One of the flaws? The romance.
I'm sorry, but I just didn't see the magic. I loved Tonio and Natalya as characters, (Tonio was hottt) but I didn't feel the illusion that their romance was supposed to have. My feels weren't going all over the place and I didn't have my heart clenching or pounding out of control.
As a recap, I'd have to say that this book was really enjoyable. It is the type of thing that you'd want to read during a night and it'll leave you happy, but depressed at the same time. (A good depressed, because Natalya was such a good character who was perfect for this role.) You'll just want to feel what the author was thinking. (But obviously not the tragic stuff.) Overall? This made me smile.. :)