Genre: Young Adult Fiction, Contemporary, Romance, Thriller
Rating: 3/5 stars
Publication: September 2, 2014, by HarperTeen
Format: eARC
Summary: A powerful story of a girl who is afraid to touch another person's skin, until the boy auditioning for Hamlet opposite her Ophelia gives her a reason to overcome her fears.
Step on a crack, break your mother's back. Touch another person's skin, and Dad's gone for good.
Caddie can't stop thinking that if she keeps from touching another person's skin, her parents might get back together... which is why she wears full-length gloves to school and covers every inch of her skin.It seems harmless at first, but Caddie's obsession soon threatens her ambitions as an actress. She desperately wants to play Ophelia in her school's production of Hamlet. But that would mean touching Peter, who's auditioning for the title role—and kissing him. Part of Caddie would love nothing more than to kiss Peter—but the other part isn't sure she's brave enough to let herself fall.Perfect for fans of Laurie Halse Anderson, this debut novel from Rachel M. Wilson is a moving story of a talented girl who's fighting an increasingly severe anxiety disorder, and the friends and family who stand by her.
Review:
*e-ARC provided by HarperTeen and FFBC Blog Tours in exchange for an honest review.*
OCD isn't a subject commonly used in YA fiction. It's interesting and fresh in thrillers. But instead, this is a book that can possibly occur to some in reality. Don't Touch isn't everything I wanted in a contemporary-mental disorder related novel, but it still was enjoyable and stays fresh in my mind.
This book is racing—it gets your heart going and excites you and gives you all the feels. I, personally, thought that the plot needed some improvement, but the idea and characters really kept the story flying high if you ask me. This story created a lot of ideas flowing through my mind and tells me that the author had personal experiences that added onto creating this book, and I was right in the end. Reading the Author's Note really changed my liking for the better, and I highly recommend this book for all of those needed a little boost in their reading of darker novels.
Caddie has OCD, but she's not 100% aware of it.
And yes, she fears a lot of things around her, and the symptoms that you're aware of are happening to her. So many things are happening to her—her parents are divorcing, and she can't the feeling out of her head that she doesn't let anyone touch her. She's an actress, and being on the stage is all she's ever wanted. Her obsession isn't threatened... yet, until she realizes that if she wants the role of Ophelia in Hamlet... then she'll have to kiss Peter. She kind of wants to, but her disorder is beginning to take everything from her, and this is her story of her coming to be and how her life flows around her, grasping her away from the real world.
You may not think it—but this character's life sucks. Everything that she's loved and has ever wanted is falling apart. It scares her and she's lost because she really doesn't know who she should head to in this time of her teenage years.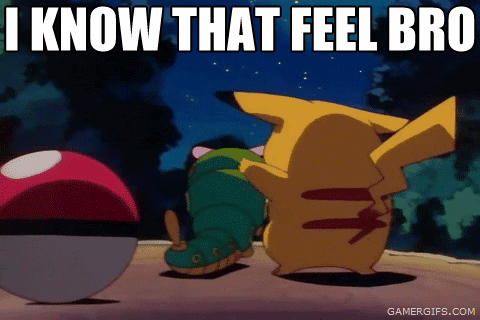 But her situation is worse than any other character's. Her anxiety and relationship problems are adding up... and her personality and character were affected by it all, and that made me feel sorry for her more and like her as a person less because of the way she treated others. Caddie was broken, as a whole.
The story a while to build into. Caddie wasn't all who she seemed to be and that kept us wondering about what the heck was going on, and I couldn't relate to her too well. She just seemed like a bland broken person. Supposing that she was going through a mental illness would usually get me to love her and her story, but in some ways, that wasn't the case.
Peter and the other characters such as Mandy were awesome. Just plain perfectionous—if that's even a word. They were the highlight of the book especially since they helped Caddie out during her rough time.
Overall, I recommend this book, even though it didn't stun me as I thought it would. Go for it if you love deep dark books, just beware for an incomplete protagonist. :)
a Rafflecopter giveaway
Links:
Rachel M. Wilson is the author of the contemporary YA, DON'T TOUCH, forthcoming from HarperTeen, Sep. 2, 2014.
She graduated from Northwestern University and holds an MFA in Writing for Children & Young Adults from Vermont College of Fine Arts. Rachel grew up in Birmingham, AL, and she currently writes, acts, and teaches in Chicago, IL.
So there we have it! What captivates you the most about this newest YA novel?