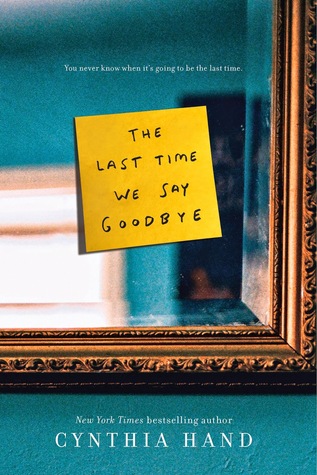 The Last Time We Say Goodbye, by Cynthia Hand
Publication: February 10, 2015, by HarperTeen
Genre: Young Adult Fiction, Contemporary, Suicide
Pages: 400
Format: Hardcover
Source: Borrowed
Rating:
The last time Lex was happy, it was before. When she had a family that was whole. A boyfriend she loved. Friends who didn't look at her like she might break down at any moment.




Now she's just the girl whose brother killed himself. And it feels like that's all she'll ever be.




As Lex starts to put her life back together, she tries to block out what happened the night Tyler died. But there's a secret she hasn't told anyone-a text Tyler sent, that could have changed everything.




Lex's brother is gone. But Lex is about to discover that a ghost doesn't have to be real to keep you from moving on.
My Thoughts:
Cynthia Hand is one of those authors who please their readers every single fucking time. Like you feel to give her an award that praises her goodness. It seems like she writes her books in a snap and she does it all for making her readers proud and feel that they're obsessed with her books. The Last Time We Say Goodbye was a book that I longed for ever since the Unearthly trilogy ended, and I would've died if an ARC got sent to me early. I've waited a while to go for it, I must admit.
I'm so proud of the final outcome. Have you ever read a book where you're just so obsessed that you prefer to read it slowly and have all of the gorgeous moments and parts sticking on your skin for the rest of your life? I'm sure you have, and this was it for me. From the pleasing cover to the last page, I was impressed with everything, every single word and letter. I'm not trying to sound creepy at all, by the way. Just saying.
"Steven had his hands at the small of my back, his face in the crook of my shoulder, his breath heating my skin, and I had this moment of sudden euphoria. We're right together, I thought. We fit. It felt like Euler's equation."
Cynthia gets the whole message, perfectly.

Readers are stuck in the perspective of Lex, who once loved her life. After her younger brother commits suicide, everything falls apart and she has no idea onto why everything happened. She tries to block everything out, but discovers that it's kind of her fault, anyway. A text that Tyler sent the night he died may could have saved him, and the ghost of her past still haunts her every single day, thinking about what could've happened in her sake.
Because Hand notes in her note that this is actually based off her life story. (NO. I'M NOT CAUSING A RUMOUR—IT ISN'T EXACTLY HER STORY.) She's been through this—she had to do the research, she had to understand the story and get what the characters were going through. She once was in Lex's situation, and that absolutely sucks. The best thing here is that it seemed so real and it took the perfect time range and amount of love was put into it. Agh.
You see, I finished reading this more than a week ago, but its remnants still long in my mind. All of the positives and the impact that it left on readers are stuck with me and I just can't forget about this special story. I bet that so many teenagers are able to relate to this story, whether it hit them or a family member or a friend. I don't even know of a story like this personally, but the feelings were all over the place, and although I hadn't cried, since there was no need to, I smiled, laughed and felt gloomy all throughout. For me, that's a 100% perfect rating and more than that. Love is special that way, whether it's for a book or a person.
"In my experience, love doesn't bring happiness and stability. But believing in love can cause a substantial amount of harm.' Like with my parents. Like with my brother."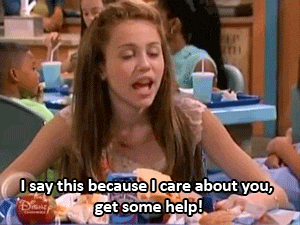 Thank God she went for the help.

Most bookish protagonists seem to go for the easy way around their tough situations. Contemporaries like this usually deal with tough situations, like pregnancy, loss, friendships and relationships. This had all of those issues (except for pregnancy), and the characters usually don't give a damn and try to stay independent and solve their shit on their own. I found Lex superbly likeable because she realized that she was having a tough time and wanted to get help. She went to see a therapist and decided to write in her journal, which actually was part of the book's stylistic writing and format. Woot. Yay. (And I love journal entries, because readers can tell that there's something else in between the lines than what's written physically!)
From beginning to end, as I mentioned previously, I was absolutely intrigued. The story had so much depth in it and I wanted to squeeze myself into the pages of the book and give Lex a hug. There were family issues, such as divorce, and I couldn't help but wonder, "What else will happen to her?" since it was completely messed up most of the time. But it wasn't exaggerated or anything that you're possibly thinking. The story was real, inclusive to people who have different issues, and it was so unbelievably real. Who'd think that a sticky note would go such a far way?
What I adore (again for the millionth time) about Hand's writing is that she doesn't go super far with the romance. Steven and Lex were... adorable, but the main point of the story wasn't focused on that whatsoever. It was the mutual friendships that Lex had with childhood friends who decided to show up and help her at this rough point of her life. And it wasn't about ghosts, either. That was just a part of the horrifying points of Lex's life. Don't expect ghosts to be real, by the way. (It's not a paranormal read at all, unlike the Unearthly trilogy!) This novel twisted me, threw me around, and helped me realize the true meaning of the bad times in life, to wait for the good. Here, I hand you, a quick read if you'd like it to be.
What are your favourite suicide-related novels?