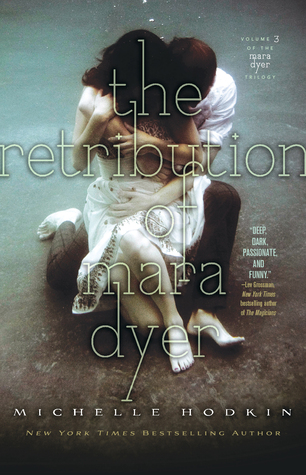 The Retribution of Mara Dyer (Mara Dyer #3),
by
Michelle Hodkin
Publication:
November 4, 2014, by Simon and Schuster
Genre:
Young Adult Fiction, Contemporary, Paranormal, Mystery
Pages:
470
Format:
Hardcover
Source:
Gifted
Rating:
Mara Dyer wants to believe there's more to the lies she's been told.

There is.




She doesn't stop to think about where her quest for the truth might lead.

She should.




She never had to imagine how far she would go for vengeance.

She will now.




Loyalties are betrayed, guilt and innocence tangle, and fate and chance collide in this shocking conclusion to Mara Dyer's story.




Retribution has arrived.
My Thoughts:
I'VE WAITED TWO YEARS FOR THIS BEAUTY TO BE RELEASED, and it's all worth it. And then of course, I waited another 6 months to actually get the guts (no, it's more about time and strategy really) to pick this gorgeous beauty up. AND THEN I FOUND OUT THAT MY COPY IS SIGNED BY MICHELLE. AGGHHH! Anyways, excuse me for my awfully wonderful fangirling, but it's the truth once you actually pick this gorgeous thing up.
Michelle Hodkin has made my dreams come true. No, scratch that—she's made my life complete. The Retribution of Mara Dyer was the complete deal of a novel, full of scientific crazy events that are so difficult to explain, genetic research, hot men (NOAH SHAW), mystery and the endless beauty of pages that are so captivatingly scripted and written that I just cannot handle myself and the book at all. *kisses it for the millionth time, again* You are only able to understand the true beauty of it if you actually pick it up. Other than that, please do not say that you're in love with it as well.
"Looking at her is like walking into a home you once lived in to find it changed by new, alien owners. She is bound, prone, and Jude, that absolute horror of a human being, looms over her, but she looks nothing like a damsel in distress. She looks like a dragon instead." (Hardcover, pages 338-339)
PLEASE DON'T READ ON WITH THIS REVIEW UNLESS (A) YOU'D LIKE TO KNOW SPOILERS OR (B) YOU'VE READ THE BOOK ALREADY. Done. Please don't come and haunt me with distress in your voice if you read something that you shouldn't have. *sighs*
WHERE THE HELL DO I EVEN BEGIN?!! *_* This was like a pie filled with a combination of all of your favourite foods put together in a nice form. Don't expect pizza and meatloaf together to taste fabulous, but you know what I mean. Ah. *takes a breath of fresh air* This book is the answer and contains the key to your heart. And it takes place from where the sequel left readers off at. Mara wakes up, still at Horizons where the creepy Dr. Kells who surely knows what she's doing. SHE'S EXPERIMENTING ON EVERYONE WITH THE G1821 GENE. And obviously we then discover who's also at the weird hospital in the middle of nowhere, possibly off the coast of Florida? (Stella and Jamie are also there, and they go off on an adventure, to help you recall) and shit happens, I guess you can say.
OF COURSE THEY'RE GOING TO ESCAPE. It's a humane thing to do, by the way. So don't expect that Stella, Mara and Jamie leaving Horizons (by boat thanks to some cool dudes who are fishing and then pay for their pizza, hah) to be predictable, because what else would they do? And Kells obviously was deserved to be killed. One of the fucking disgusting villains in all of literature, but that made me love this book even more, duh. Was her death showing Mara's capability and her powers? I guess it was just something that was second-nature for her, and I bet that the others would've done it in her situation, too. THEY OBVIOUSLY WANTED TO LEAVE AND FIND NOAH, so after reading some theories, this is just a simple event.
Man, I just realized that I've been only stating my thoughts on certain events for the past few paragraphs. I WAS SHOCKED TONS OF TIMES, OKAY? But this was the BEST BOOK OUT OF THE TRILOGY. The questions were (finally) answered, there were thousands of action scenes and plot twists that still are making my heart skip a beat, and the longing for Noah was always there in Mara's heart. Did I mention the blood, gore and gross stuff pulled out of stomachs? AND TEARS FOR MARA?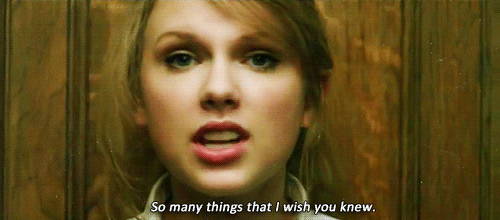 "Jamie wanted answers. Stella wanted a cure. I wanted Noah. And to punish whoever had taken him from me. Jamie bit his lip. "So. Where do we start?" (Hardcover, page 114)
The thing is, where do we actually begin? My feelings are so jumbled all over the place that I actually don't even know who/what to talk about first. Because that's what you're here for, no? YOU WANT TO KNOW ABOUT THE PLOT, DON'T YOU! *thinks about Don't Cha by the Pussycat Dolls* Well in a sentence, I'll let you know that there's nothing to worry about, or even blink an eye during your reading time. This is addicting, but so addicting that you'll need to set aside a few hours so you can indulge this in immediately. Thankfully I had a day off from school. *thanks the book lords*
This was addicting, fresh and unquestionable. I HAD NO QUESTIONS WHATSOEVER, but theories kept splattering my mind and I was trying to figure out another side of the story. That rarely happens, just saying.
MARA, JAMIE AND STELLA HAVE ALL NEVER BEEN SO KICKASS AS NOW. Since us readers have discovered some new facts about who they are and about G1821, we actually get to picture their past lives and everything about their manifestation. And hey, maybe some facts from who killed who in the past will sort out as well. It's the truth! Mara seriously, FINALLY learned what she was going to do with her life and she wouldn't let her gene stop her from having fun. (And from not being pregnant. Hah. I was getting afraid there for a second.)
Do I even have to go through NOAH SHAW? Her finding him in the end was the cutest thing, and hey—THEY GOT TO LIVE THEIR LIFE TOGETHER. THAT'S ALL THAT MATTERS, PEOPLE. *cries of happiness* I honestly don't know where else to go with this review without bursting into millions and billions of tears flying out at everyone. That's life and books. Woop.
I can't believe that it came... and it left me. I'm sitting here, petting the fantastic novel that made 2015, shaped it and never left my sight, and I just can't stop thinking about what Noah and Mara may be doing now. Or what they're going to do tomorrow, or the day after that. Characters like that are keepers, I always say. And so are books like this. I CAN'T BELIEVE THAT MY BELOVED SERIES IS OVER. I'm going to reread it all again this summer, catch the little things that made it 10x even more beautiful, and devour it. It's rare for me to love a book like this. *holds arms to hug the diameter of Earth* That's how much.
What's YOUR favourite sci-fi genetic wacky read?