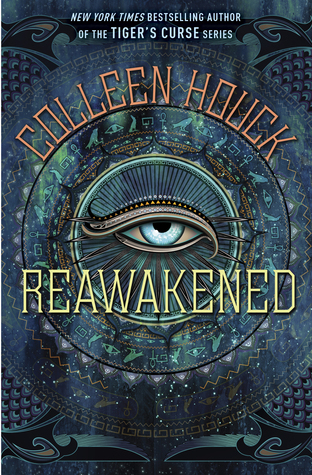 Reawakened (The Reawakened #1),
by
Colleen Houck
Publication:
August 25, 2015, by Delacorte Press
Genre:
Young Adult Fiction, Fantasy, Romance
Pages:
400
Format:
ARC
Source:
BEA/Publisher
Rating:
When seventeen-year-old Lilliana Young enters the Metropolitan Museum of Art one morning during spring break, the last thing she expects to find is a live Egyptian prince with godlike powers, who has been reawakened after a thousand years of mummification.




And she really can't imagine being chosen to aid him in an epic quest that will lead them across the globe to find his brothers and complete a grand ceremony that will save mankind.




But fate has taken hold of Lily, and she, along with her sun prince, Amon, must travel to the Valley of the Kings, raise his brothers, and stop an evil, shape-shifting god named Seth from taking over the world.




From New York Times bestselling author Colleen Houck comes an epic adventure about two star-crossed teens who must battle mythical forces and ancient curses on a journey with more twists and turns than the Nile itself.
My Thoughts:
The funny thing is that I never expected to get this book. On the last day of BEA, I went to a galley drop at the Penguin booth, not even knowing what books were being given out, and then I finally discovered that this was by MRS COLLEEN HOUCK when I looked over the day's haul that night. I was shocked. Yes, I had heard about this book and its concept, but I kind of was clueless at the same time. Reawakened was pure awesomeness and I need the sequel immediately.
So I'm kind of clueless (as well) when it comes to Egyptian myths and its history. Basically all I know is: pyramids, mummies, sphinxes, Pharaohs and cats. Would you call be a history loser, my friends? I think that I would call myself that, too. This was my most anticipated read of the year and it rocked my world. With a mix of contemporary fiction through the setting of NYC, but mostly magic and spells in the Egyptian world, Colleen takes us into another world that's completely different than that of Tiger's Curse. Anyone who thinks that they sound awfully similar is completely wrong. Here we don't have a love triangle, for one.
"It means a bit more than a simple thank-you. It is a term implying a deep sense of gratitude for another person. It is an expression of thankfulness for the enduring warmth and comfort one feels when in the presence of someone special. I do not thank you, Lily. I am thankful for you." (ARC, page 111)
'Aw' is the complete right word to use in this situation, my fellow friends. It's all about an Egyptian Prince and normal girl coming together to kick ass. Basically, at least. Lily is your average teenager who likes to spend time in the Met art museum, starring at the different pieces and getting inspiration, as well as people-watching. When she one day heads into the forbidden Egypt section, she meets Amon, who claims to be connected to Lily and needs her help to fight evil and get his inner organs back as he'll continue using some of her energy to stay alive. Anyways, it's a fucking long story to explain. But they eventually take a plane to Egypt, using Amon's magical powers to take over some people, and even see some kind of connection... mostly romantic between each other.
I love the length of this novel. It's long (with so many details that can explain everything to me without leaving me asking questions like an idiot) and the writing was fantastic. What kind of left me stirring to an awkward position was the pacing in the middle of the novel. I originally had the rating at 4.5 stars but I kind of lost that towards the middle and then it picked up again when everything turned out great afterwards. It then turned into a stellar series debut.
This is going to be a series as well, just saying in case you didn't know. WOW. It had the perfect ending to act as a standalone but things also CAN'T END LIKE THAT either. It's a hand-in-hand 50/50 thing I guess. Either way, I'll read whatever Colleen writes because she's a YA master and her take on mythology and old tales rule quite often. If it isn't tiger princes, then it's an Egyptian prince who has so much passion and love for a regular girl who thinks he's the hottest guy on the planet when she usually never takes love for granted, you know?
"My love for you will not diminish. During each night that passes I will bring your image to mind. You are mine—my Nehabet—a rare desert flower that blooms in the waters of the oasis. As the days and years of your life go by I will keep watch over you, and when your blossom closes its petals, finally surrendering to the night, I will meet you at the dawn of your new existence and I will be your guide in the afterlife." (ARC, page 378)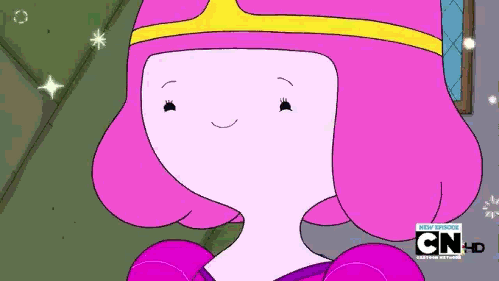 I bet that you now know what I've been talking about for the longest time, tee hee. Lily was a perfect heroine who had so much in her and she kept showing her fullest potential, always. She added humour to a book that initially sounded like a dark fantasy with tons and tons of action. And Amon? HOLD ME BECAUSE I LOVE HIM SO MUCH AND THEN I CRIED AND CRIED AND CRIED WITH THE ENDING AS THE WORDS KEPT GOING. I wanted to pass out, honestly. Houck always comes up with the hottest fictional boyfriends for me, and now I just can't get over him and his cluelessness of reality and which clothes to put on. Eeee!
I'm hoping that you can tell that I enjoyed this book SO MUCH by now. I had such a great time reading it and trust me—it'll only take a quick sitting to actually get through it. Egyptian Princes are super hot and steamy, trust me. And trust me that the writing is fantastic and this will be on everyone's Top Ten Favourites Lists of 2015 by December, AND STARE AT THE COVER, PEOPLE. It's more beautiful than anything else I've seen, you should see the way it feels. *rubs the cover* I want to be reawakened by the gorgeous Amon and have Lily by my side as a best friend. *wiggles eyebrows*
*A review copy was provided by the publisher via BookExpo America in exchange for an honest review. Thank you so much!*