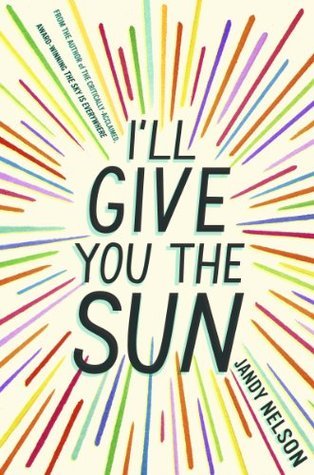 I'll Give You the Sun,
by
Jandy Nelson
Publication:
September 16, 2014, by Dial Books
Genre:
Young Adult Fiction, Contemporary, Romance, LGBTQ
Pages:
371
Format:
Hardcover
Source:
Purchased
Rating:
Jude and her twin brother, Noah, are incredibly close. At thirteen, isolated Noah draws constantly and is falling in love with the charismatic boy next door, while daredevil Jude cliff-dives and wears red-red lipstick and does the talking for both of them. But three years later, Jude and Noah are barely speaking. Something has happened to wreck the twins in different and dramatic ways . . . until Jude meets a cocky, broken, beautiful boy, as well as someone else—an even more unpredictable new force in her life. The early years are Noah's story to tell. The later years are Jude's. What the twins don't realize is that they each have only half the story, and if they could just find their way back to one another, they'd have a chance to remake their world.




This radiant novel from the acclaimed, award-winning author of The Sky Is Everywhere will leave you breathless and teary and laughing—often all at once.
My Thoughts:
I had huge expectations. Really, I expected Nelson's writing to be like sunlight, giving me the actual sun. I was ready to be in that ultimate Beatles mood singing "Here Comes the Sun" and going mad because this is a sure 5 star read. No, it wasn't. Here I go again, disliking a book that's full of hype, but I have a great reason to prove the negative points: the over exaggeration. This is like a wannabe John Green or Rainbow Rowell read. It has no chance to get beautiful and go as deep as those authors' books. Just saying.
I'll Give You the Sun was a read mainly focused on mending a relationship between two twin siblings who were once stuck together like two peas in a pod. Nelson focused on them, their understanding of life, including all of those "in-depth analyses" about life and art. I mean, this is a very artistic novel, even the way it's written in, but I found some things to be so exaggerated or unbelievable. Isn't this supposed to be pure contemporary, showing readers a story that could easily happen in reality? This is fiction, but I wanted to believe Noah and Jude's story, instead of rolling my eyes when they fought over the guy next door, making assumptions that one of them went to make out with him. Meh.
"Okay," she says. "Trees, stars, oceans. Fine." 'And the sun, Jude." 'Oh, all right," she says, totally surprising me. 'I'll give you the sun." (Hardcover, page 74)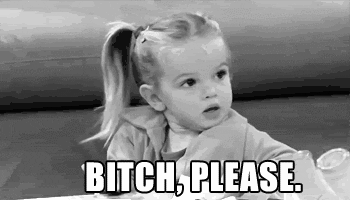 There we go again with the exaggeration and metaphors. Trying too hard, book? I'll let you know that I only caught two quotes from the whole 371-paged book, and that's a first for contemporary. I saw some other quotes that people included in their reviews, but I just am not able to see the importance of the plot and the story here. It seems too predictable and like some story off the street, nothing special about it. That's what I fussed with the most, as well as the dragging and boring points, especially in the middle. I was actually getting DNF-thoughts. *can't believe it* Can't believe me? I dare you to give this book a try, honestly.
Jude and Noah are best friends and siblings. When their mother passes away in an accident after family drama hitting their family, they grow apart but secretly long to be tight again as they once were. At the same time, years before, Noah is struggling with his sexual identity and falls in love with the boy next door, just as he suspects that Jude also likes him. In the later years, Jude has her own struggles with art and being in a prestigious school without her brother.
See what I mean? Boring. The beginning and the end were my two favourite points of the book (especially the ending) because that's where we were getting more details unlike the superstitious writing style that Nelson was trying to get onto with readers. I liked that there were two perspectives, Jude and Noah's, both set in different time periods where we can learn about what each of them were like from different views. Just like the summary states, "What the twins don't realize is that they each have only half the story, and if they could just find their way back to one another, they'd have a chance to remake their world," and I absolutely believe that this was the case throughout the book. I always wanted to have a twin...
"It's okay to be addicted to beauty," Mom says, all dreamy. "Emerson said 'Beauty is God's handwriting.'" There's something about her voice when she talks about being an artist that always makes me feel like the whole sky is in my chest. "I'm addicted to it too," she whispers. "Most artists are." (Hardcover, page 115)
That was a nice quote, but I honestly wish that things like this came up once in a while. Nope—in Nelson's writing, it's on every single page and my head hurts. Everything that occurs to the protagonists doesn't need a full-out explanation involving art. I liked that this was a factor that affected both characters' lives, but it was taken too far and ruined some of the plot because we all expected one thing to happen when it didn't, and it kept switching 'round and 'round.
Noah's perspective dragged, and although I enjoyed reading about the struggles which he pursued, I had to keep reminding myself that he was 13 for the most part of the novel which I read about. He was too mature for his age, and it didn't make sense at all! Jude's attitude for being sixteen was absolutely normal and typical, which therefore made me enjoy her viewpoint on life better, just saying. Being so philosophical and mature when being thirteen is kind of strange. Thank goodness Jude's badass personality stuck with me, and I actually even set my bookmark to when her chapter came around because I just couldn't wait. If I had to read a hundred more pages of their story, I surely would've skimmed through Noah's.
Romance, friendship, high school issues, being a teenager, this book honestly had all of the great elements of a contemporary novel which usually captivates me, but this time around, it hadn't worked out mostly because of the lack of great writing. I do understand why others had enjoyed it more than I did, but this isn't the type of book for me. I am really looking forward to The Sky is Everywhere though, where I'm hoping for a better outcome. I'll Give You the Sun may or may not be the sunshine read for you, though you'll surely find something that speaks to you in it, because I know that I could relate to Jude's character greatly.
What are some of the over-hyped contemporaries out there?