All I Need,
by
Susane Colasanti
Publication:
May 21, 2013, by Viking Juvenile
Genre:
Young Adult Fiction, Contemporary, Romance
Pages:
240
Format:
Hardcover
Source:
Purchased
Rating:
½
Skye wants to meet the boy who will change her life forever. Seth feels their instant connection the second he sees her. When Seth starts talking to Skye at the last beach party of the summer, it's obvious to both of them that this is something real. But when Seth leaves for college before they exchange contact info, Skye wonders if he felt the same way she did—and if she will ever see him again. Even if they find their way back to each other, can they make a long-distance relationship work despite trust issues, ex drama, and some serious background differences?




Teen favorite Susane Colasanti returns to the alternating-voice style of her beloved debut When It Happens in this Serendipity-inspired story about summer, soul mates, and the moments that change our lives forever.
My Thoughts:
I've actually read every single book by the masterful chick-lit writer, Susane Colasanti. This woman actually knows what she's doing in terms of having readers fall in love with her writing, and I know that I'm not the only one who is. After seeing her at BEA (but not being able to go up since they didn't allow anyone else to go) I've realized how much of an extraordinary author she is and how I look up to her love-filled stories. All I Need *sings John Legend's song* is exactly what I was looking for—a quick summer read that I can go through before bed and still remember when I wake up in the morning.
You all want this, you need this book in your life. Although there is a whole lot of insta-love, which negatively impacted me and took out .5 of the perfect rating which it almost received, it was almost perfect. Almost. The serendipity premise and cuteness was totally my kind of thing, and I kept gushing and smiling to have my own Seth. Why do I always have to end up being jealous like there's no other fictional fish in the sea who are single? *cries* It's actually such a deep, real book that doesn't let readers down with some sad, dramatic occurrences that pop out of nowhere, you know?
"A part of me that's been comatose since my heart was destroyed wakes up. When she looks at me with those unreal sky-blue eyes, I know that everything is about to change." (Hardcover, page 7)
Already?
Before I even get started, I want you to really analyze that quote above. IT'S PAGE SEVEN AND THE GUY IS ALREADY IN LOVE. Don't you think that's a little cheesy and cliché? After their initial meeting at a party, serendipity puts Skye and Seth together, and they fall in love at first sight. That's also something that I call: insta love, which is okay in certain situations, but this was a little over exaggerated. If you dislike instant romance, also known as love at first sight in modern society. Yes yes, we all predicted it to be fantastic and beautiful, as well as the long-distance thing kicking in, but I was a little frustrated with the fact that they kissed an hour after they met at the party. This rarely happens in reality, but I guess that I pretended that it did to make the story look better.
It's your typical love story set in a summer beach town, where Skye is rich and owns one of the houses while Seth struggles to earn money, especially as he worries for his future. He enjoys doing art but feels that there's no living for him if he pursues his dreams. Skye, on the other hand, is younger but has the same ambition for love as he does. Of course, the long-distance thing is an issue, but will they make it work?
I was hoping that they'd make it work, because obviously the romance was the main point of the book and Sketh were such a memorable couple. You know when the emotions are real and you long for some kind of relationship? Yeah, in that case, the some kind of relationship is theirs. I loved them together—it's like a relationship that has small issues but the two partners never see a problem between each other. And the ending? THE PROMISE RING? I was ready to die.
"But tomorrow will come. We'll go our separate ways again. Except this time will be different. This time we'll stay together. Tomorrow isn't goodbye. Tomorrow is only see you soon." (Hardcover, page 90)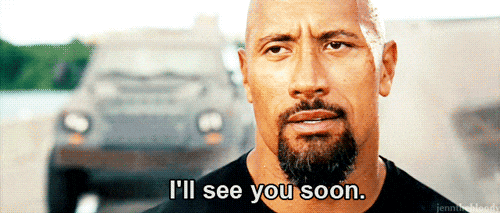 Emotions? Emotions. As I constantly mention throughout each and every single Colasanti review, she writes with passion. Readers are unable to stop trying to feel what the other characters feel, especially their pain as they struggle to keep their relationship floating above and beyond the typical expectations. They both were very memorable, risk-taking characters who wouldn't change anything of their lives and relationship together. I'm squealing right now and I need some kind of chill pill or NOVELLA TO CONTINUE THEIR FANTASIES TOGETHER FOREVER AND EVER.
All I Need is your ultimate summer read that you'll keep by your bedside for ages cause you know you can turn to it again and again. Colasanti's writing this time is the same as always, fun and devouring, and it's so easy-going that no trouble sleeping afterward from all the drama involved. All you need is a copy of this book, make it hardcover because from all of the re-reads, it'll surely be worn out. I SHOULD'VE READ THIS SOONER, AGH! Save it for the summer, though!
What genre of books are you able to read in a jiffy before bed?