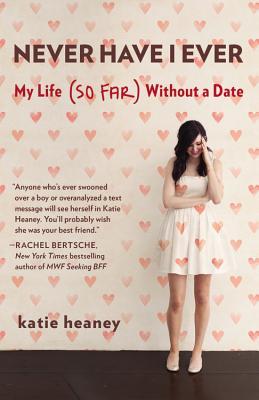 Never Have I Ever: My Life (SO FAR) Without a Date,
by
Katie Heaney
Publication:
January 14, 2014, by Grand Central Publishing
Genre:
Non-fiction, Contemporary, Romance, Memoir
Format:
Paperback
Source:
Purchased
Rating:
½
So begins Katie Heaney's memoir of her years spent looking for love, but never quite finding it. By age 25, equipped with a college degree, a load of friends, and a happy family life, she still has never had a boyfriend ... and she's barely even been on a second date.




Throughout this laugh-out-loud funny book, you will meet Katie's loyal group of girlfriends, including flirtatious and outgoing Rylee, the wild child to Katie's shrinking violet, as well as a whole roster of Katie's ill-fated crushes. And you will get to know Katie herself -- a smart, modern heroine relaying truths about everything from the subtleties of a Facebook message exchange to the fact that "Everybody who works in a coffee shop is at least a little bit hot."




Funny, relatable, and inspiring, this is a memoir for anyone who has ever struggled to find love, but has also had a lot of fun in the process.
Memoirs are hard to find.
I mean, you can
obviously find one,
but not any good ones that you are able to really feel to heart. Sure, you're able to read a life story of someone's, but it'll never be the same if it actually touches your heart. With
Never Have I Ever,
Katie Heaney has taken my heart and got me thinking about the real meaning of love and what it's like to take things s l o w.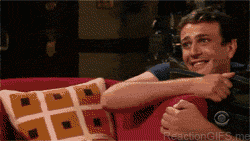 What's the best thing that I saw throughout this novel was that Heaney didn't care to talk about love all the time. Guess what? If she did, I would actually would question the real point of the book. And here, I feel that the author was strong and favourable with her situation of being man-less or without desperation, which was another one of the things that I loved about her. Was she desperate to get a boyfriend or kiss a guy? Absolutely not. Heaney's voice was one that anyone is able to relate to, teenager or adult. She's hilarious and states the truth and what people don't seem to believe that comes from a modern day world like ours. She tried to find love, and she's still looking for it. Sure, readers were expecting one of those happy endings where everyone wanted her to find the right guy and get married with him, or even we expected that for her best friend to... but major S P O I L E R, she didn't. *chuckles* And that's perfectly okay.
I can honestly state a summary of this whole memoir in one sentence, as it's pretty simple with loads of detail throughout. I can't even get going onto how her childhood went and how she evolved into an adult, because there were so many small details that actually had contributed A BUNCH. But mainly, Katie is someone who is loveless but feels happy with it all the time—though she's never gone on a second date or kissed a guy in a while.
This is Katie's story about her true awesomeness as a person and what kind of influence people like her have on the world. That was the main message, and it left me wanting more. She's such a witty, bright person with all of the confidence in the world, but doesn't take it out like she's looking for attention or wants people to feel bad for her and her situation. Yeah, she's seen people she used to know with children, but does it bother her? Absolutely not, and her attitude is what stays by me.
And guess what I'm planning on doing now?
Yes, going on to Buzzfeed as it has already been my favourite news website for more than a year and where I check on my NEWS of the day, every few hours and take their quizzes. HOW DID I NOT KNOW THAT KATIE IS AN EDITOR? Yeah, and she's obsessed with writing quizzes about zodiac signs. THE COOLEST PERSON ON EARTH.
Anyways, she's awesome and I love her and her personality. *smiles* But in the end, this book wasn't perfect either, as all you've heard so far is just positive stuff. What I wasn't such a huge fan of was the plot at times and the surroundings characters. The way Heaney had described them was... poorly. Yes, she's a fantastic writer, but a lot of the detail was missed and the story lacked someone who can give the story a bunch into awesomeness.
Well... This was a very interesting read. I spent a quick time going through it and enjoyed it very much, especially because it was something unlike I usually read and decide to go for. I definitely recommend it if you enjoy chick-lit, with a larger sense of realism. Heaney is a satisfying writer who will do anything to let her story be seen into the world, with some achievement felt. Never have I ever... Read a book like this!