The Secret Diary of Lizzie Bennet,
by
Bernie Su
and
Kate Rorick
Publication:
June 24, 2014, by Touchstone
Genre:
Young Adult Fiction, Contemporary, Romance
Pages:
400
Format:
Paperback
Source:
Purchased
Rating:
½
Based on the Emmy Award winning YouTube series The Lizzie Bennet Diaries.




Twenty-four-year-old grad student Lizzie Bennet is saddled with student loan debt and still living at home along with her two sisters—beautiful Jane and reckless Lydia. When she records her reflections on life for her thesis project and posts them on YouTube, she has no idea The Lizzie Bennet Diaries will soon take on a life of their own, turning the Bennet sisters into internet celebrities seemingly overnight.




When rich and handsome Bing Lee comes to town, along with his stuck-up friend William Darcy, things really start to get interesting for the Bennets—and for Lizzie's viewers. But not everything happens on-screen. Lucky for us, Lizzie has a secret diary.




The Secret Diary of Lizzie Bennet takes readers deep inside Lizzie's world and well beyond the confines of her camera—from the wedding where she first meets William Darcy to the local hangout of Carter's bar, and much more. Lizzie's private musings are filled with revealing details about the Bennet household, including her growing suspicions about her parents' unstable financial situation, her sister's budding relationship with Bing Lee, the perils of her unexpected fame, and her uncertainty over her future—and whom she wants to share it with.




Featuring plenty of fresh twists to delight fans and new readers alike, The Secret Diary of Lizzie Bennet expands on the web series phenomenon that captivated a generation and reimagines the Pride and Prejudice story like never before.
Once upon a time, I was a dumb teenager. Just kidding,
I still am.
I actually did believe that this book was actually written by
Lizzie Bennet,
and that she's a real person who has that name. *laughs to self* But now I'm actually really inspired to head on to YouTube and watch the vlogs, as they sound hilarious and I loved the way the authors here described her adventures and the whole story. Also, how did I not realize that this was a modern-day retelling of
Pride and Prejudice?
Elizabeth Bennet? Darcy? I just thought that it was a coincidence, until I found it out in the middle, hah.
"It didn't work. Charlotte is gone. She walked away from her degree, from the videos, and from her best friend. I don't know what to do anymore."
My first thought after reading was that Lizzie is a clueless new-adult character who's struggling with the world, until the bright and fabulous ending. She's such a
chick-lit
character. To be honest, I strongly preferred the real Elizabeth Bennet in comparison to this one, but we're all equal and even here in terms of character-to-romance ways. Though this cannot compare to Jane Austen's classic, I'm afraid.
Lizzie Bennet is twenty four, and she's studying Communications at a university in California. For a project, she is recommended to begin vlogging about her life and the people around her, as she is a very bright and bubbly personality who viewers on YouTube will surely come to love. Though there's so many crazy stuff going on in her life, vlogging is one of the most important to her and she actually begins to love it eventually. In her life, she meets William Darcy, a guy who she immediately hates but who she feels a connection to. At the same time, there's so many things going on in her sisters' lives, with romance and friendship.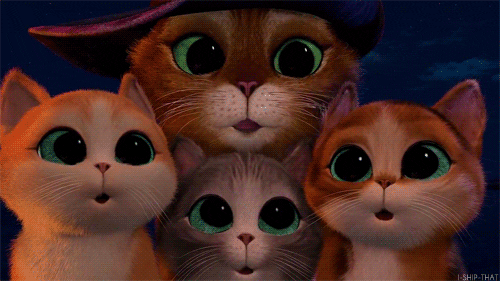 This was actually very cute. Unlike many other contemporaries that I've read lately, this was something new and I felt that it was a memoir, coming from Lizzie's heart where she's letting us into her life and everything that it holds and she told us all of her secrets. Looking at the fact that this is a diary, I felt that readers could perform a greater connection to Lizzie as it feels real, and that a diary dropped onto the floor of her university and I picked it up. Or maybe, you picked it up. It wasn't like this was a YouTube video or a conversation with her by the side of the road that you live on, it was an illusion and truly magical.
In ways, I guess that I can classify this as a young-adult or adult novel. There isn't anything explicit or dirty going on (at least not really) but the age of the characters and the actions that they choose to do can really tell you something about the way the authors feel about their characters that they've just made up and gave to readers. With Lizzie being the middle child and both of her other sisters falling in love except for herself, you can tell that it's all about the intentions.
Although we didn't completely see it, Lizzie was a very dramatic character. I saw, especially through her diary entries and not only the dialogue with the characters, that she was a little depressed and wanted all of the attention. I guess you can say that the drama that she creates has just given me another reason to dislike her character. But hey, she was the biggest problem where the other parts of the book were pretty interesting if you ask me. She wasn't sure what to do with her feelings for Darcy and George, as we knew that she didn't really have a lot of experience with guys.
Can I just say that I HATE LIZZIE'S MOTHER? All she wants is $ and for her kids to get married. She really got on my nerves:
"'It in no way leads to me finding a husband, which is all you usually care about!' "Because husband or no, it's the first step!'"
The plot was a little boring and dull at times, but it didn't impact my rating too much. It's actually a book that you'll have to take a lot of time for to read and actually feel the emotions and retelling of, but it's pretty good. But, Darcy and Lizzie? CUUUTE. I love pissed-off guys who then realize how dumb they were and then fall in love with the girl that they're supposed to! *squeals*
Should you pick this pretty diary for yourself? Absolutely, especially if you loved The Rosie Project and every chick-lit book out there, including Jane Austen's. This was a great book, with a great storyline, concept and romance. Keep your mind away from the annoying protagonist, and you're good!