This Week's Headlines: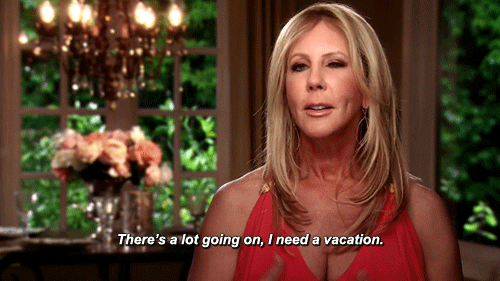 Yeah, I'm finally getting that vacation this Thursday. :) FINALLY. I've been waiting for so many months, with anxious countdowns using an app on my phone, and now it's 4 days away. With all of the stress of school and it being my first year of exams and the loads of tests, I think we all need a break. This is going to be one of the best weeks, as today's my Ariana Grande concert (OMGGG), Thursday I'm leaving, and this Saturday is my second blogoversary! YAYAYAYAY! Cheers to 2 years of awesomeness and happiness, but I'll have a post on all of that. :)
Now that we've come to this quick stuff, all we're left to do is basically cheer and wait for spring. I guess that by the time I'll come back here at the end of March, we'll have a party because it'll finally be WARM WITHOUT SUBZERO TEMPERATURES FOR 40 DAYS STRAIGHT, RIGHT? Finally, just finally.
My Book Haul:
Hey, I've always wanted to go to roam New York as well... Wanderlust is something I've always had! Here are the two newest beauties that I've got this past week!
Afterparty by Ann Redisch Stampler:
FINALLY. Another finally. I've wanted this one for a long time, and I now have found it in my local Chapters! Friendship is a winner for me. :)
Something True by Kieran Scott:
AGH, IT'S THE ENDING TO ONE OF MY MOST FAVOURITE SERIES! Well, I must say that Kieran Scott has released the books in this series so quickly, where I feel like the sequel has just been read by me! *cries*
Posts You May Have Missed:
How was your week? What are your newest
additions to your shelves? Have you read any of mine?