Alex As Well,
by
Alyssa Brugman
Publication:
January 20, 2015, by Henry Holt and Co.
Genre:
Young Adult Fiction, Contemporary, LGBT
Pages:
224
Format:
Hardcover
Source:
Borrowed
Rating:
Alex is ready for things to change, in a big way. Everyone seems to think she's a boy, but for Alex the whole boy/girl thing isn't as simple as either/or, and when she decides girl is closer to the truth, no one knows how to react, least of all her parents. Undeterred, Alex begins to create a new identity for herself: ditching one school, enrolling in another, and throwing out most of her clothes. But the other Alex—the boy Alex—has a lot to say about that. Heartbreaking and droll in equal measures, Alex As Well is a brilliantly told story of exploring gender and sexuality, navigating friendships, and finding a place to belong.
2015 is honestly going to be a year of plain awesomeness and diversity in the variety of subjects that encouraging authors focus their books on… especially for the teens, and for the whole subject matter of gorgeous young adult fiction. And I'll let you know that Alex as Well was a starter and a book that really encouraged this statement and made it come true, because I'll sure note that I've never read a book like this before. Becoming someone who others feel like you aren't is something that's slowly becoming normal for everyone to handle, although I am a proud supporter of it all. And Brugman brought that up repeatedly and made sure that we all got the message.
"It's always been like that, but since I stopped taking my medication five days ago it's so totally clear that I can't be the other Alex anymore. And that's why my dad left us. Me."
I actually remember requesting for an eARC of this one from Netgalley, but then I got rejected and I actually forgot about it until I spotted it in the shelves of my local library. Thank goodness for them, or else I would've never got the chance to read such a touching mesmerizing story that leaves a different impact on every reader. And that's another magical thing about books: the unique ones leave different impacts. And I'll tell you with my heartfelt soul (just kidding, I have no heart when it comes to books because I leave it with them) that I truly got impacted. And looking at the world's events today, there's always someone everywhere who isn't being treated correctly and with righteousness. Alex showed that it might take some work to change the minds of those people, but it simply will end up working out in the end, no?
And the fact that this story is short and simple makes it so much easy to remember all about and how much it touched me. I can give you a recap of the whole summary with my eyes closed. *winks* Okay, so let's get started! Alex was born differently, and it's been hard for her parents from the beginning, but she's been taking medication to help her feel the "way she's supposed to feel." She actually looks like a boy, and her parents see that she's a boy, but she knows that she isn't. When she stops taking her meds, things change and she sees the real side of herself, she feels like she can be who she is.
*touches my heart* It truly does, people. The emotions were present, and I spent the whole time span of reading the novel actually enjoying it and savouring it because I know and recognize that there aren't many novels like this in our world, sadly. I felt all of the sorrow and guilt that Alex's mom felt throughout the whole novel, as well as her rage, and Alex's troubles. It has to do with intersex, but also with just being a teenager and having to deal with stress and all of the gross stuff that we all know that we have to go through day after day. Human nature? Human nature.
"That's not what friends do. But I knew he wouldn't keep it. That's not the point. He let you down. I think for a moment. Who hasn't let me down? Everybody lets you down eventually."
I started off with low expectations, to be honest! I mean, at the time when reading, I felt that I wasn't sure what kinds of contemporary novels there are. I've just read some about
tragic subjects
that can seriously scar a reader, but they weren't as impressive as I thought they would be. But this brought me into feeling excited again. And I guess that's all that matters now since Brugman impressed me with her writing and wit in Alex's point of view.
Looking at the plot, it was short, sweet and right to the chase. I felt constantly interested and intrigued chapter by chapter, and I couldn't stop reading until I set the book down… or until I was done because I needed to go return it to the library. Jokes—it was all because of the captivation, I promise you. Moving on, I also promise you that the story had everything we all wish it had in terms of a nice writing style. It was sweet contemporary, and I'm asking you—what else do you possibly expect? It was perfect for that matter.
Alex had to be my tiny problem. I wish… *hesitates* I wish that the author gave readers a better explanation of who she really was. I understand that she was confused and depressed since no one enjoys her and what she's trying to say, but I also wanted some extra stuff with her. I wanted to see her smile, live a little because readers especially won't be able to hop into
her world again just like that.
Know what I mean? It's not 'Fairly Odd Parents' my friends. And to be honest, I thought that she was friends with some other guy named Alex at first who judged her constantly, haha. Clarification, please?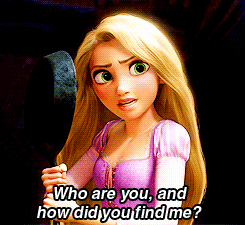 We can all obviously state and predict that there won't be any romance. There was hints and glimpses of it as Alex could've taken some kind of opportunity, but she chose to not take it, and that was fine by me. Besides, I didn't come here to read this book to feel squeals because of Alex's heart flip-flopping. I came to read about her and her troubles, as well as what the people who are surrounding her feel constantly when they have to think about who they're friends with. Don't come for this if you're looking for some LGBT-romance, peeps.
But one of the things that pained me the most was Alex's mother. I FELT BAD FOR HER, BUT THIS ISN'T THE POINT HERE. She was annoying and just absolutely too stressed when she doesn't have to be. I guess since Alex is her first and only child, and she has no experience with these things makes her feel weird, but I just can't.
This was better than I expected.
Isn't that all that matters?
My mind and my heart all feel happy after reading my first intersex book, and I'm so proud to admit that this was my first one. Your feels will explode all over the place, and you'll love the concept and the novel as a whole.
Get ready for laughs, tears of happiness and sadness and the feeling of misunderstanding who you are.
Have you ever read a book that deals with the subject of intersex? Did you enjoy it?