Me on Posting Daily
So I'd like to call myself someone who is classified as a frequent blogger. I strongly love bragging about this since I usually schedule a post a day in advance, and love to see something new posted on the blog each day. I really don't care if there aren't any views or comments on it, but I just like the organization and feeling of it all.
As you can tell, I pretty much have myself organized on what kinds of post I will be posting each day. Here's a layout of what I do:
Sunday: Stacking the Shelves Post (Book Haul time!)
Monday: Review
Tuesday: Top Ten Tuesday post (I'll be posting my last one soon, and then switching to another meme because of boredom!)
Wednesday: Review
Thursday: Discussion Thursday—like this!
Friday: Review
Saturday: 2 reviews
I've changed the way I do things over the time period and every few months I usually get bored with something so I just do it all over again and try to get creative with things. But for now, this is how I do, hah.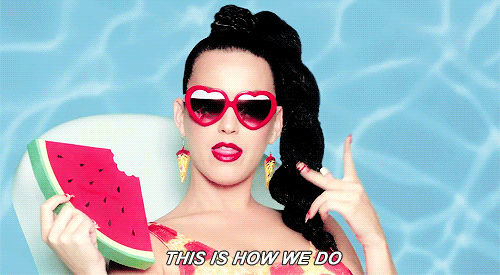 For practically the biggest part of my blogging career, I have been posting daily. I mean, of course there are the few odd days out, but I've been pretty good with keeping my stuff clean and such. So what are my thoughts on posting daily and what are the benefits?
Publishers LOVE active bloggers.
It gives everyone a good reputation since it truly shows that you love what you're doing and you seem like you plan everything out
Scheduling seems to be a MUST and actively used thing when blogging
You like to feature a variety of different posts to mix it up and show some awesomeness for your readers.
You're more likely to be placed on a blogger ARC list if you post frequently! This makes it look like you frequently read and review books as well.
These are just some of the points, but I'm telling you—if I could make my own club or group of active bloggers, I'd look for people who actively blog. It's just one of the first steps onto having and maintaining your rep, and it helps in the future as well. This is like the opposite of how I keep my Instagram account going, I usually post every other day!
After a while, it becomes a routine, so I believe that everyone gets used to it eventually and seems like nature to actually go up and try to write your posts ASAP. It gets stressful sometimes, BUT IT'S WORTH IT, I TELL YOU.
What are your thoughts on posting daily? Do you do it, or leave a break day?