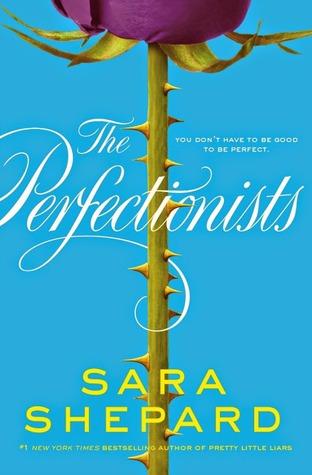 The Perfectionists (The Perfectionists #1),
by
Sara Shepard
Publication:
October 7, 2014, by HarperTeen
Genre:
Young Adult Fiction, Contemporary, Mystery, Romance
Pages:
336
Format:
Hardcover
Source:
Gifted
Rating:
From the author of the #1 New York Times bestselling series Pretty Little Liars comes a thrilling new novel about five perfect girls who are framed for a murder they didn't commit.




In Beacon Heights, Washington, five girls—Ava, Caitlin, Mackenzie, Julie, and Parker—know that you don't have to be good to be perfect. At first the girls think they have nothing in common, until they realize that they all hate Nolan Hotchkiss, who's done terrible things to each of them. They come up with the perfect way to kill him—a hypothetical murder, of course. It's just a joke...until Nolan turns up dead, in exactly the way they planned. Only, they didn't do it. And unless they find the real killer, their perfect lives will come crashing down around them.




From Sara Shepard, author of the #1 New York Times bestselling Pretty Little Liars series, comes another story of dark secrets, shocking twists, and what happens when five beautiful girls will do anything to hide the ugly truth.
My Thoughts:
Sara Shepard's novels have been with me since the start of my blogging career. No, for real. I started off reading PLL in 2013, and I couldn't look back or regret the decision I made to binge read them all and stay with the series until the sixteenth and final novel. Then came The Lying Game, which also shattered my heart into pieces because it was SO good. I was so excited to hear that Shepard would be releasing a new duology, which kind of gives me the feels that she's learned from her crazy mega-huge series.
Although, after reading, I must say that she hasn't learned from changing her concepts and subjects into something new for readers. As many other reviews have noted, this is basically an exact copy of Pretty Little Liars, although with new characters, a new setting and a new killer. But there's so many things that lie the same here, and it's what basically frustrated me since I didn't buy my own copy so that I could rave about something that was already written (AND FINISHED OFF WITH) in the past. I'll get to that later, but it's something I've wanted to let out since I finished reading.
"That was the bitch about school: No matter what happened, no matter who you got in a fight with, who broke up with you, or whether a teacher tried to molest you at his house, you still had to go to the same freaking classes every day. Face the same demons and humiliation. You couldn't run and hide, no matter how badly you wanted to." (Hardcover, page 222)
Now, after I had to give myself a refresher and look back onto who is who, and who did what, I think that I'm most likely able to give you a quick synopsis from my point of view. Here, we have five chicks who live in a rich town, go to a preppy school and such: Ava, Julie, Parker, Caitlin and Mackenzie. They all have different personalities and attributes, different hobbies that they're obsessed with. But of course, there's one thing that they all have in common: hating Nolan, a backstabbing popular guy who seemed to have ruined everyone's life in one way or another. They all planned to kill him, which was a joke, but then he ends up murdered the exact way that they planned. WHAT?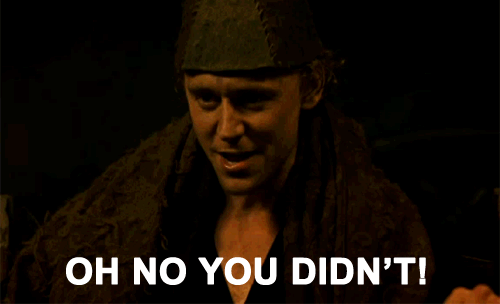 Nope, they didn't do it. At least, that's what Shepard is trying to get by at us readers. Maybe one of them did do it, but the clues are just so vague and nobody seems to be able to figure the majestic puzzle out. I have my suspects, and when you read this, you'll probably have yours since there are loads and loads of characters. HUNDREDS, THOUSANDS. *over-exaggerates* But really, there's too many and I had to find myself flipping back and forth because it's all first name-last name, times a hundred. Of course, there are also five protagonists and points-of-view, and that's a lot to take in as well. This is Shepard syndrome.
Ugh, so we're back here at stage one, and the negativity all rolled up together in this book like a burrito. THE COPYING. I deducted a whole star from my personal rating because it's a copy of PLL. If you look closely at the events, they're so similar. Protagonists hated the guy that they killed (like Aria, Emily, Spencer and Hanna hated Ali), a teacher is involved (EZRA?!), preppy school/rich kids (Rosewood. Period.), and tons of more examples that would take me a day to note since I'd have to go look back at it all. Honestly, if you don't enjoy remakes, then stay away. You'll probably hate this one if you're so against it.
"That had been close—too close. With the cops already onto them, one wrong move could be the end of everything they'd all worked so hard for—graduation, college, Juilliard. One wrong move and their perfect lives would be over." (Hardcover, page 198)
If you know me and my liking of concepts, you'll probably know that I adore mysteries and thrillers. One of the reasons why is because they're so relatable and they send chills down my spine. I found my heart skipping a beat out of fear occurring to me here frequently, and I will say that Shepard is a stellar author in every way, excluding choice of stylistic elements and such. She knows how to play with readers' minds and feelings, and that's what I look for in a great read.
Her stories are always fast-paced as well, if you can tell. There were SO MANY chapter cliffhangers that I just couldn't take it anymore and realized that I will have to complete this book in one sitting, which I proudly can admit that I did, without any issues related to the plot whatsoever. I stare at the book in my hands and I still feel the same way that I did while reading it a week and a half ago. *smiles to self*
As for the characters, Mackenzie and Ava were my favourites. Intelligent protagonists who know what they want and will work hard for it? Girls who make masterful awesome plans? They're my type of people, I tell you. Without them, the story probably would've gone nowhere since their personal struggles with friendships and their futures were such a large thing that was incorporated with this novel and made a difference in the mystery itself. I will give a huge YAY to Parker, Caitlin and Julie, though! (BEST SQUAD EVER.) Doesn't the title even sound so much better than PLL? THE PERFECTIONISTS. I'm a perfectionist, so I can totally relate, you know.
Romance was played hand in hand with the other things. Of course, it was also part of the romance since Nolan did have something to do with some of the girls, (I won't name who, though) but there were a few scattered relationships outside of the obvious that I wish can mend because I totally ship. AND WHAT WAS WITH MR. GRANGER?! THAT WAS FREAKY. And a little inappropriate? (Obviously, hah.)
So, the ending gave us something wonderful in our minds: hope. The police were actually involved in the investigation with everything, but I know that Shepard won't let the mystery be solved as quick and span in one novel. That's what we have for the second and final (I HOPE) book that will surely stun our minds. This already left us with suspense, and WE NEED ANSWERS TO SO MANY THINGS. I'm hoping that Shepard will take us on many blasts into the pasts next time in June (when The Good Girls comes around), and I'm ready for more thrill, mystery, and less PLL. Woot!
Are there any other authors who reuse the same concepts over and over again?