Goodreads: How It Has Changed/Helped My Life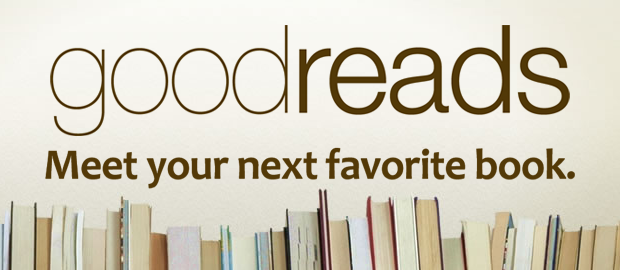 Back in December 2012, my dearest mommy discovered the wonderful world of Goodreads for me. She's always been so fond and proud of my blogging and reading (where I feel like I have my own personal manager for) and one day she showed me the app of the website and I signed up immediately. From there, there was no looking back. Goodreads helps me in so many ways: track what I'm reading and what I'd like to read, find new books to my TBR, meet new people, and post my reviews on.
So this is my current Goodreads profile (as of December 29, as I'm writing this early):
(Hello lucky bloggy friends who are shown on my profile, by the way!)
I feel so established when I look at my profile. All of the preteen and YA books that I've ever read are all established and programmed onto this gorgeous site/app, and it's my favourite website ever, as well as my blog and all of your sites, hehe.
I've always been thankful for the site, as I wouldn't be nowhere without it. I remember when the site had a minor issue back in the summer and the site was down—I felt like I couldn't survive. I NEEDED TO UPDATE, TO CHECK WHAT YOU WERE ALL READING. I guess after that, I realized my true love for it, haha.
For those of you who don't have an account (which you are NUTS for not having but I support you), everything's basic and you'll understand it all quick as a jiffy. You log in, you get to see what your friends are reading, you get to keep track of the books you've read, are currently reading, and want to read, you get to update your status on the page you're on and your thoughts, write reviews, join groups, share recommendations, and SO MUCH MORE. How could I forget about saying that you can also enter giveaways?!
Honestly; if you haven't added
me
onto your friends list,
DO IT NOW!
How has Goodreads helped you? What's your favourite thing
about it?