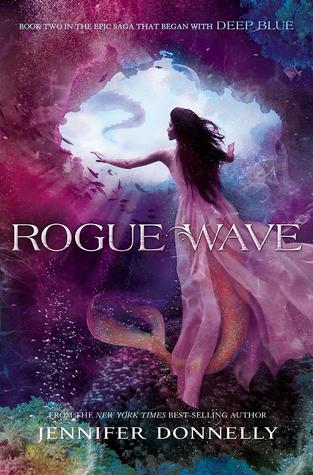 Rogue Wave (Waterfire Saga #2),
by
Jennifer Donnelly
Published On:
January 6, 2015, by Disney Press
Genre:
Young Adult Fiction, Fantasy, Mermaids
Pages:
320
Format:
Physical ARC
Source:
Publisher
Rating:
Serafina, Neela, Ling, Ava, Becca, and Astrid, six mermaids from realms scattered throughout the seas and freshwaters, were summoned by the leader of the river witches to learn an incredible truth: the mermaids are direct descendants of the Six Who Ruled-powerful mages who once governed the lost empire of Atlantis. The ancient evil that destroyed Atlantis is stirring again, and only the mermaids can defeat it. To do so, they need to find magical talismans that belonged to the Six.




Serafina believes her talisman was buried with an old shipwreck. While researching its location, she is almost discovered by a death rider patrol led by someone familiar. . . . The pain of seeing him turned traitor is devastating.




Neela travels to Matali to warn her parents of the grave threat facing their world. But they find her story outlandish; a sign that she needs to be confined to her chamber for rest and recovery. She escapes and travels to Kandina, where her talisman is in the possession of fearsome razormouth dragons.




As they hunt for their talismans, both Serafina and Neela find reserves of courage and cunning they didn't know they possessed. They face down danger and death, only to endure a game-changing betrayal, as shocking as a rogue wave.
*A review copy was provided by the publisher in exchange for an honest review. Thank you so much!*
After reading Deep Blue, the first novel in the Waterfire Saga, I felt like I was in some blur. In a good blur, by the way. I was just so happy and surprised to have found the perfect mermaid series for me. At the same time, I was hoping and praying that that the sequel; this book, would be just as good. Thank 'gods' it was. (Did you see what I did there? *winks* My mermaid vocabulary sure is expanding now, hehe.)
I feel like this review is going to be so difficult to write, mainly because
this book was just so good.
I'm sitting here, after 297 pages, aching and longing for more. Donnelly just shot us with a huge cliffhanger and I can't get over it. Fuck, but that's the amazingness of books. Now I've got to wait a whole other year to find out what's going to happen next. And then, watch the same time happen all over again. Book-writing is a freaking cycle, people.
Mermaids are the 'sickest' creatures out there. I'd totally like to be one.
I feel like I have such a large amount of respect to these creatures. If you think I'm going nuts here, you just don't understand. I love Serafina, I love Neela, I love EVERYONE in this book. Although I am giving it the same rating as the first book, there were improvements in some cases, as the characters and info-dumping took a different stand.
You know how everyone always says that sequels are like the mission books of a trilogy or series? Like in Divergent, Insurgent was were all of the rebellion and sad things happened. But the authors always suspect that you now know the main plot, and it's time to get into the action. In this book, Serafina and the other 5 girls now know their roles, and they're all off to find the talismans that belonged to the Six Who Ruled. I guess you can say that they all took their own strands, and throughout the book, we don't find much about Becca, Astrid and Ava, but more of Sera and Neela as they're overcoming challenges that they certainly weren't used to in the first book.
Now, there was so much action here that my heart pounded and I didn't know what to think half of the time. The Death-Riders took a stand and there was a huge plot twist in the middle of the book between both girls and mystery characters, and there even was a ghost. Something happened during every chapter and it was action-packed and just about perfect.
The plot was pretty awesome from the first page. As I saw that there was a glossary at the back of the book this time around (I was dumb with the first book and never even noticed until later), I seemed to get everything and Donnelly was great with giving us a mini-recap at the beginning so we got a clean picture in our minds.
Everything was new, and at the same time, there was a large continuation. But there was so much depth, and I actually loved it. So much was happening that I can barely think of it all in my mind.
Have I ever mentioned how much I love this setting? I think of The Little Mermaid and Atlantis all of the time. It's so awesome how Donnelly uses the real world and relates known locations to those in the story. It's like it's possible to picture humans on land and all of the mer-people underneath us, in their own little cocoons.
I have a theory of what's going to happen in the next book. So you better get ready for it: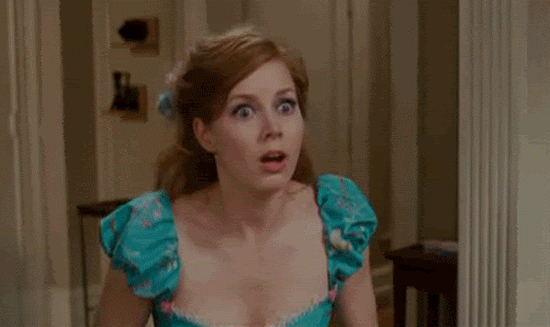 IT'S NOT POSITIVE. YOU SHOULDN'T BE THINKING ABOUT UNICORNS AND MERMAIDS AND HAPPY THINGS.
My theory is… Someone will die in the next book. It just has to be. There were so many mind-blowing shocking moments in this book where we all expected for it to happen, but I guess Serafina was carrying a bag of four leaf clovers in her… pocket? Bra pocket? Tail? Anyways, it's bound to happen. And really, we should keep gear for a sacrifice anytime soon. I just don't want it to happen…
Serafina was kick-ass, more than she ever was. She's a rebel, independent, and doesn't give a shit about anyone who thinks poop about her. She's like a gothic Ariel, but ten times more awesome. If she was a Disney Princess (which Disney-Hyperion should definitely keep in mind of) I'd worship her to the highest standards. And so would tiny little screaming girls. Ah, never mind, let's not get the movie idea in our minds.
Also, how can we forget about Neela? This chick took badass to a whole other level.
AND WHAT AWESOME FIGHTING SKILLS DOES SHE HAVE.
Who would've thought?
AND THERE WERE MONSTERS, PEOPLE. There were like three monster appearances throughout this book, and I literally freaked out of happiness. We needed this, and we needed more fantasy. Without the monsters, this would've seemed like a simplistic mermaid story. The monsters added the bijazzzzzz.
So—what was missing from the perfect five-star rating? ROMANCE, PEOPLE. Okay, so I've always been a stronger shipper of Serafina and Mahdi. He makes me sweat hot chocolate because he's just so smoking. And we only got a tiny appearance of him together with Sera in this book. :( BUT THAT SCENE, THOUGH.
"Oh, Mahdi," Sera whispered. "I've loved you since the day I met you. Really met you. In the garden." He smiled. "When you were listening to a conch and knocked the sea fan down to get my attention." "What? I didn't knock it down! It fell!" "Uh-huh. Sure it did." "Mahdi!" she protested. And then she leaned over and kissed him. Slowly and sweetly.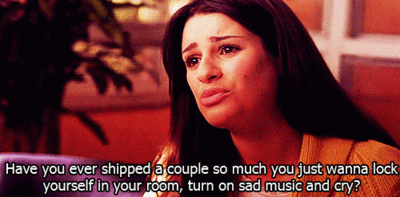 I've had a fantastic two hours with this book, and now it's all over. The sequel to this gorgeous Waterfire Saga was heart-pounding and racing. I'm still lost without words because it was just intact with my mind. I can't wait for the rest of the world to read this.