Dance of Shadows (Dance of Shadows #1),
by
Yelena Black
Published On:
February 12, 2013, by Bloomsbury USA
Genre:
Young Adult Fiction, Contemporary, Romance, Fantasy
Pages:
469
Format:
Hardcover
Source:
Borrowed
Rating:
½
Dancing with someone is an act of trust. Elegant and intimate; you're close enough to kiss, close enough to feel your partner's heartbeat. But for Vanessa, dance is deadly–and she must be very careful who she trusts . . .




Vanessa Adler attends an elite ballet school – the same one her older sister, Margaret, attended before she disappeared. Vanessa feels she can never live up to her sister's shining reputation. But Vanessa, with her glorious red hair and fair skin, has a kind of power when she dances–she loses herself in the music, breathes different air, and the world around her turns to flames…




Soon she attracts the attention of three men: gorgeous Zep, mysterious Justin, and the great, enigmatic choreographer Josef Zhalkovsky. When Josef asks Vanessa to dance the lead in the Firebird, she has little idea of the danger that lies ahead – and the burning forces about to be unleashed…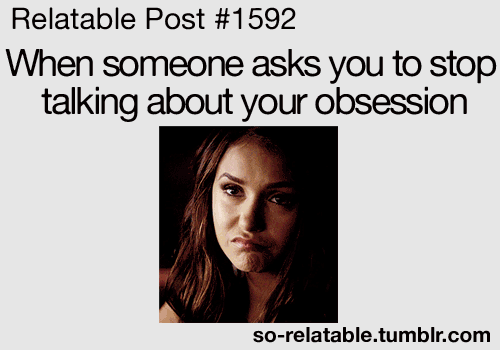 Weird as I am, I have an obsession with ballet-related books. And I'm proud, PEOPLE. Dance of Shadows was absolutely fantastic, and I NEED THE SEQUEL as soon as possible. Bloomsbury, I suggest that you send me an ARC way in advance, or you'll be seeing many rants sent to your office. *chuckles*
Again, as I usually state in my reviews, I expected worse. Okay okay, the reviews on this were mostly positive and happy and all, but something in my guts urged me to not expect good stuff. Hey—at least I was surprised.
First, can we just take a look at this gorgeous cover first? I'm still tearing up of its beauty. And another amazing thing is that it really goes with the title and the book and its concept. It all fit together, like a puzzle. As you think about it and how the book went on with my liking, this deserves an Oscar for excellence.
People, if I honestly knew that this book came out sooner, I WOULD'VE FOUND OUT ABOUT ITS BEAUTY SOONER AS WELL. For that matter, I'm providing all of my viewers with a free copy of this book… If I won the lottery. The plot was perfect, and the romance was so gorgeous. I was like on a vacation getaway to my favourite place in the world while reading—
bookish paradise.
I always feel like those ballet-dance books are so
deep.
Like, the protagonists and characters are usually broken to the bone, unable to deal with much thoughts and situations, and dancing is their only way out of it. It's basically like me with reading—except I'm not that lost and broken as Vanessa, our protagonist here, was. How would you feel if your sister was lost and abandoned somewhere and there's no sign of her when you reach the stage of going to the place where she was last seen?
My theory is that it has something to do with paranormalcy and a lot of the figurative things that were mentioned throughout the book. Maybe it also has to do with Vanessa's love interest, Zep, since he was kind of creepy and absurd. But first, you don't even know what this is half about.
The Firebird dance? New York Ballet Academy? Sure, you've never heard of these things. I'm actually not even sure if they exist in reality. Per se, Vanessa has always had a connection to dancing, but her parents don't know if it's the right decision for her to keep on going with her dreams as her older sister, Margaret, flew from that passion and disappeared into the unknown world that's out there. As Vanessa would like to search for her sister and as she thinks that she's still somewhere in New York, she applies to join an elite ballet academy where rivalry is key and jealousy and weird things are all around her. She gets in, and finds that the world that she's now joined in with—jealousy and dancing isn't as easy as it looks. And then she gets the lead role for the Firebird, a dance that may attract things other than people's attention… but mysterious powers.
This was easily one of the most absurd books that I've read to date. I mean, adding paranormal things mixed in with dancing? It didn't sound like a very strong idea in my opinion, but it was just so devouring from the minute I stepped into this dancer world. It was so strong and gave me the chills at the end of every chapter. There were so many eye-widening moments and plot twists.
Not to gush too much or anything, but this story was magnificent, nothing else said. I loved the whole plot, from beginning to end, and as well as the characters. It did have a mix of some Gossip Girl and Private, in it, but picture magic and possession into that as well. Stir that in, and there you'll have this book. Make sure to add in some shadows as well. And of course, some screams and goosebumps.
Is it weird to say that I have a fetish for some book concepts? Like take for example, psychological thrillers. Damn, I've been reading a ton of those recently and I just can't have enough. And then there are those ballerina ones, like Bunheads. I guess I just love to read from a professional and dedicated dancer's point of view—reading how much dancing means to them and how they feel when they're able to do such a thing. Their flexibility also gets me a teensy bit envious at times, too. But really, it's so easy to picture the dances that they do and how majestic they probably look when they're doing their most favourite thing in the world. And the author added a perfect great deal of paranormal and supernatural things in to kick this out of the truest-contemporary genre.
You say that you don't like these kinds of books?
GET OUT. Okay, not literally, but really you should. This was a fantastic read.
So over here, we had a kick-ass protagonist who really didn't need no man named Vanessa. First things first—she's the realest. She dropped things and let the whole world feel it, she let them feel it. (Okay, she's fancy as well.) Even though she did see some sparks between herself and Zep, it's not like she ran after him and licked his ass. Instead, he did that to her and it was creepy.
From the moment we met Zep, I thought he was a creeper and that something was wrong with him. Turns out, my theory sure was correct but Vanessa didn't realize it, instead Justin had to let her know. I'm sorry, but Justin's the good guy here and I fell for him, instead of Zep. Justin was like the caregiver, the guy who watched out for the girl he loved from the start. Did Zep really care? He was a loser and a fake. I just hope that they won't together in the sequel or else my mind will rip apart. He was the reason why I deducted a .5 from the rating. I couldn't stand him and his ugliness.
The romance? It was all nasty and gross as well. LIKE MY SHIP HASN'T GONE OFF YET AND I'M HOPING THAT VANESSA WILL REALIZE IT AND MAKE IT HAPPEN. Am I the only one who sees "Jusnessa" happening in the nearby future? Puhleeze?
I'm punching myself as I'm seeing all of these negative reviews all over the place—because it's just not meant to happen. The cover's gorgeous, the protagonist and her voice is perfect, the plot was unravelling and heartbreaking, and there were thousands of plot twists. WHY ART THOU SO RUDE? I WANT MORRREEE.
The Edge of Nowhere (Saratoga Woods #1),
by
Elizabeth George
Published On:
September 4, 2012, by Viking Juvenile
Genre:
Young Adult Fiction, Contemporary, Paranormal
Pages:
448
Format:
Hardcover
Source:
Borrowed
Rating:
½
The first young adult book by a #1 New York Times bestselling author




Whidbey Island may be only a ferry ride from Seattle, but it's a world apart. When Becca King arrives there, she doesn't suspect the island will become her home for the next four years. Put at risk by her ability to hear "whispers"--the thoughts of others--Becca is on the run from her stepfather, whose criminal activities she has discovered. Stranded and alone, Becca is soon befriended by Derric, a Ugandon orphan adopted by a local family; Seth, a kindhearted musician and high school dropout; Debbie, a recovering alcoholic who takes her in; and Diana, with whom Becca shares a mysterious psychic connection.




This compelling coming-of-age story, the first of an ongoing sequence of books set on Whidbey Island, has elements of mystery, the paranormal, and romance. Elizabeth George, bestselling author of the Inspector Lynley crime novels, brings her elegant style, intricate plotting, incisive characterization, and top-notch storytelling to her first book for teens.
To be honest, I've been spying on this book for a millennium. Okay, it sure feels like it, especially since I've always hesitated to pick it up. Psychological thrillers are my favourite kind, and I'm always looking for another one. The Edge of Nowhere could've been better, by the way, but it was enjoyable for a night.
For the longest time, I've been hearing about Elizabeth George and her popular novels, but I actually never knew that this was her first in the YA genre. It was pleasing. The concept was a little absurd for something normal, but do keep in mind that there was a bunch of paranormal factors in the mix—like missing people and powers and stuff.
Yeah, so I really am into these kinds of books. The concept was certainly like one of those that you'd find in a thriller movie made by Stephen King. The plot was very done well. And it all began in a simple matter
where the main character was shipped off, abused and left in an unknown island in the middle of nowhere where her mother expects her to adapt to and live and find a home.
Yeah, it's that weird.
Becca King changed her name and her home after running away from home pushed away from her mother after hearing 'whispers' in her head of the unknown others around her. Bec is soon adopted by another family—and will live in their motel and work for her room. Then, she meet Seth and Derric, two guys who literally change her life forever.
Was this a love triangle? Hmm… I guess you could say so but the sparks weren't always there as conflict as a major fact here most of the time. The romance was a little sucky in my opinion as I didn't really like the love and stuff. Derric didn't appeal so much to me, both as a character and as a love interest. Bec did love him, and he loved her, but his story was cliche and made to be with Bec's situation. Sure, they had to understand each other, but it seemed like their situations were put in for a purpose and it didn't happen naturally.
The story first began with a boom. For Bec, it was a pretty live-changing moment when she discovered her stepfather's criminal acts.
I would've been broken and totally all over the place.
Bec took everything seriously. From her name Hannah, she changed it without a problem or act. She was like a spy and understood the plan. She EVEN slept in a doghouse one day!
Although the book was long as in pages, it felt very fast as the story went by. It sure was fast-paced and I was really interested for most of the time. It went by fast, and I was captivated by the first page.
I do have to say that the characters are what brought this book down. Bec, Debbie, Derric, and Seth were all… Meh. I guess I can say that I had trouble relating to them? As a protagonist, I can say that Bec could've been more into the story and happy. But she seemed to let her paranormal thoughts get to her I guess.
Hey—even though I've given this a 3.5 rating, it wasn't the best thing ever. I can't seem to put my thoughts into words as I've been holding this review off from writing. My thoughts are splattered and as time goes by, I'm moving everything away. The Edge of Nowhere was a great paranormal read that sure gave me some shivers here and there.