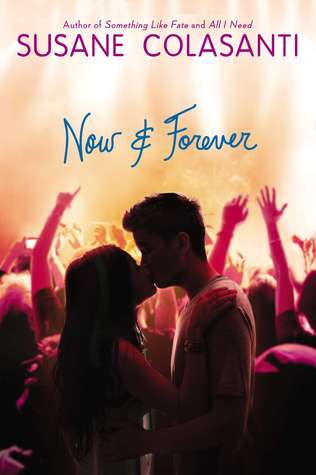 Now and Forever,
by Susane Colasanti
Genre: Young Adult Fiction, Contemporary, Romance, Chick-lit
Rating: 4.5/5 stars
Publication: May 20, 2014, by Viking Juvenile
Format: Hardcover Edition (borrowed)
Goodreads Summary:
What if your boyfriend was the world's biggest rockstar?
Sterling is crazy in love with Ethan. Not only is he the sweetest boy she's ever met, but he's an incredibly talented guitarist, singer, and songwriter. And since forever, he's believed he has what it takes to be a star.
When Ethan becomes an overnight sensation, he's thrown head-first into the glam world of celebrity-and so is Sterling. Before she knows it, she's attending red-carpet premieres, getting free designer clothes, and flying around the country to attend Ethan's monumental sold-out concerts.
It's a dream come true...but whose dream is Sterling living? And what do you do when "forever" comes to an end?
Review:
This book is it. I normally rarely say that when reviewing a book, but I'm so happy with how this one turned out, and I am super-duperly impressed. But of course, that always comes from Susane's writing. No surprise there.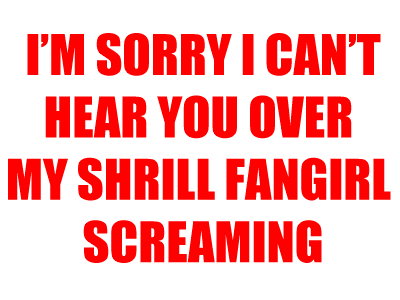 In a few ways, this book reminded me of Gayle Forman's If I Stay, but in a less emotional-way and form. That book was all about the loss, grief and sadness, but here we had anger, kick-assness and characters who knew that they deserved better. Cough cough, Sterling.
I was in a glass case of emotion for so much of the book. Here we have Ethan and Sterling, two people who are in love. Ethan is a singer slash rockstar who's beginning to get famous by the second—and as soon as he really hits "the rockstar mark," Sterling, his girlfriend, finds that she's being dragged into Ethan's new life with him. Fame, fortune and business, Ethan is finally getting everything that he's ever wanted. As Ethan's away for tours and concerts all around the nation, Sterling is missing him too much and finds that there's no time for "them" anymore. But in a way, everyone now knows her as the world's biggest rockstar's girlfriend, and people are asking for autographs when they see her in grocery stores. Why does she have to live Ethan's life when he doesn't even care about hers?
I felt like I was on a roller coaster ride during the whole time I was reading this book.
I started off feeling so excited and happy and excitedly crazy about their relationship. THEY WERE SO CUTE I WANTED TO DIE ASDFGHIKL EEEEE.
I must admit that I was a little bit bored at the start, but I guess I must've been ready and waiting for the action between them from the start since I already had a feeling that I knew what was going to happen.
But as the story evolved and unfolded, I found myself not being able to put the book down. The characters were rough, but special and touching. Susane made the story sound so real and I got tears in my eyes from happiness or from sadness in the end.
ETHAN YOU BROKE MY HEART IN THE END, YOU SELFISH LOSER. Ugh. But I guess it was okay to say that Susane did that on purpose and that was the way the story was supposed to flow? At least that's what I'm thinking from my contradictions and thoughts in that crazy fangirling mind of mine. I did love him in the beginning, I really did, but I found that the author took his stupidity a little too far and ugh. I was broken by the end and felt like a depressed pig.
Sterling was a fantastic protagonist. She didn't really deserve Ethan, but she was happy with him in the beginning. I guess after reading Adam & Mia's story and now Ethan & Sterling's, being a rockstar's girlfriend really isn't the best thing after all. But Adam and Mia are my top ship, my number one OTP forever and always, now and forever.
What was the teensy things that this story was lacking? A better Ethan, and more feelings. I WANTED TO BE EVEN MORE DEPRESSED WITH THIS STORY. I wanted the darkness to be taken to the max.