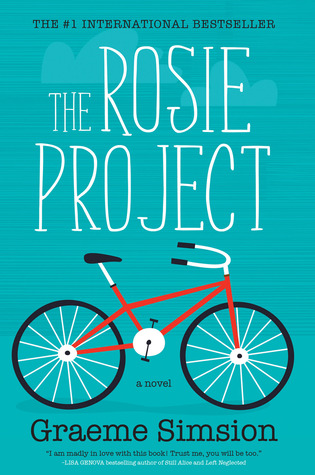 The Rosie Project (Don Tillman #1), by Graeme Simsion

Genre: Adult Fiction, Contemporary, Romance, Chick-lit

Rating: 3.5/5 stars

Publication: May 21, 2013, by HarperCollins

Format: Paperback Edition (borrowed)
Narrator Don Tillman 39, Melbourne genetics prof and Gregory Peck lookalike, sets a 16-page questionnaire The Wife Project to find a non-smoker, non-drinker ideal match. But Rosie and her Father Project supersede. The spontaneous always-late smoker-drinker wants to find her biological father. She resets his clock, throws off his schedule, and turns his life topsy-turvy.
Review:
"I asked you here tonight because when you realise you want to spend the rest of your life with somebody, you want the rest of your life to start as soon as possible.
The Rosie Project has been on my mind since the wild bookworms have began to fangirl and scream over this gorgeous hilarious story in the POV of a Gregory Peck lookalike who is also a genetic obsessed dude who has barely no experience with love or even kissing. And he's 39.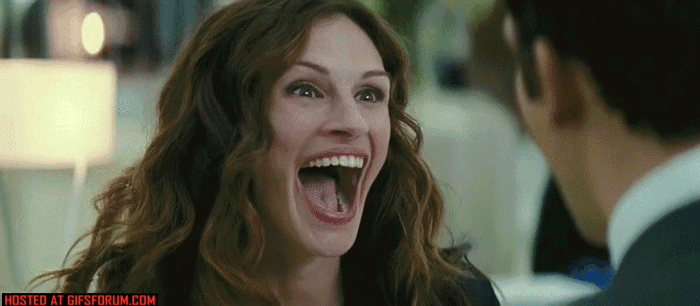 Every time I go to the bookstore, this book is featured somewhere. And I always see at least 2 people holding it, standing in the line, or looking at other books. It's pretty funny if you ask me. And now when I've finally gotten to read it, I must say that I totally understand the craze and the raving over this hilarious cutesy story that will stun millions of other readers to come. It is chick-lit excellence, if you ask me.
In many ways, this story was cliche and not for me. I used to be the type who'd enjoy every kind and sort of chick-lit, but I feel like this time around, I gladly chose to read this to see what everyone was talking about. And now that there's movie news on the way, the buzz will probably grow 1o thousand times more. It's been probably a matter of a year and a half and everyone's talking and being obsessed with Don Tillman.
Don Tillman is your average "nerdy" 39 year old guy, except he's single and not really interested in love, romance and all of those glitzy things until he meets Rosie. In ways, she changes him for good ways and for bad, but inside, there's something that he still doesn't understand and that thing and feeling could effect their whole relationship as a whole. He tries to find love, but in ways, it's super duperly difficult for him. And the way he meets Rosie? Through the Wife Project he came up with.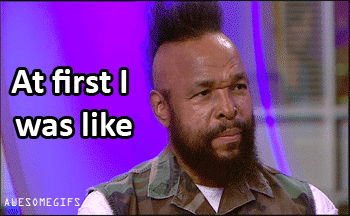 Hard to admit, I rarely laugh out loud in books. It's difficult for me! But then when there's a story that's has a strong sense of humour, I let the laughing come out. This book was supposed to be funny—at least I hope so. Mr. Don Tillman is now one of the strongest and wisest male protagonists in modern day. He has a quirky personality and he fit Rosie like two peas in a pod.
The Rosie Project was cliche, but unique at the same time. Maybe it's because I don't read many adult books? Surely, there's a lot of readers who feel the same way as me or they wouldn't have given the book a 5 star rating.
But at the same time, look at my 3.5 star rating. Something's wrong, aren't I right? Although the sequel has now released and the buzz has begun all over again, I'm not quite sure if I'll go on and read the sequel, because I have a feeling in my guts that we'll get a replay and things will brighten up and change a teensy bit. Other than that, we'll have a weird Don and a crazy Rosie, trying to find romance and love in their lives together.
The plot wasn't as great as I've heard it was for others. There weren't those moments when I went "aww" or "omg this is adorable" or anything like that. It was a cute read, but the characters didn't classify as "cute" together for me. Where were the sparks when this was supposed to be a romance novel? That's why I chose to read the novel, for the sparks and fireworks! But sadly, I didn't get any of that—nada.
"Humans often fail to see what is close to them and obvious to others."
Surprisingly, this story had a very deep message behind it and actually went through a variety of subjects in the about 400-pages. Surprisingly, it made me happy. It got me giggling, and I enjoyed it as a Friday night read.
Don was hilarious and the joker, but of course at the same time he had his own personal demons wearing him down. His life wasn't everything he thought it'd become. He was lonely, and depressed. His sister died and his parents' love died down when he really needed it most. I felt like he deserved a million hugs. But he got all of that from Rosie, thankfully.
Rosie was very similar, in many ways. Her outside personality seemed full and happy and wild, but on the inside, she was sad as well. There were a lot of influences who were pushing her down.
Don and Rosie could've been better together, if the author decided to add more sparks and cute moments. More moments where they could've talked about their lives. In NYC, they went around like tourists–why not make them like a couple getting married? Why no gorgeous conversations? There were a few, but not enough for me to classify this as one of modern times' best romance couples. They're on their way, but not really close to Darcy and Elizabeth.
The Rosie Project was cute and special. It showed me visions of adult romance that I've never went through before! I'm so glad that I've given it a chance and it fairly impressed me.