This Week's Headlines:
Hello, hello! First of all, I just wanted to wish all of my American friends (and others) a Happy Thanksgiving (or a belated one)! I'm thankful for all of you!
ASDFGHIKLASDFGHIKL. Before I spread my fantastic book news, lemme talk about my week here. I'm so excited to say that I have an interview with a fellow author friend of mine coming up on Monday with a review of her debut novel! (I won't be spreading anything else, hehe.) I've always dreamt of interviewing an author!
What else? Hm. I really feel like I need to head to the theatres as soon as possible because there's so many films that I'm so excited to see!
Fury, Gone Girl, UGH!
Time is just the inapplicable thing that ruins it all, haha.
My Book Haul:
No physical copies this week, but that totally doesn't stop me from freaking out and squealing to the max! (Click on covers for Goodreads links)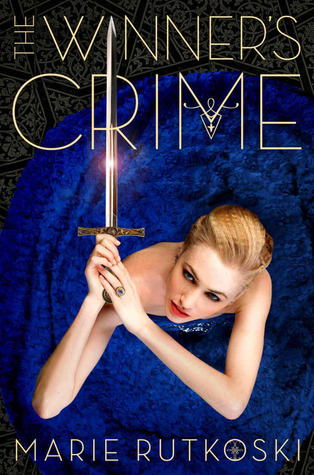 I AM SO HAPPY TO SAY THAT I'VE BEEN GRANTED A COPY OF THIS GORGEOUS PRETTY! *squeals and cries* After reading
The Winner's Curse,
I was so obsessed and I've been agonizingly waiting for this gorgeous sequel. And then the cover was released, and I cried even more!
So this is another one that I've heard many great things about, and mostly about its fantastic writing and captivation. I'm always looking for unique contemporaries, and I feel like this is it.
Thank you so much Text Publishing and Bloomsbury Publishing for these copies!
What are your newest additions this week? Have you read these two?