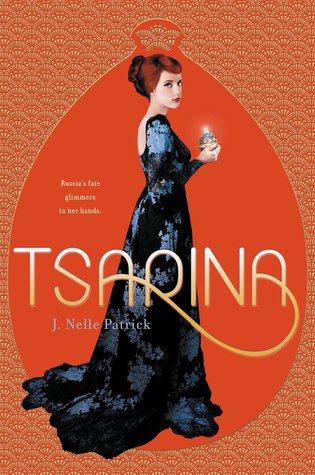 Tsarina,
by J. Nelle Patrick
Genre: Young Adult Fiction, Historical-Fiction, Romance, Adventure
Rating: 2/5 stars
Publication: February 27, 2014, by Razorbill
Format: Hardcover Edition (borrowed)
Goodreads Summary: Natalya knows a secret.

A magical Faberge egg glows within the walls of Russia's Winter Palace.

It holds a power rooted in the land and stolen from the mystics.

A power that promises a life of love for her and Alexei Romanov.

Power, that, in the right hands, can save her way of life. But it's not in the right hands.
Review:
"Saint Petersburg was a city of illusions. There were the little ones, the sorts of illusions that most people would simply call lies: The couples dressed in finery, invited into fancy shops only to quietly slip jewellery and silver spoons into their pockets."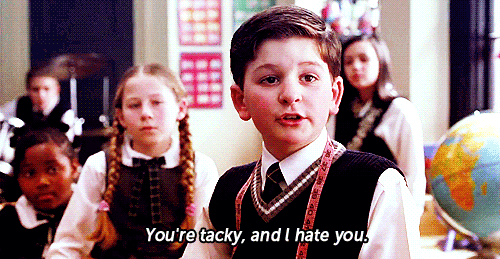 As you may have known, I hate historical fiction. There were only a few rare times where I actually did enjoy a book that fell under that genre, and the only one that I can think of is A Mad Wicked Folly. Darn, I ADORED THAT BOOK. *giggles* What I do have to say about Tsarina is that it did show a bright point of view of a dark period in Russia, a period where the Romanovs did live in. This was a book that mixed with fiction and fantasy, and it basically circled around the idea of a magical egg.
Yeah, a magical egg. Now although that totally sounds majonkers, it kind of made sense at the right time. The fantasy aspect of this whole book made sense and worked out well. What I had a problem with is how the author captivated us with the concept. What was the real point of this book? I don't know. But what definitely makes sense in this situation is that there's a mystery and the egg is captured which holds romance and love for Natalya and Alexei for the rest of their lives.
What next? Not much. This was a story with about 300 pages that just revolved around that egg. Now I guess I understand why so many people enjoyed it and gave it 5 star ratings, But I knew it from the beginning that I wouldn't fall for this massacre. I skimmed through the ending because I just had enough of this sadness after 2 hours.
The perks and the positives that this book had was that the characters seemed real and for once, their love had passion and was bittersweet. Alexei was absolutely adorable, as he was in other books I read that dealt with his family, and Natalya was kick-ass and they suited each other perfectly. The whole book itself was posh and smart, at times.
"But mostly I was jealous of how easy it was for you and Alexei. It was like you didn't even mean to be in love, you just were. I grew taller, my hair grew longer, my French grew better—well, a little better, anyhow—and you and Alexei grew more and more in love."
Aw. Instalove? Does that even exist in Russia? xD
The rest of the book went downhill, fast, and I lost contact with its excellence that it somehow got going. I really don't know why I kept going with this book, especially since I really got annoyed by the end. It probably was because of the gorgeous setting of Russia. *sings Moscow in head*