-Top Ten Tuesday is a weekly bookish meme where readers exchange their opinions
Top Ten Books on My Winter TBR
I honestly hate doing these TTT posts, mainly because I always disappoint myself when coming to the end of the season. I then realize that I've barely gotten to a few of the ones that I promised myself that I'd read for the autumn. Anywho... Let's just do this and I'll end up hoping that I'll be pleased. Hmm.
Wolfsbane, by Andrea Cremer (click on the cover for the Goodreads page!)
*sighs* I read the first book, Nightshade, in FEBRUARY. Almost a year ago. *dies* I can't believe that this one and the last book in the trilogy have been sitting in my bookshelf for that long. I LOVED THE FIRST BOOK.
2. Sky on Fire, by Emmy Laybourne
This is another one that I've been eagerly wanting to read since I also read it in February. Monument 14 was actually one of the best books that I've read this year, and Emmy Laybourne performed true dystopia excellence. I also have the third and final novel, Savage Drift from the library!
3. Crewel, by Gennifer Albin
I received this last year as a gift for Christmas, since I wanted it so badly and would throw a fit (okay, not literally) if I didn't get it. And now, it's just sitting in my shelf. I LOVE DYSTOPIAS, AND I ALWAYS NEED MORE DYSTOPIAN.
4. White Space, by Ilsa J. Bick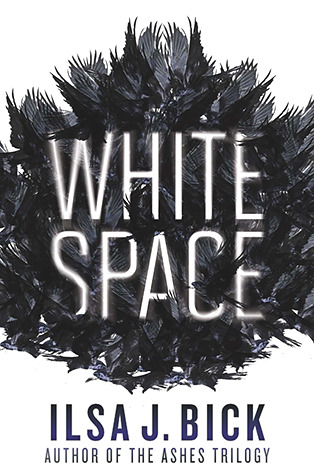 Matrix? I'M IN. Honestly, I've been searching for something science-fiction with a unique premise that doesn't have to do with saving the world. And I feel like I've got this right before my hands. Plus, this book is huge which is another goodie. :)
5. House of Ivy & Sorrow, by Natalie Whipple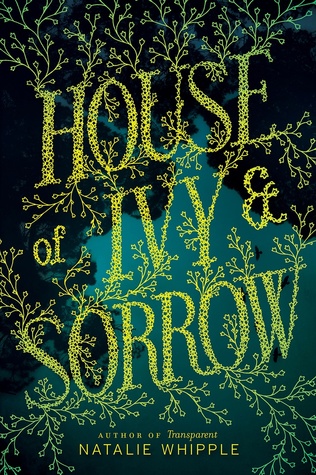 This book actually is getting a lot of low ratings, but I'm staying confident. I've never given Natalie's books a try, so I'm ready to begin with this one. In fact, I was ready a long time ago. I know I don't have to repeat it, you already know my lame excuse. xD
6. Dark Metropolis, by Jaclyn Dolamore
I've gotten an eARC of this pretty around the time when it was released and then I heard amazing things on how it's the next The Walking Dead. I WANT TO BE PART OF THE CLUB.
7. Emergent, by Rachel Cohn
I know I'm getting to this one, obviously. Beta was fantastic and everything I was looking for from when I read the summary. No surprise that this will be another hit and a gorgeous event that will bring me to tears.
8. Beware the Wild, by Natalie C. Parker
Something about this book's title has been intriguing me from the beginning. I really don't know why I want to read this so badly, haha. Fantasy is probably the new "thing" for me.
9. Minders, by Michele Jaffe
I got this one from the library and the fact that its premise is so questioned and answered makes me so captivated. I just love the fact that it's getting me excited, LOL.
10. Avalon, by Mindee Arnett
I just love the fact that I'm fangirling about dystopias and science-fiction through every book here, haha. Okay, the second book is coming out soon, and there's so much buzz on how this book can easily be the best and most popular read of 2014. So why me, Michelle, why am I just sitting here like a lame loser watching all of you fangirl? *shoots self*
What are the books you must read this coming winter?