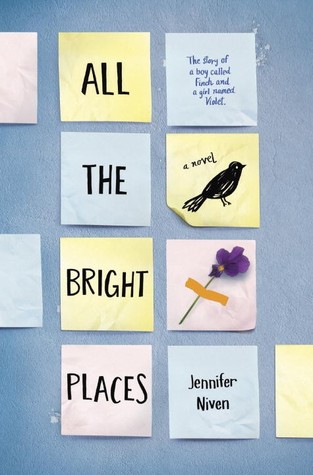 All the Bright Places,
by
Jennifer Niven
Publication:
January 6, 2015, by Knopf
Genre:
Young Adult Fiction, Contemporary, Romance, Mental Illness
Pages:
388
Format:
Hardcover
Source:
Purchased
Rating:
The Fault in Our Stars meets Eleanor and Park in this exhilarating and heart-wrenching love story about a girl who learns to live from a boy who intends to die.




Soon to be a major motion picture starring Elle Fanning!

Theodore Finch is fascinated by death, and he constantly thinks of ways he might kill himself. But each time, something good, no matter how small, stops him.

Violet Markey lives for the future, counting the days until graduation, when she can escape her Indiana town and her aching grief in the wake of her sister's recent death.

When Finch and Violet meet on the ledge of the bell tower at school, it's unclear who saves whom. And when they pair up on a project to discover the "natural wonders" of their state, both Finch and Violet make more important discoveries: It's only with Violet that Finch can be himself—a weird, funny, live-out-loud guy who's not such a freak after all. And it's only with Finch that Violet can forget to count away the days and start living them. But as Violet's world grows, Finch's begins to shrink.

This is an intense, gripping novel perfect for fans of Jay Asher, Rainbow Rowell, John Green, Gayle Forman, and Jenny Downham from a talented new voice in YA, Jennifer Niven.
WHERE DO I EVEN BEGIN? WHERE CAN I BEGIN FANGIRLING? WHERE WILL I BEGIN TELLING YOU ABOUT ME BAWLING LAST NIGHT?
If you would like to hear about one of the best reading experiences where I
wandered
into a magnificent world, then join me here, because I'm telling you (I'm SCREAMING TO YOU) that
All the Bright Places
changed my life. I am now a person who I actually never wasn't, and Jennifer Niven has transformed me and I'm lost without words as the experience was remarkable.
I want to rub it into all of your faces that this is my book, alright?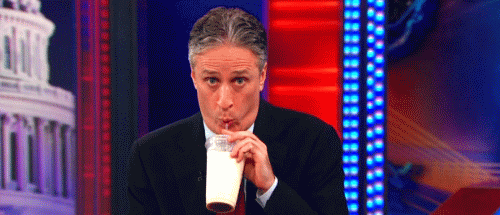 You know, I get envious when I'm not part of the fandom of a particular book that has changed everyone's lives and their hearts have really begun pumping like a hummingbird's. I've heard about this gorgeous beauty since mid-last year, and all of the crazy-ARC reviewers were going crazy. The hype was real, everyone, and I couldn't wait to be part of it. So then when this was released, I bought it right away and since then, it was sitting in my book shelf, waiting. I was so stupid for not picking it up earlier, as its pages definitely deserved tons of love from the start. "Finch and Violet, OMG" is what I've been hearing since the start, and now I know what has caused me to ache and have to read it.
Also, comparing it to John Green is the most brilliant comparison one can possibly make. If John Green hasn't read this already, then I'm literally in tears. This is exactly his kind of book, and something that he would've written. His wit, the romance, EVERYTHING was so "him," but of course this was original and beautiful in its own perfect way. Also, it was perfect as Eleanor and Park as well, and the romance was so deep and special just like it. Summary-writers sure know how to captivate readers into picking up the book, hm?
"Is today the day? And if not today—when? I am asking myself this now as I stand on a narrow ledge six stories above the ground. I'm so high up, I'm practically part of the sky."
The funny (but thing that led me into knowing that I will adore this book) was that
I found a gorgeous quote on the FIRST PAGE.
That proves total love-at-first-sight with me, and it rarely happens. And actually, if you see the amount of quotes that I've found in this book, you'd probably pass out because I've found this so inspirational (not that I'd want to follow Finch's suicidal thoughts) and like a guide into being a teenager and living freely, which was so encouraged throughout the whole story. DOESN'T THAT PROVE THAT I'M A MAD READER?
I will not ever say
that the plot was simple.
It wasn't—it was complex, and you'll have to have a heart for these types of books to actually understand and feel the emotions. And before I go on any longer, let me just say that
I ended up crying to my fullest extent, bawling, sobbing, laughing and snickering throughout.
No book has
EVER. EVER, left me with those kinds of emotions.
And I can tell you that
The Fault in Our Stars
was originally the book that I cried the most in, but this one has taken the new throne, after
3 years.
I LOVE TO CRY WHEN READING SINCE THAT TELLS ME THAT THE FEELINGS ARE REAL.
This all begins (a beautiful legacy) when Finch is standing on the ledge of his bell tower at his high school. This is yet another one of his suicide attempts, and he's 5/10 percent likely to jump (or even fall out). Once he's gathering his thoughts and he feels like he's about to do it, he sees that there's another girl on the other side of the tower, about to jump as well. She saves him, and they both end up getting off and leaving. Little do they know that
after that encounter, their lives will change forever.
Finch immediately cannot believe how Violet is someone so much like him, who feels the same things after her older sister, Eleanor, died in a car crash, with Violet right by her side in the passenger seat. Finch is extremely depressed and is noted that he may be bipolar, where his family doesn't understand him and since his parents are newly divorced. Once they get assigned a Geography project to see the wanders and sights of Indiana where they live, Finch immediately wants to work with Violet, and so they head off, visiting places that they take memories from, leaving some things behind as well.
Still after 12 hours, I feel like I'm at a funeral. Yeah, there's no more tears, but now all of the depressing thoughts and me thinking of what happened after are floating into my head. I remember bawling last night and tears are forming in my eyes and I just can't stand it anymore. *sobs* But what had meant a lot to me were the themes and messages pushed into readers' minds throughout. A big thing here is suicide and mental illness. You see, another one of the reasons why this novelette was so unique was because both characters, protagonists and love interests had suicidal thoughts. They both dealt with some sort of loss somehow, with Violet losing her sister and being unable to cope with anything else anymore, and Finch losing his parents being together and his family as a whole. Together, I felt like they helped each other so much, and if that moment of fate hadn't put them together and saved them, they both would've been gone, and never would've seen the bright places.
"We add a few more books to the pile, and at some point I catch her eye and she's smiling at me. It's the kind of smile you smile when you're thinking someone over and trying to decide how you feel about them. I smile at her and she looks away."
AWWW AGH.
Friendship and love is another big thing, as you can tell. If you look at the character development of both from beginning to end, they both progressed differently. Finch saw something special in Violet from the beginning, and he fell in love with her more quickly, and his obsession and need for her to be with him was strongly there. Violet, on the other hand, didn't see her love for Finch as quickly,
but them spending more time together brought them closer,
as it usually does. They were two halves of a whole, and whenever they'd be spending time without each other, I even saw that something was missing from both of them.
I, myself, I fell in love with Theodore Finch.
I had more of a love for him, stronger than Augustus Waters, Four, Will Herondale, Jace, Jem, more than any fictional male character who's come into my heart.
Finch touched my heart, and I wanted to hold his hand, sit in his walk-in closet with him and add sticky notes to the walls. He broke my heart and mended it again, and I needed more of him from the start. He can certainly be a remedy for someone's sadness, but as we saw, he can never be a remedy for himself.
"Ultraviolet Remarkey-able, I think I love you.' So that she doesn't feel she has to say it back, I kiss her again, and wonder if I dare do anything else, go any further, because I don't want to ruin this moment."
Did I mention that he's passionate and such a romantic guy?
OMG AND AGH THE FLOWER SCENE AND HIM RUNNING SIX MILES TO VIOLET'S HOUSE BROUGHT A TSUNAMI OF TEARS ONTO MY COPY.
I just couldn't let go of those small tiny moments that meant so much to the characters and to myself as well. I need him, and I feel like he's my best friend since he's so easy-going and wonderful. I just can't believe how unpredictable his personality goes, and how his bipolar disorder just changes him completely. *sobs for the fiftieth time*
Though both Finch's and Violet's perspectives meant so much to me, Violet's was really touching my heart. When I read her POV, I saw me in her. She's a writer, she loves reading and if a teacher assigns twenty pages, I'll give them thirty. She was so hilarious and though she tried to play hard-to-get, she couldn't hold it any longer and she had to love him. *feels come all over again* I adored her so much, and I'm sure that Elle Fanning will play a perfect role of her, because I pictured Elle as her from the start. And together, the kind of connection that they had was something unbelievable. No other couple that I've ever read about had that kind of connection. They're so beautiful, they're so perfect, and I felt that they were the only two people in the world who understood each other, even more than their parents and their siblings. Fate can seriously rock and make the world a better place, I tell you.
"'But I bring it up to let you know that this is the way I feel right now. Like Pluto and Jupiter are aligned with the earth and I'm floating.' In a minute, she says, "You're so weird, Finch. But that's the nicest thing anyone's ever said to me."
You see? *cries and shakes again* And that brings me to my next point, the writing. Darn it, JENNIFER NIVEN KNOWS HOW TO WRITE A NOVEL. Her words flow together like two pairs, peanut butter and jelly or cookies and milk.
The story never dragged, and you didn't even feel like there was some sort of repetition or some sequence that she came up with.
She wrote this all with passion, and I saw Finch and Violet going to the book trailers like if it was I looking out of my window and seeing them on my front lawn. It was real, it was unique, and most of all, I never stopped reading. I read for 3 hours straight and didn't miss anything and felt like no time has gone by since everything was right in front of me. My heart fluttered, it ached for more, and the tears came out like it's normal. There
was no force, and only attraction.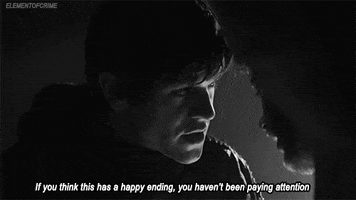 THIS DOESN'T. THIS HURTS. THIS WILL POSSIBLY KILL YOU. This is simply much better than a John Green ending, I must say, and everything about it was perfect (in a surprising way), and I simply couldn't believe it. It was unpredictable, and I felt like I lost my personality and I woke up, not knowing who I am or what my role in this crazy life is. I was crying for the last 100 pages, and I was shaking and my eyes blurred and I had to wipe them every two seconds because I couldn't see what the words were saying. Let me just warn you that if you don't enjoy sad endings (and this is saddest to the most saddest), then go f--- yourself, as Finch would say. Just kidding, hah. But you are crazy if you don't like sad. The feels and the emotions came out and I just felt everything, and now I'm tearing up again, just thinking about it.
When this releases in the movie theatres, I will be there opening night and I will yell when it happens as if I'm dying.
F---, I've been here blabbing for much too long. This book has honestly changed my life, and I'm not the same person anymore. I think it can stand as my most favourite book ever, at the moment. *cries at the achievement* And if you think that's not much of a big achievement, then you're absolutely crazy and need to go on a hike and wander the gorgeous alleys of Indiana. (I'm kidding, again.) Theodore Finch and Violet Markey are two characters, amazing people in our life that we've got to read about that will save you, even if you're not plotting on risking your life whatsoever. This book will hurt you, leave you bawling to death, but most of all, it will leave you aching for more, since that's what Jennifer Niven does best, leaving me wanting more at the end of every page that I have to keep on going on and on.
I'd like to keep on typing forever, but I'll tell you that I know see all of the bright places in this world, and one of them is this book, and sticky notes of course.
What's your all-time favourite book? What's your most recent-read suicide-based book?