TV Shows I Need to Catch Up On!
Um, aside from books, TV shows are second in command onto my loves of my life. There's so many that I've seen and adored, and there're tons that I'd like to actually pick up and see! But for now, here are some of the TV shows I have to catch up on sometime soon, or I'll save them all for the summer vacation and just binge all day. But then again, where will my time for reading go to? O_o
Under the Dome
I love this show! I've watched Season 1, and have only seen a few of 2, but then I heard that Season 3 is beginning this summer and I have to see it. If you like a modern-day apocalypse thing with romance and mystery, this is for you.
Star-Crossed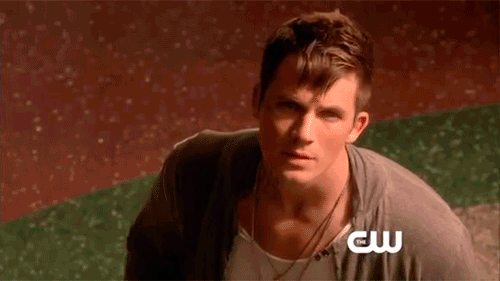 This one's adorable. I think I have 5 episodes left until I'm done the show (since there was only one season), and now it's cancelled. *frowns* But I really enjoyed it so I'll have to continue and finish the rest of the alien-dystopia sci-fi series.
The 100
I began this and also adored it! It's actually a YA book as well, which makes the fun even better. I'll have to read the book soon as well before going on to the show, just to recap my memory and make everything smoother. So I told my friend to watch this and SHE BINGE WATCHED IT WHOLE AND I'M NOT EVEN DONE WITH EPISODE 8. ;_;
Eye Candy
Here's another great one. *getting stressed* This is a psychological thriller that reminds me of PLL, but it's so much better. It truly messes with your head and I'll need to finish the rest of the first season!

Orphan Black
I LOVE THIS SHOW. I watched Season 1 when I was on vacation and became obsessed, and need to see #2 before #3 ends, as it begins... This weekend? So excited!
Man, writing this post has given me so much stress
as I loved all of these and want to continue!
Hah, what TV shows do you have to catch up with?