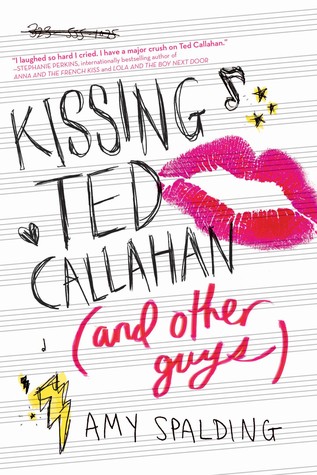 Kissing Ted Callahan (And Other Guys),
by
Amy Spalding
Publication:
April 7, 2015, by Poppy
Genre:
Young Adult Fiction, Contemporary, Romance
Pages:
320
Format:
ARC
Source:
Publisher
Rating:
Nick and Norah's Infinite Playlist meets Easy A in this hilariously realistic story of sneaking out, making out, and playing in a band.




After catching their bandmates in a compromising position, sixteen-year-old Los Angelenos Riley and Reid become painfully aware of the romance missing from their own lives. And so a pact is formed: they'll both try to make something happen with their respective crushes and document the experiences in a shared notebook.




While Reid struggles with the moral dilemma of adopting a dog to win over someone's heart, Riley tries to make progress with Ted Callahan, who she's been obsessed with forever-His floppy hair! His undeniable intelligence! But suddenly cute guys are popping up everywhere. How did she never notice them before?! With their love lives going from 0 to 60 in the blink of an eye, Riley and Reid realize the results of their pact may be more than they bargained for.
Rock n roll? Absolutely. That's what this fantastic book by Amy Spalding has given us, with a mix of romance that everyone wants to have, even in their own lives with the one and only Ted Callahan. This was a free-falling novel that almost anyone can read, love, and devour instantly without any questions asked. I enjoyed it from start to finish!
I was kind of nervous to read this, though. Please, please, please,
don't start making an assumption that I was nervous about the author's Twitter fiasco that we saw not too long ago.
I really don't understand why people are so against reading her book. Okay, yeah, I saw the bingo card and yeah, I'm a blogger, but that really doesn't effect my opinion of having to read the book, and I seriously am telling you that it shouldn't effect yours, either, because this was simply
bittersweet and wonderful.
If you look at the development of this story from beginning to end, it feels like everything's gone by so quickly and swiftly, but so much has happened. And this all begins when us readers meet Spalding's protagonist, Riley, who is crushing on a guy who never seems to notice her—Ted Callahan. He's dreamy, smart, and has everything that Riley would ever wish to see in a guy. At the same time, she's
experimenting,
and with that said, there are a few other guys who she sees on her radar, including her lab partner and a guy working at a vinyl shop. What else can be better? Her best friend Reid is also experimenting his dating game where he and Riley are keeping a journal with their progress and update on different topics.
"Ted Callahan is walking to my car. I am trying to act normal. Like a normal person. Pick up one foot, put it down, repeat with the other foot. Do not look like a robot while doing so. Do not tip over. Do not, under any circumstances, let out any joyous squeals."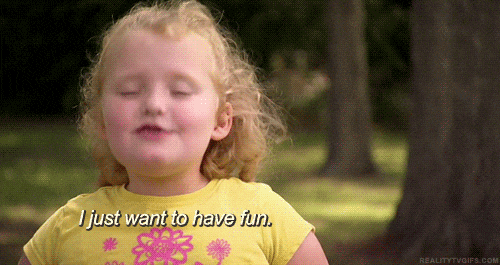 This book literally was so much fun. I usually have difficulty relating or connecting to a story and shedding a few laughs and giggles, but this was the complete opposite. I had trouble trying to stop squirming and smiling and giggling. At one point there were actual tears spraying out of my eyes because of the author's writing. And hey, I usually don't trust what others say, but people were certainly right about this being the funniest thing ever. You cannot question humour in a novel since it was absolutely perfect for the age group, and to really show the view of teenagers and what we're supposed to contribute to in our lives.
I totally supported the concept of this book. I misjudged the look that the cover gave to me, and I absolutely expected some cheesy chick-lit about a girl who's so in love with music that it's taking over her life and she won't be able to see anything in guys except for her best friend, Reid. THANK GOODNESS IT WASN'T ANYTHING LIKE THAT OR ELSE I WOULD PROBABLY BLAST MY HEAD OFF. *breathes in and out harshly* This included a perfect protagonist (who's in a super-awesome gold digging band) and an awesome best friend... who are absolutely not involved with each other in some romantic awful cheesy way.
Since I've always felt that I've had a big connection to music and playing an instrument and all (and after taking a music course first semester of high school), I really enjoy those books about passionate singers/players who have a dream, but don't always feel that they have it as their first priority. Yeah, both Riley and Reid made sure that their love interests like the same music as them, but it's not like they expected them to run to a concert with them, you know?
"My brain is full of thoughts, which is weird because I thought all thoughts would run screaming from my head once my lips made contact with Ted Callahan's. Universe, I am kissing Ted Callahan! Ted Callahan is kissing me! IN PUBLIC! Sound the alarms!"
Before I say anything else, can I just say that Riley is so witty and wacky and crazy?! For a while, I haven't read about any protagonist who is
so strongly filled with sweetness
that my mind was ready to explode. These are the kinds of protagonists that contemporary authors need to take into consideration to add into their novels. Riley was a careless teenager who still had emotions and cared about her friends although she may have been in a relationship, or few. *winks* I loved how she was just testing things and seeing what kind of guy was right for her, and it was awesome how she ended up seeing different great things about each of the three guys who she had kissed (at least once).
It's difficult to fall in love with the first try,
but don't ask me as I'm not a love expert. Spalding and her writing just makes me feel like I'm one.
Moving on, I'm telling you that I was interested with the plot from the start to the end. I can't complain about anything of the plot as the story was fast-paced and captivating, where I finished it over the course of 2 hours.
It's a quick read, but it's also a fascinating one that 2015 will be remembered for by me. I didn't want the story to end!
My only complaint that had deducted a whole star from the rating had been the love interests. I just didn't see the cuteness in Ted Callahan. (You see, I even have to say his name like that!) Many people had, including the wonderful Stephanie Perkins, but I'm out of this group, and I can't puncture the exact reason why. Yeah, he was charming and all, but I felt like he was hiding something and was embarrassed of Riley being with him. For a matter of fact, their romance was very speedy and cute, but I have to say that it happened too fast and I was kind of wondering if it's going to stay like that, or something will come out of it.
Then the unpredictability came out of this, and I was left shocked in the end. Thankfully, Spalding made sure that we would get a happy ending, as chick-lit always makes sure that we do, or else it wouldn't be classified so much as a girly novel. This was, and I should've read this much earlier, on Valentine's Day!

Kissing Ted Callahan really made me wonder what it was like to fall in love for the first time, and the best thing is that I don't know, and the emotions really come to me as wishing and hoping is what's always there for me. Spalding provided us with an image of a rockstar protagonist who's willing to take risks but who will always be there to fangirl and cheer beside her friends. I enjoyed this from start to finish, and I'm so excited to see what Ted Callahan will be up to in the future, although we may never find out from the author herself. I guess we can only imagine, but that's what us readers do best! :)
What's the most recent chick-lit you've read? Do you agree that we need a strong, witty protagonist in these books?