Arcana,
by
Jessica Leake
Publication:
November 11, 2014, by Talos
Genre:
Adult Fiction, Historical, Romance, Fantasy
Pages:
288
Format:
ARC
Source:
Author
Rating:
A romantic, suspenseful, genre-bending debut set in Edwardian London.




Amid the sumptuous backdrop of the London season in 1905, headstrong Katherine Sinclair must join the ranks of debutantes vying for suitors. Unfortunately for Katherine, she cannot imagine anything more loathsome—or dangerous. To help ease her entrance into society, Katherine's family has elicited the assistance of the Earl of Thornewood, a friend and London's most eligible bachelor, to be her constant companion at the endless fetes and balls. But upon her arrival in London, Katherine realizes there will be more to this season than just white gowns and husband hunting.




Through her late mother's enchanted diary, Katherine receives warning to keep hidden her otherworldly ability to perform arcana, a magic fueled by the power of the sun. Any misstep could mean ruin—and not just for her family name. The Order of the Eternal Sun is everywhere—hunting for those like her, able to feed on arcana with only a touch of the hand.




But society intrigue can be just as perilous as the Order. The machinations of the fashionable elite are a constant threat, and those who covet Katherine's arcana, seeking the power of her birthright, could be hiding behind the façade of every suitor—even the darkly handsome Earl of Thornewood.




With so much danger and suspicion, can she give her heart to the one who captivates her, or is he just another after her power?
Historical romances are really not for me. I've went through so many, coming from Cassandra Clare and Victoria Schwab, and I've only been happy with a few. Jessica Leake has changed that for me, and I am loving this idea of fantasy-romance-historical. Arcana was that book that you will end up dreaming about for decades.
"I won't have you blame yourself," Lord Thornewood says sharply. I shrug and look out the window. I don't blame myself—though I was warned by Lord Thornewood about Lord Blackburn's character. Blame isn't the right word—it's more disgust than anything."
I'm so thankful that the author gifted me an ARC of this book early. I'm too dumb that I never took the chance to read the book beforehand, and my time-management skills absolutely suck. Any who,
I regret not reading this sooner.
This was an action-packed read that was wild, racy (in a good way) and totally different than anything else I've ever read. A lot of the aspects and concepts captivated me, and I couldn't stop thinking about the story
even after
I finished reading.
For once, we don't have a Victorian novel. Yes, that time period is beautiful and involved a ton of witchcraft and spells and beliefs (at least in Cassandra Clare's books), while this was taken place in a later stage of London, 1905–Edwardian. You see, the idea of the Arcana wasn't something that was cheesy and found everywhere else, it instead showed something definitely about friendship and missing that person who you loved the most.
This took place in the POV of Katherine Sinclair, who has been given the power of arcana, and she must not use it while others are watching. She is practically royalty—and is lurking for love. This is also great once she meets the Earl of Thronewood. One day, her father draws a hidden journal kept by her mother before she died, and this will tell Katherine more about arcana and its powers and abilities. And then her mother warns that two men will seek upon her and one will be her true love…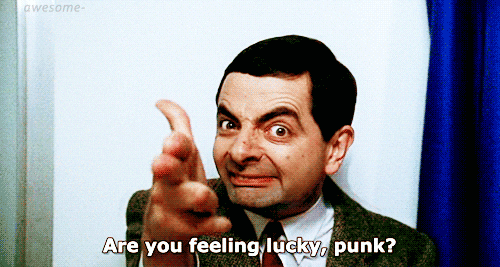 KATHERINE WAS LUCKY, OKAY? She was royal, had all of the money and wealth in the world, was stunningly gorgeous, and she had a beautiful man that she fell in love with. But at the same time, she wasn't a snob or rude or a stupid protagonist. I loved reading from her POV, and she was a character who deserved to use the magic that she thankfully ended up having. Also, that gorgeous scene with Thornewood was very special indeed. *winks like a maniac repeatedly and repeatedly*
I do have to say that I wasn't as addicted with the beginning of the book as I was with the end. The ending ended up stronger than the beginning, actually, which was more weaker. I got a little bored when we first started off the story as I didn't know the characters too well and the big plot story that the author had going on here. But soon after 100 pages, I was obsessed and would be giving that last chunk 5 stars for a rating. I became so intrigued that I kept reading and reading for a whole sitting until I finished the book—and it was a pretty big book when you look at the font size.
THE ROMANCE WAS SO AMAZING. Leake definitely knew how to write it well to get me squealing. I won't spoil who was the love interest, but what I can tell you is that it was a total love to get you to fan yourself. AND THE KISSING SCENES, AGH! *fans self*
What can I say? Reading this was like reading a piece of poetry. It was so beautifully written, fast-paced and meaningful. At the same time, I adored the romance and characters. Jessica Leake is definitely my newest favourite author, her words are like an illusion—unreal, moving and like an arcana.
*A review copy was provided by the author in exchange for an honest review. Thank you so much!*