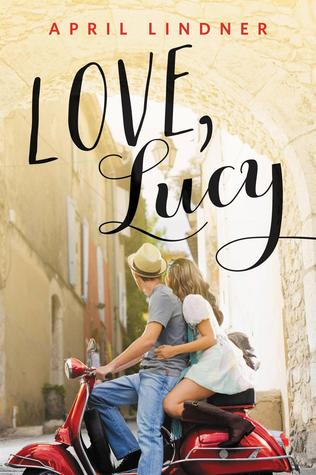 Love, Lucy
by
April Lindner
Publication:
January 27, 2015, by Poppy
Genre:
Young Adult Fiction, Contemporary, Romance
Pages:
304
Format:
ARC
Source:
Publisher/
The NOVL Newsletter
Rating:
While backpacking through Florence, Italy, during the summer before she heads off to college, Lucy Sommersworth finds herself falling in love with the culture, the architecture, the food...and Jesse Palladino, a handsome street musician. After a whirlwind romance, Lucy returns home, determined to move on from her "vacation flirtation." But just because summer is over doesn't mean Lucy and Jesse are over, too.




In this coming-of-age romance, April Lindner perfectly captures the highs and lows of a summer love that might just be meant to last beyond the season.
When I finished reading this book, my majestic warm-hearted side of me thought, "What a gorgeous damn read." April Lindner was, and still is one of my favourite authors, with each of her stellar novels ending up with a perfect 5 star rating. I'm obsessed and totally innocent, what else can I say? Love, Lucy is probably one of the few best reads that I've picked up this year and there's no doubt that it will end up on my end-of-the-year best book final list. It shattered me, threw me into the wall of happiness, and I can't help but still feel giggly and contoured in the romance.
"The world would turn, the bus would move, and twenty-four hours later she would be on a train speeding away from him, but at least they had this moment."
After my tragic goodbye to Stephanie Perkins'
Anna and the French Kiss
trilogy back in the summer, I swore to myself that I'd never find a getaway-travel European-romance novel that good ever again. To be honest, I think I've just discovered a rival, and a competitor at this point of time, and I simply need more; April Lindner hasn't written anything new for a long time! When you look at all of the events and plot twists,
this is real life.
Love doesn't come that easily to everyone and it takes time to form, but it can also happen in an one-night stand, where Lindner sculpted all of the realism to absolute perfection and nothing less.
This all began with Lucy going on a backpacking trip with her mother's friend's daughter, Charlene, who's currently a junior in the college that Lucy herself with be going to in just a week to major in business, which she absolutely is not excited for, as her father forced her to forget about her acting dreams by bribing her on the European trip. Once she gets to her second-last stop, Florence, Italy, she falls in love with the city and its history, and as well with Jesse, an American who's living his life in Italy with his best friend. Her life is everything she has been waiting for, but remembering that it won't last is stumping her.
But anything is possible, no?
"When it arrived, the sunset—orange with streaks of red—was so beautiful it made her heart ache. She found herself longing for someone, anyone, to watch it with."
The city was absolutely gorgeous. I fell in love with the descriptions, and I want
to go to ITALY ASAP.
I want to go to all of the tourist attractions and sightings and fall in love the same way as Lucy did. With all of the issues contained here and seeing that life isn't all perfect with romance as movies are, this was perfect.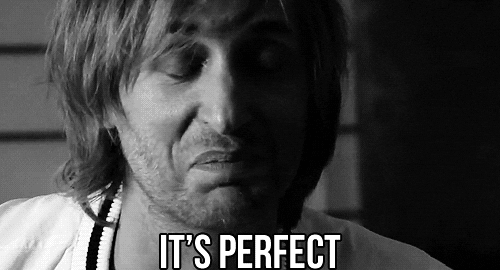 From beginning to end, this was all strengths. EVERYTHING WAS PERFECT. THE ROMANCE KILLED ME AND MADE ME SCREAM AND FANGIRL AND DIE. I LOVE JESSE AND I LOVED SHANE AND ALL OF THE CHARACTERS. *breathes heavily* I don't have enough, I'll never have enough.
Love, Lucy was a book that you can take on a road trip, or read on a snowy day. It really doesn't matter when or why, because I know that you'll enjoy it—everyone will enjoy it. The plot was hot and perfect, and the characters changed my life forever. April Lindner is a fabulous author, and I'm so glad to have had read this in one sitting, where all of the feelings and addictions were there. You won't regret this at all, go and devour to the highest standards!
*A review copy was provided by the publisher in exchange for an honest review. Thank you so much!*