The Paris Mysteries (Confessions #3),
by
James Patterson
and
Maxine Paetro
Publication:
October 6, 2014, by Little Brown
Genre:
Young Adult Fiction, Contemporary, Mystery, Thriller, Murder
Pages:
320
Format:
Hardcover
Source:
Gifted
Rating:
½
The City of Lights sets the stage for romance, drama and intrigue in the latest Confessions novel from the world's bestselling mystery writer!




After investigating multiple homicides and her family's decades-old skeletons in the closet, Tandy Angel is finally reunited with her lost love in Paris. But as he grows increasingly distant, Tandy is confronted with disturbing questions about him, as well as what really happened to her long-dead sister. With no way to tell anymore who in her life she can trust, how will Tandy ever get to the bottom of the countless secrets her parents kept from her? James Patterson leads this brilliant teenage detective through Paris on a trail of lies years in the making, with shocking revelations around every corner.
Since the release of the first book in this
trilogy...
Series? I'm still not sure whether this is over yet or not because of that bland ending, though since the start, I've been in love with this idea, the characters and the real story behind the mysteries. The plot here is entitled to captivate me to the highest stand, and it's absolutely
not your typical mystery off the streets.
Fame, fortune, wealth, drugs—you see bits and pieces of everything all clumped up together—and this creates a well-dense idea.
The Paris Mysteries
could've taken a better stand from the start, though I certainly do recommend it, compared to my not-so-very-much liking of the sequel,
Private School Murders.
When I discovered this novel before Christmas of 2014, I wondered, "What else is Tandy going to get herself into?" Yes, there is quite a bit of drama having to do with her rich-snobby boyfriend, James (which may or not be based on Patterson himself? Hah.) thus I expected this to come. Thank goodness this isn't like Pretty Little Liars by Sara Shepard with sixteen books and a new mystery every time.
This is Tandy's third dilemma, and every inch and speck of it has to deal with her and her being an Angel.
You'd expect this to be awkwardly irrelevant as Angel is a character in Patterson's
Maximum Ride
series. Although I never really got to meet her, I'm still questioning whether she's related to Tandy and her siblings or not. Everything in this book is family-related.
This all began because of family. When Tandy's parents got killed, everyone thought that it was a plain old jealousy-murder case. But actually, everything had to do with the wealth, fear, fortune—all of the crazy stuff—that comes from the rich. In the sequel, we got to travel to a private school where there were some connecting hints leading to the Angels, and this book dealt with Tandy's sister's mystery and James, the boyfriend. How much can actually happen to them?
In 320 pages, I feel like this is the final book. The concept was well formed and everything occurred swiftly and quickly, with that extra touch of awesomeness that Patterson always adds to his books. As this all began, I can admit that I was intrigued and ready for tons of action, but all of that dissipated as I reached the hundredth page. I spent the next hour slowly trying to get by and stay interested. I wanted to be fully addicted like the first book.
WHYWHYWHYWHYWHYWHY JAMES? James, Tandy's boyfriend, was hideous and I hated him. I had such a huge amount of negativity towards him and Tandy and there were no ships there whatsoever. I just felt like punching him because of what he did to her. He teared her heart apart and she still forgave him? I guess that must mean that she sucked as well.
Aside the fact that the romance wasn't for me and I hated James' character, we had a great set of other things. The mystery was gorgeous and perfect in this situation, and Tandy is so kickass and independent. I loved her 'fighting' skills and she mastered her solving to perfection. I probably wouldn't have asked the ending to be in any other way.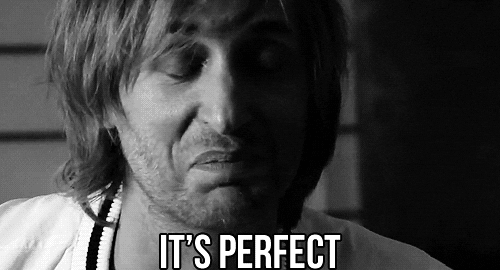 Call the cops and light a candle of gratitude, because this was an action-packed adventure that James Bond would seriously approve of, seriously. Alongside a wild group of characters and mystery, Patterson has made this one better than his last, and I'm hoping that this was the ending because it was done exactly like one, upsetting in a good manner. Tandy was a character who will always stay in my heart forever, as Patterson can undeniably compare her to Nancy Drew with the girl Power Ranger.