which features bookish lists which bloggers share with their readers.-
Top Things I Dislike in Romance Books
Romance books can honestly either be the best thing ever—or the worst. I think contemporary-romance is the genre of books that I've read the book from, and I sure have a ton of favourites. Here are the ten things that I dislike the most in romance books:
1. Instalove
Instalove is gross. There are only a few situations where I've actually enjoyed the fact of it—but probably only in books of my favourite authors, like Kiera Cass. But the actual concept of it is so annoying. How can you love someone when you first meet them? I'm not a true firm believer of love at first sight, people.
2. Love Triangles
Okay, Elena with Stefan and Damon is acceptable, and so are Celaena and Chaol and Dorian. Oh, and America, Maxon and Aspen? Yeah. The rest of them–nope. Like honestly, why can an author not do a reversed love triangle with two girls and one guy? I've never read anything like that.
3. Summer-Love Romances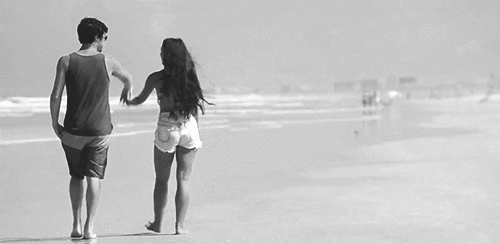 These can be cute, but there's too many of them. Like only the master of teen literature, Sarah Dessen, can handle them. Other than that, I've read far too many and they all suck. (Points at the cheesiness, cliche stuff)
4. Break-Ups and Come Back Together
Gross—more sappy stuff. I'VE GOT ENOUGH OF THESE. It's so annoying when a protagonist is totally in love and then they break up because they got in a huge fight and then the boy comes running back, begging for forgiveness. This is so cliché.
5. Bad Boy Meets Innocent Girl
EWWW. Cheesiness to the max. I hate bad boys. If you can choose one of the worst personalities in a guy, them being a rebel is the first. *gags*
6. Boy-is-a-Paranormal-Creature
And then of course, in the end, the girl will decide that she'd like to spend her life forever with her first love and he turns her into that mythical creature. Eeek.
7. Enemies to Lovers
These actually can work most of the time, but there are the few where the protagonists are both so easy to hate and they're even worse together. Meh.
8. Girl Falling in Love With Best Friend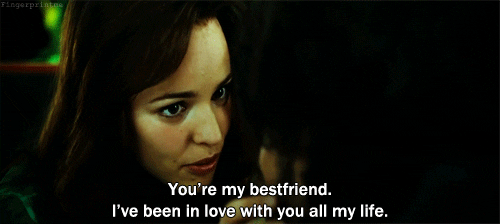 Cheesiness to the max. Like, it's totally adorable in reality, but it happens too often in YA.
9. Blushing and Nervous Chick Who's Unable to Talk to Guy Because of Nervousness
Um... This is gross. Like really, why do you have to be unable to speak around a guy? And then what, you're blaming it on him? Yuck.
10. Ferris Wheel and Weird First Dates
Imagine if they meet at a carnival? That's cheesiness to the biggest state. And then he spots the chick from the rest of the crowd... *gets gooey-eyed*
What are your worst dislikes in romance books?