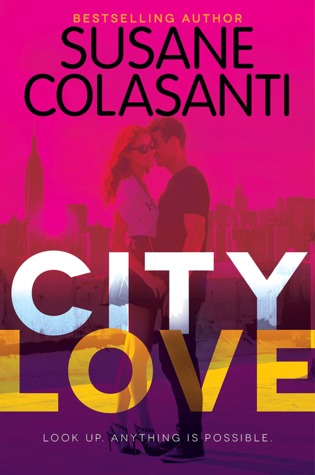 City Love,
by
Susane Colasanti
Published On:
April 21, 2015, by Katherine Tegen Books
Genre:
Young Adult Fiction, Contemporary, Romance, Chick-lit
Format:
eARC
Source:
Edelweiss
Rating:
½
Sadie, Darcy, and Rosanna are living together in New York City the summer before their freshman year of college begins. With no parents, no rules, and an entire city to explore, these three girls are on the verge of the best summer of their lives.




Sadie is a native New Yorker. She is hopeful, romantic, and an eternal optimist who is ready to find her soul mate. Then she meets her dream boy: cute, funny, and quirky in all the right ways. The chemistry between them is unreal. Could he be the one?




Darcy is a free spirit from SoCal with rebellious tendencies and unlimited financial resources. Moving to New York City is just another adventure for her. Darcy wants this summer to be all about boy adventures—nothing serious. But how much fun is too much?




Rosanna leaves Chicago for NYC so she can put her past behind her and reinvent herself. The only thing standing in her way is the grand total of seventy-three cents she has saved. Then she meets a guy who wants to show her the glamorous side of New York—a side that she would never get to experience on her own. If Rosanna doesn't resist, she may find herself in city love.




Told from alternating points of view, City Love captures the moments in each girl's life when everything is thrilling, amazing, and terrifying all at once . . . in a way it will never be again.
When I found out that Susane Colasanti was releasing a new book this year and it was going to be the first book in a trilogy, my reaction was literally priceless.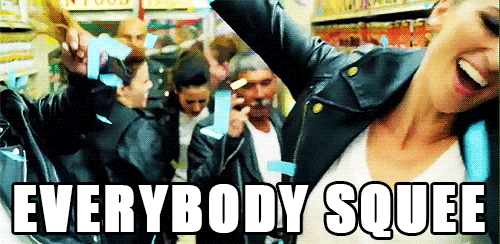 City Love was a real rich, gorgeous remedy of literature coming from the hands of an incredible author. Colasanti never disappoints, and with this one, she did it in the littlest minimum. As you may or may not know, I have an obsession with traveling. I've read so many YA contemporary-romances about Europe and boarding schools and the true glorious feeling of traveling (especially with your friends and boyfriends, hehe) and it's my guilty pleasure. I can't help but feel that one day, I will be those characters and I will get to tour the world and sightsee and have no worries.
Don't you think that it's honestly the best when a book gets you to wonder and dream of doing the same things as the characters? That's what Colasanti does, every single time. I find myself always wishing to experience that true love and specialty that she puts into our minds—except I always find myself having to wait and sit here in reality. But can't we all wish?
This was a novel based totally in New York City, with three different POVs of three total different personalities—Darcy, Sadie and Rosanna. They all have come to the University of New York from different places, to experience a new life and to get a long-lasting friendship. Sadie is the original New Yorker, while Darcy is from Cali and Rosanna from Chicago, all seeking adventure and to find love.
From the beginning, we all knew that all three of the girls would find their true love somewhere in the city. Chick-lit contemporaries are meant to be sappy and meant to have happy endings, with limited sad moments. Life in happy stories is meant to be without any worries. I guess that's another reason why we find ourselves frequently reading them, since we can only wish.
What I'm really fond of here is that this is going to be a trilogy. We normally barely get contemporary trilogies, and in these kind of books, it's always key to get a more detailed background story on the characters so we can relate to them more and understand the catch that the author is throwing at us. And man, that cliffhanger, though.
The concept of this was absolutely adorable, though I did find a ton of tweaks that reminded me a lot of the Anna and the French Kiss trilogy by Stephanie Perkins, my most favourite chick-lit, ever. I don't know if it's just me and that I can't stop thinking about that series since it ended last August, but the romance and the three POV thing was very much similar. That thought was stuck in my head after I set my Kindle down after reading.
This was a very easy book to read, if you know what I mean. It was perky, happy, and I found that I can only keep on wishing good things for the protagonists. At the same time, it was very bland and simple. The book as a whole was something you can read in one sitting if you really would like to finish it, or you can read it from time to time in a weekend and get in and out of it without any trouble. It's a read that you'll be able to watch a TV show with in between.
As for the characters, Rosanna has to be my overall favourite. She was kickass, took risks, and her beau, D, was absolutely gorgeous and I shipped them the hardest out of all of them. Darcy was my next fave, and last came Sadie, with a brown-nosing act coming out of her. She was annoying and I felt like she thought that she was the master of living the 'real deal.'
With a great set of characters and many ships and couples and fabulous writing, City Love was an absolute enjoyment to read. It's the type of book that you could read during any season and any day of the year with feelings instead of hassle. Tear away the sucky stuff such as some of the moments where I saw the plot being like Anna and the French Kiss and the concept, and we've got a perfect read right beside our hands. I can't wait for the sequel!