Fifteenth Summer,
by
Michelle Dalton
Genre:
Young Adult Fiction, Contemporary, Romance, Chick-lit
Publication:
May 7, 2013, by Simon Pulse
Pages:
272
Format:
Paperback
Source:
Gifted
Rating:
Love blossoms by the lake in this sweet summer romance, in the tradition of Seventeeth Summer and Sixteenth Summer.




Chelsea isn't looking forward to her summer at the lake. It's the first time her family has been there since her grandmother died, and she can't break out of her funk. But her summer takes a turn for the better when she meets a boy who works in the bookstore. Josh is cute, sweet, funny…and best of all, seems to like her as much as she likes him. As the days pass by in a blur of boat rides, picnics, and stolen kisses, she can't believe how lucky she is. No one has ever made her feel so special, or so beautiful.




But Chelsea knows her days with Josh are numbered. She'll be heading home at the end of the summer—and he'll be staying behind. Will this be Chelsea's summer of love? Or will it be the summer of her broken heart?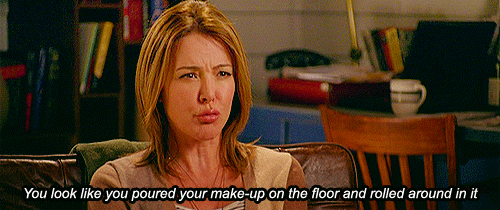 What's that—do I hear the word "fake" in the air? That's right. Really, small-town girl romance summer love stuff is so not for me. It's not my type and it's so cliché and out of my bookish-league. Fifteenth Summer was exactly as Sixteenth Summer was, and I've found that cheesy chick-lit like this definitely isn't for me. There's no backstory, no drama, just something sweet and sappy that's getting you to wonder if the couple will stay together by the end. That's all we're looking for.
If you want the most simplistic book to read by the seashore while you're on vacation and trying to concentrate on the total minimum, then I'd tell you to go for this. Michelle Dalton is an author who goes through many romance "clichés," as well as a story with almost no plot. It's a little more boring than spending 2 hours staring into space.
Without even reading or threading a wink at the pages, you can probably tell what this is already about. Your elementary school English teacher would be proud of you for making correct predictions on what the story is about by just looking at the cover and making a 'visual prediction.' A girl spending a summer in a small-town beach, falling in love, not knowing what will happen in the future or if they'll stay together. It's like a 50/50 chance that they'll be together.
But what about the long-distance thing? What about their families? Isn't 15 such an early age to be "really in love?" Those were the dumb questions that were floating around in Chelsea's mind. (Our protagonist.) And what I can tell you is that this book was memorable to the minimum. I can't even remember what the guy's name was. *not looking at summary* Daniel? Jacob? Max? *looks at summary* JOSH. Oh yeah, it was Josh.
First thing's first—the idea was cute. I mean, I was able to stand it, unlike some romances. Yes, there were a ton of moments where I just kept rolling my eyes over and over again of boredom and because of the cheesiness, but it's kind of fun to imagine love at a young age. It's obviously really rare, but that's the idea of a book—things that aren't meant to happen in reality. It's only the author's dream that we will dream on about their writing and the events that happened in the book and originally formed in their minds. For the idea, I'll give it between good and bad. This was a fairly short read. 272 pages can take me about 2 hours to read? And because it was so easy to read and concentrate on, it was even more easier. Yes, the story was extremely fast-paced, but I didn't get that much captivation out of it, coming out of the idea.
Chelsea was AMAZING. I loved her to death—especially since she was a bookworm. ONCE SHE ARRIVED TO THE TOWN SHE LOOKED FOR A BOOKSTORE AND SHE FOUND JOSH THERE, AHHH. Like, that was the perfect way to find your loved one, especially if you guys can understand each other. They were a definite ship. And Josh's parents loved Chelsea from the moment they met her when she bought that $1 book. The funniest thing was that she actually came to look for something better but she really got nervous around Josh and ended up having to get one of the cheesiest and cheapest books in the store. But you can't help it when you see something that excites you, no?
To be honest, I didn't really like Josh as a character since the person on the cover ruined it for me and he was a little too show-off and macho-ee (you know what I mean, hah), but together, they were really cute. It's amazing when a couple aren't complete opposites and when one can understand each other 100%. Two book-nerds together? That's the best thing ever.
With a fantastic protagonist and a quick read, Fifteenth Summer was okay. There were some tweaks that could've been better that I felt, such as the love interest, Josh, or the idea and concept that Dalton had going on, but the best thing was that it was so easy to read and understand. Feeling a little down and/or needy of a quick read? Go for this—it's just as good as Sixteenth Summer.