Dead To You,
by Lisa McMann
Genre: Young Adult Fiction, Contemporary, Mystery/Thriller
Rating: 5/5 stars
Okay. What just happened here? Because I was all fangirling from the beginning until the last page and then BOOM. It all ended, just liked that.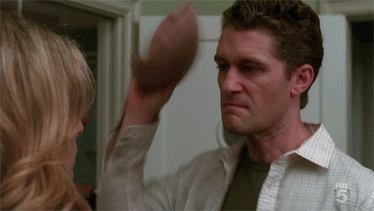 Can somebody please explain the ending to me? BECAUSE I'M DYING HERE AND I DON'T UNDERSTAND WHAT HAPPENED. There. I said it.
Okay, before I begin blabbing and bawling about the suspenseful ending, let's get to the real stuff. *acts macho and all that*
"'Mama,' I whisper into her soft hair. I am at once sixteen, my actual age, and seven, the age they remember me. We are long-lost souls, a mother reuniting with her semi-prodigal son. It is the end of one story and the beginning of the next. Being near her makes my teeth stop chattering."
From the first page, I was totally hooked. Lisa McMann always pleases me with her captivating words and stories. I really expected this one to be a paranormal thriller/horror story, like "Cryer's Cross" and the "Wake" trilogy were. I was kind of glad that this was a chill novel that could actually occur in reality today. You never know what can happen to you one day, it might be your last day, so make it worth it.
LOLL. The plot was so, so, so riveting. It was so mysterious, until about the middle where you kind of find out the truth (where I originally thought that the all of the truth was said, but of course, the ending tricked me.)
The character who really got on my nerves was Ethan's mother. Even though she stood up for Ethan half of the time, she was also very rejecting and I didn't see a good side of her. She seemed too stressed out, and when she did get stressed out, she'd take it all on her kids.
Blake really became disliked by me as well. He really had some anger problems. He kept believing and saying that Ethan was so stupid for getting into the car and getting abducted. BRO, HE WAS SEVEN YEARS OLD, CHILL.
A lot of people threw a lot of negativity toward Ethan. I actually really liked him as a MC. He had a deep story behind him and was very calm. I liked the way he thought. YOU WILL LIKE HIM AS WELL.
WHAT WAS THE ENDING? Like I got what happened, but what didn't make sense to me was the truth behind the ending. Then who was that? (LOL. I won't share spoilers) I NEED THERAPY AND EMOTIONAL ADVICE because I need to see the light.
But seriously, what a fantastic novel. I adored it so much! The plot was so good and I was never bored. Lisa McMann (as usual) has created a mysterious novel about abduction and family.