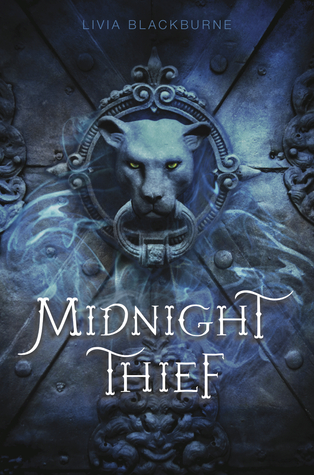 Midnight Thief (Midnight Thief #1),
by Livia Blackburne
Genre: Young Adult Fiction, Fantasy
Rating: 4/5 stars
Publication: July 8, 2014, by Disney-Hyperion
Format: Paperback Edition (Printed ARC)
Goodreads Summary:
Growing up on Forge's streets has taught Kyra how to stretch a coin. And when that's not enough, her uncanny ability to scale walls and bypass guards helps her take what she needs.
But when the leader of the Assassins Guild offers Kyra a lucrative job, she hesitates. She knows how to get by on her own, and she's not sure she wants to play by his rules. But he's persistent—and darkly attractive—and Kyra can't quite resist his pull.
Tristam of Brancel is a young Palace knight on a mission. After his best friend is brutally murdered by Demon Riders, a clan of vicious warriors who ride bloodthirsty wildcats, Tristam vows to take them down. But as his investigation deepens, he finds his efforts thwarted by a talented thief, one who sneaks past Palace defenses with uncanny ease.
When a fateful raid throws Kyra and Tristam together, the two enemies realize that their best chance at survival—and vengeance—might be to join forces. And as their loyalties are tested to the breaking point, they learn a startling secret about Kyra's past that threatens to reshape both their lives.
*Review copy provided by publisher in exchange for an honest review.*
Well. Since I've been in the mood for fantasy reads lately, I decided to go with this one. And it was spectacular. I've seen mixed reviews about this book. The majority are pretty negative, but I just blocked those away from mind. The point that got me afraid the most was that there barely was any romance whatsoever.
I usually never read any books that don't include romance. I adore romance and the feelings that fictional men give me. *gushes* I never really get to go through a reading experience where the protagonist(s) are falling in love. This was a first, and I thoroughly enjoyed the uniqueness that Livia Blackburne created. She isn't your average author. She has formed a fantasy series that (a) has no insta-love, (b) has no love triangles, (c) is diverse. What more can we be looking for?
WHEN READING THIS BOOK, YOU WILL GO THROUGH THE FOLLOWING FEELS:
-fear, because you are afraid for the badass protagonist, Kyra, well because, she's badass and does badass things, and risks her life for others.
-tears, because Tristam is just so heart-throbbing and caring and has the feels for Kyra. You will cry in happiness and in sadness because of the fact that Kyra almost died, a few times.
-anger at the author because she just left us wanting more, especially after a crazy large action scene. We also have QUESTIONS that weren't answered. *yells* And anger because we'll have to be waiting another whole freakin' year for the sequel. Meh.
-happiness, because every book has those moments where you just want to gush inside out and you feel like the rest of the world is crashing on top of you when you realize that everything's fictional.
So, if you'd like to go through some, or all of those feels listed above, then you'd probably like to read this book, a bunch of times over and over again. Or not, and you'll be the friendless and sad loser who's really missing out. It's either or, but I recommend to go through the first thing. *winks*
In this book, Kyra is such a badass character, like you can't even imagine. (One of the most, ever.) In the beginning, we quickly meet Kyra and get to know the person that she is. She grew up as an orphan, living on the streets of Forge, begging for food and money. She one day meets fourteen year old Flick, who quickly becomes like an older brother to her and teaches her how to live, how to fight, and how to survive. Today, Kyra is still struggling to pay rent, but she's thankfully okay. When the leader of the Assassins Guild offers her a cryptic fearful job, she at first regrets it, but then finds that it's for her own good, at least for a while. James is utterly attractive and mysterious at the same time, and his rules need to be played by Kyra or else there'll be consequences. Tristam, a knight in the Palace, loses his best friend through a murder taken by the Demon Riders. He vows to get back at them, and with that said, he'll do anything. Fate unexpectedly puts Kyra and Tristam together, and they're supposed to be enemies. But joining teams together is even better. And well, they soon find out a terrifying shocking secret about Kyra's past that sure will change everything for her future.
Fantasy is my new favourite YA genre. There, I said it. Livia Blackburne has almost perfected writing a YA fantasy novel, and in fact, that's very hard to accomplish. In order to create a beautiful fantasy read, you must have a beautiful world setting that captivates readers. And bam, she did it. Although the world of this book was very mysterious and we don't really know much about it, I loved it. It's a mystery if it's dystopian, but it's fascinating. The use of fantasy creatures like Demon Riders and the cats were very well thought-out and impressive. I normally never did fall for that kind of stuff but it was mastered here.
I very much indeed liked the plot. The beginning was striking and captivating, just like any beginning should be. I was hooked by the first page. There was ACTION on the first page. Like really, when does an author do that? Well, in Midnight Thief that did happen... :) Moving on, this book steadily kept its pace at a good level and we had many awesome action scenes, which is a must in a fantasy novel. But by the middle, right before Kyra and Tristam met, the story went a little downhill and I was very afraid to see what would happen next. That was the only flaw, but it kept me bored for at least 75 pages. These type of things usually don't bother me, but the middle part of the book really didn't get me addicted like the other parts did.
By the end, I loved this book. The ending was just majestic and perfectly formed. It ended with unanswered questions and kept me wanting more.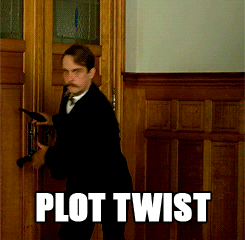 The characters were my favourite part of the book. Kyra was so easy to relate to and even through her struggles, she was still a strong person. She had so much strength in her personality and took everything seriously. She was one of the most emotionally strong heroines that I've ever read about. Move over, Celaena Sardothien, we have another badass in town. :)
Tristam was pretty brilliant as well. He was a very soothing character. You need a shoulder to cry on, he was there. He was one of those sympathetic characters that gave the struggling people a boost.
This book was a definite piece of fantasy literature brilliance. It had its labyrinth moments, but I definitely recommend it to everyone. You don't read fantasy but are looking for a good plot? Then still read this. Especially for those who are looking a change in plot. There's not much love here!