In Deep,
by Terra Elan McVoy
Genre: Young Adult Fiction, Contemporary, Romance
Rating: 2/5 stars
Publication: July 8, 2014, by Simon Pulse
Format: Hardcover Edition (borrowed)
Goodreads Summary:
Ultracompetitive Brynn from The Summer of Firsts and Lasts craves swimming victory—and gets in over her head—in this irresistible novel from Terra Elan McVoy.
Swim.
Push.
Breathe.
Swim.
Nothing else matters to Brynn as she trains her body and mind to win. Not her mediocre grades and lack of real friends at school. Not the gnawing grief over her fallen hero father. Not the strained relationship with her absent mother and clueless stepdad. In the turquoise water, swimming is an escape and her ticket to somewhere—anywhere—else. And nothing will get in her way of claiming victory.
But when the competitive streak follows Brynn out of the pool in a wickedly seductive cat-and-mouse game between herself, her wild best friend, and a hot new college swimmer, Brynn's single-mindedness gets her in over her head, with much more than a trophy to lose.
Review:
I actually had the opportunity to receive an ARC of this book earlier, but I thankfully decided not to and chose two other amazing books instead from the publisher. I already had a bad experience with Terra Elan McVoy's books, and I expected this one to be much better. But in fact, it was the same as The Summer of Firsts and Lasts. I disliked this book very much, and I don't recommend it.
This is about tomboy Brynn, who has recently found her love and passion in the sport of competitive swimming, the sport that makes her feel alive and loved. Nothing else matters. This is just an average chick-lit day in the life story of a teenager who swims, that's all. I can't even describe what this book was about because it was such a downer and there was no plot. It was just about Brynn's daily swimming life where she falls in love with a college swimmer.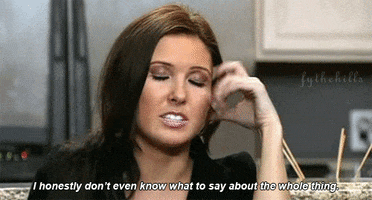 When beginning this book, I had high expectations and high hopes that it would be amazing, because I really thought that it'd be something perfect. It was really good in the beginning. I found myself easily relating to Brynn, especially because we both have a love for swimming. And I usually find it very difficult to relate to protagonists, especially in contemporary-romances.
Sooner than I realized, the whole plot went downhill. I didn't understand the real point of this book. It was just something bland, and now that I look back at my "experience," I've found that there was really no reason to read this, but I did, full-length. o_O
Through the end, the book really frustrated me, so I skimmed the rest. But I did see the ending, and that was absolutely useless. Wow.
I had a love-hate relationship with Brynn. I don't remember her from TSOFAL, but either way, she was who she was. I liked her for her attitude, but the way she thought was seriously stupid. It goes either way. And, adding to that, the relationships that were made were very weak. Charlie and Brynn? Nah.
This book wasn't very enjoyable. I found myself yawning and struggling to finish it, but I did. Recommended? Never in a million years, but I guess it can either be a hit or miss for y'all.