Past Perfect,
by Leila Sales
Genre: Young Adult Fiction, Romance, Chick-lit, Contemporary
Rating: 4/5 stars
Publication: October 4, 2011, by Simon Pulse
Format: Hardcover Edition (Borrowed)
Goodreads Summary:
All Chelsea wants to do this summer is hang out with her best friend, hone her talents as an ice cream connoisseur, and finally get over Ezra, the boy who broke her heart. But when Chelsea shows up for her summer job at Essex Historical Colonial Village (yes, really), it turns out Ezra's working there too. Which makes moving on and forgetting Ezra a lot more complicated…even when Chelsea starts falling for someone new.
Maybe Chelsea should have known better than to think that a historical reenactment village could help her escape her past. But with Ezra all too present, and her new crush seeming all too off limits, all Chelsea knows is that she's got a lot to figure out about love. Because those who don't learn from the past are doomed to repeat it…
There always are those type of books that have no point to them (plotless, basically) but can be so well-written and good and fun. This was one of those cases. Past Perfect was something witty and sweet, almost bittersweet at the same time. This book didn't have a main idea to it except the fact that Chelsea's trying to fall in love again after the nasty breakup with her ex, Ezra.
Chelsea has worked at Essex Historical Colonial Village for many years. It has been her summer job since she could remember, and her history-crazed parents are the ones who got her into it. It's where she has fun and gets to make new friends--just like a camp. Chelsea wants to work at the mall, but when her best friend Fiona decides to come and work at the Village, Chelsea decides to spend the summer before senior year at the place where she spent a lot of her childhood in. She's also trying to forget about her ex, Ezra, right until she sees him at the employee orientation. Well, there's no backing out now. There's a reenactment of a war going on between Colonial and the Civil War place down the road, and well, Chelsea ends up falling in love with a soldier from the other side, which is totally off-limits. How is she supposed to love and forget at the same time?
At first, the fact that this was about historical reenactment sites kind of dragged me away from reading this book. But it had a cutesy-summer effect that it had going off on me, especially because of the gorgeous cover (that really didn't make sense with the novel), so I ended up being intrigued and decided to read it before I got to Leila's This Song Will Save Your Life. Historical reenactments are actually fun and hilarious at the same time! Leila Sales has done something with a YA contemporary-romance novel that no other author has ever done before. She has just put a twist and awesome in con-rom. So yes, the concept of this book was awesome.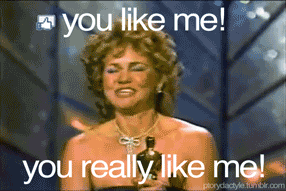 This book was so much fun to read! It's a very fast-paced read and it's kind of addicting. You feel some suspense that just pulls you to read and figure out what'll happen in the end. Even from reading the summary, you just need to know what will happen next. The plot had its moments where it got a little boring and out of place, though. I felt like something large was missing from this book, like a piece from a pizza was ripped out and given it to the president.
All of the characters were awesome. Chelsea was so friggin' hilarious. I laughed at everything she said, and at the same time, she was very intelligent with the way she lived life. There's not many people like her, let me tell you. She was a smart protagonist who showed and gave us her awesomeness. I loved her so much with Dan! I feel an OTP forming! *sizzles* Fiona was an awesome bestie who really cared and gave good advice... Most of the time.
The romance was cute, and it was more troubled than it looked like. Dan had his problems, and by the end, Chelsea realized that, which was good. Couples have to understand each other to love each other, right? It was the perfect summer romance that we've all been waiting for.
The ending of this book wasn't very developed, but it was okay. It was a little predictable, but a good end to the book. This was a great funny standalone that totally kicks it off for me with Leila Sales! I can't wait to read more of her books!